AI, Automation Job Trend to Reverse in 2020
AI, Automation Job Trend to Reverse in 2020
Artificial intelligence is adding value for many enterprise organizations, but getting it into production takes longer, costs more, and adds less value than many organizations are expecting.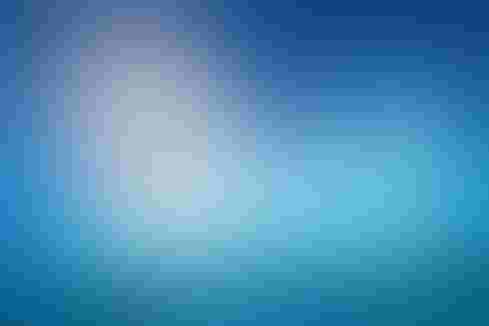 Image: Elnur - stock.adobe.com
Will that bot eat my job? Job loss has been one of the biggest concerns about the impact of artificial intelligence on the industry specifically and the world's economy overall. Any jobs that are repetitive and could be automated are at risk. It doesn't matter if they are on a factory floor or at a desk. One of the big consulting firms made this bleak prediction: automation and AI could kill 73 million US jobs by 2030.
More recent forecasts paint a picture that is less extreme, and IT industry market research and consulting firm Gartner recently told InformationWeek in an interview that 2019 will be a pivotal year for job loss due to automation and AI. The trend will shift, and more jobs will be added than lost.
Starting in 2020, automation and AI will cause industry to add more jobs than it causes industry to take away, according to John-David Lovelock, research vice president at Gartner.
"It will radically change many positions," he said. "But at the end of the day it will end up adding jobs."
Lovelock made that prediction in conjunction with a newly released Gartner forecast of IT spending that predicts a 1.1% increase for IT spending overall in 2019, compared with last year's increase of 4.0% in IT spending. Spending will rebound in 2020, growing by 3.6%, according to the report. Lovelock said the report also shows a continued shift from on-premises software to cloud-based technology and an ongoing investment in artificial intelligence. Enterprises are continuing a big strategic focus on both of these technologies.
Lovelock said that while AI and automation will create more jobs than it kills, starting next year, it's still unclear what those new jobs will be. However, those new jobs will likely be in the industries where AI and automation are being deployed most effectively, including banking and insurance, retail, wholesale, and manufacturing.
Healthcare is another industry that has the potential to be transformed by this technology, Lovelock said, and individual consumers will gain more feedback in terms of how their behavior may be impacting their health.
Overall, enterprises will still find the move to AI slower than they had planned.
"There's nobody much past the easy-toe-in-the-water point in artificial intelligence," Lovelock said, even though organizations are getting business value from AI now. There are actually many enterprise companies using AI now because startups and big vendors alike are building it into enterprise and other software. From Oracle, to Salesforce, to SAP, to many of the other traditional names in enterprise software, these vendors are baking AI into the technology they offer their IT customers.
"That's where most companies are getting the use from artificial intelligence," said Lovelock. "When it is being added to, or is a key functionality of, software they are already buying to do something else. Customer relationship management (CRM) software, call center software has artificial intelligence as part of it. Most people don't recognize things they use every day like Waze, Google Photos, Google Assist, all have artificial intelligence at their core or have artificial intelligence featured."
Lovelock said that AI contributes business value in three ways -- cost savings, new revenue, and customer experience improvements. Currently, the biggest contribution comes from cost savings at 40%, with new revenue and customer experience each contributing about 30%.
"That will shift in the next few years to see most of the contribution come from new revenue," said Lovelock.
Companies are developing their own AI, but it's a slow process. It typically takes longer and costs more than companies expect, according to Lovelock. On average, organizations expect it will take 18 months from start to finish.
"But by the time we see productions rolled out into production, our surveys are showing it takes about 3 years, not the one and a half that they start with," he said. "And the functionality is also lower than they thought at the outset. It still drives value…but it's much more difficult than organizations are expecting, and it's taking longer."
Among the obstacles are lack of skills, lack of focus, and lack of clean data, Lovelock said.
Yet Gartner predicts, according to its AI business value forecast, that organizations will receive $1.9 trillion worth of benefit from the use of AI this year alone.
"The choices CIOs make about technology investments are essential to the success of digital business," Lovelock said. "Disruptive, emerging technologies, such as artificial intelligence, will reshape business models as well as the economics of public- and private-sector enterprises."
For more on artificial intelligence in the enterprise, read these stories:
Boost Your Analytics, Machine Learning with Alternative Data
How to Buy External Data to Fuel Analytics, AI Insights
How to Operationalize Your Machine Learning Projects
AI, Machine Learning, Data Science: What Enterprises Are Doing
Never Miss a Beat: Get a snapshot of the issues affecting the IT industry straight to your inbox.
You May Also Like
---