AI Is Late: 3 Things To Accelerate It
AI Is Late: 3 Things To Accelerate It
Artificial intelligence applications haven't advanced the way you might hope. However, rather than waiting for AI to happen, you and your peers have to take action.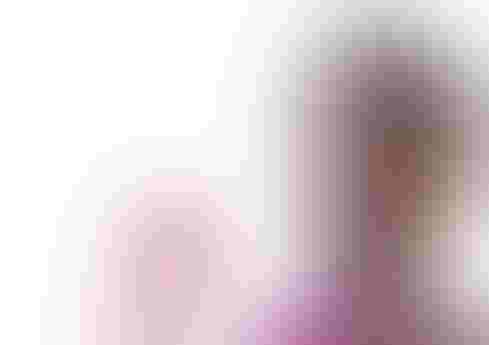 Credit: Shutterstock/Infinityy
Today's data watchers estimate that we create at least 2.7 million terabytes of data per day -- enough to double the digital universe every two years. Our digital, sharing economy has given rise to a universe of apps, all generating bytes and bytes of data that, for the most part, no one looks at or uses. How will we begin to meaningfully utilize this overwhelming amount of data?
The consensus answer is with articificial intelligence; AI will draw sense from this data junkyard, thereby enabling groundbreaking progress in applications from self-driving cars and medical diagnoses to national security and scientific discoveries. But the reality is that, beyond some specialized exceptions, AI as a broad discipline has been largely stagnant for decades. Absent a few systems, the AI available today seems to be powered by the same machine learning I studied in college as a computer engineering major a little more than 20 years ago, when the entire Internet could be surfed in a couple of hours.
Given this state, the way forward needs to be an accelerated catch-up game that enrolls business and IT leaders, technologists, educators and policy-makers alike. As a society we have ambitious and noble dreams for AI, and we all need to invest to deliver on them. Here are the three efforts we need to target to bring AI to fruition.
1. Cultivating and engaging young talent for AI
From an education perspective, we need to nurture a younger generation that is interested in an AI career path instead of one that just involves coding. There's not enough brainpower working on AI today, period, and we're going to need a much more expert talent pool. AI's core is hard, high-level math, the kind of deep expertise that is the domain of Ph.D.s, not new grads who start coding after a 6-week bootcamp.
One thing technology leaders can do immediately is start identifying talented individuals already in-house who have the aptitude for AI/Ph.D.-level math, begin training them and paying for their university educations. Then they need to work to retain these employees through better titles and other incentives. Most companies that need this talent will not be able to find it on the open market, and it will be cheaper to pay for post-grad education than to even recruit for the talent.
2. Defining and establishing a framework for AI governance
To spur AI development, the private and public sectors must partner to define what we will and will not let AI do. Many current laws are around people not seeing data, but what are the rules when computers start thinking like people? Will we let AI see -- and make decisions based on -- IoT data, or health stats?
We need to define both a path of expected progress for AI and relevant boundaries, and we need deep participation from a coalition of stakeholders to answer the tough questions AI raises. The National Science and Technology Council recently established an AI subcommittee that is beginning to look into such questions, but more businesses need to step up as well. Companies like Uber, which recently announced its launch of an AI lab that is bringing together leading AI thinkers and researchers from academia, are providing good models of what a responsible corporate citizen in the AI realm looks like.
Technology leaders can do their part by establishing public codes of conduct around customer data usage, and by ceasing to rely on lagging regulation to define ethical behavior. We also need to learn from past mistakes, like "ethical hacking," where we failed to communicate to the public the benefits that the consumer achieves through such policies.
3. Creating quick-win, cross-industry AI business models to generate broader demand
Currently, the monetization of AI is defined by solving epic issues: curing cancer, cracking encryption, managing our worldwide power grids. Part of what's missing when it to comes to AI development is consumer and enterprise demand. To generate it, businesses across a wider swath of industries need to work harder to flesh out how they can parlay advances in machine learning, natural language processing, intelligent agents and other AI subspecialties into revenue streams relevant to their specific business niches.
The progress in self-driving cars is a good example of how this could work. Computer scientists have developed decent AI around self-driving cars, partly because their algorithms need to master tp only a specific data set -- roads, trees, bridges, etc. -- and not an infinite universe of data. The applications for autonomous driving also come with huge monetary rewards.
Similar (relatively) quick, specialized wins will help generate the talent, money, excitement and digital economy momentum -- in the form of AI apps -- that will help us flesh out AI for larger, messier data sets. Importantly, these applications will help users start measuring ROI on their AI efforts to gauge how they might impact their business if applied large-scale.
[Where does IT fit in innovation as companies move ahead in areas such as AI? Check out this earlier report.]
Businesses that collect a lot of data, but lack pattern or behavior analysis capabilities, would benefit most from such tools. My advice to them is to go ahead and start an AI lab, even if you're small. Data matters, and you can't just sit there and hope getting value out of it will happen. You need to have a market play. At my company, we are heavily rewarding and incentivizing internal AI projects that aim to enhance customers' experience with our products. Using these learnings, we are planning short-term, simple -- but powerful -- product enhancements that use targeted AI in our space (unified, multi-modal communications). When everyone invests, that will drive the market forward.
Will the AI we hope for arrive? I believe it will, eventually, but in many ways, it's up to us. As technology leaders, we need to get moving, engaging more deeply to move beyond the end of this pie-in-the-sky beginning and onwards to the real work ahead of us.
Never Miss a Beat: Get a snapshot of the issues affecting the IT industry straight to your inbox.
You May Also Like
---