AI Surveillance Is Coming: How will it Change Your Workplace?
AI Surveillance Is Coming: How will it Change Your Workplace?
There isn't much you can do to stop AI surveillance's encroachment on your life, but you can equip yourself with better understanding and more appropriate skills and behaviors.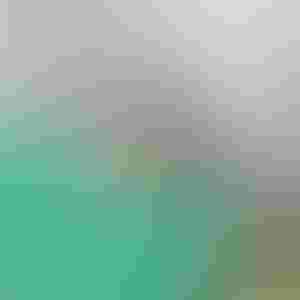 Your employer probably has some kind of monitoring system in place. They might have stationary cameras in your store, monitoring software to track your online activity, or some other system designed to keep an automated eye on things.
But we're about to see the rise of new, high-tech systems that take surveillance to a new level of awareness and sophistication — artificial intelligence driven surveillance — and it has the potential to completely change the workplace as we know it.
Why AI surveillance?
The idea behind AI surveillance is simple: Use AI technology to enhance or streamline existing surveillance equipment to do a better job. Some processes, like collecting and analyzing data, can be automated, while others, like searching video footage, can be hastened.
Ultimately, there are three priorities in upgrading surveillance in these ways:
Security and evidence. For starters, employers want to improve the security of their stores and workplaces, which also means having a direct source of evidence in case things go wrong. There's mixed evidence to support whether or not surveillance cameras' presences can actively deter crime, but in almost all cases, the footage recorded by surveillance cameras can be used to track down a criminal or provide evidence in court.
Loss prevention. Cameras are also vital tools for loss prevention, especially in retail environments. Customers and employees alike may be responsible for theft, but well-placed security cameras can mitigate this threat -- especially if those cameras are "smart," imbued with the right technology to perform their job better. Considering U.S. retailers lose more than $60 billion a year to theft, this is a pressing concern.
Productivity. Employers also want to monitor their employees' behavior, to ensure it remains squarely in the best interest of the company. Employees who are chronically distracted, or those who intentionally act to do harm to the company, can be caught swiftly and dealt with. Hypothetically, "good" employees who concentrate on work won't have anything to fear from surveillance, as only deviant employees would be caught and punished by these new tools. Already, there are tools designed to track employee productivity, but adding a layer of AI-driven pattern detection and more complex analytics algorithms could make them even more difficult to elude.
Where we stand
AI-backed surveillance sounds like something out of science fiction, so just how close are we to achieving full workplace permeation? There are two factors to consider here: the state of technology and the state of corporate adoption.
First, the technology. We already have access to advanced AI-based surveillance tools. IC Realtime, for example, has algorithms to help you search through videos for specific queries, such as the color of clothing worn by a perpetrator on a specific day. LLVision Technology, in Beijing, is deploying smart glasses that have the capacity for advanced facial recognition. Even analytics platforms are starting to emerge to help companies assess their employees' habits, such as EmailAnalytics.
As for the adoption side, things are more complicated. While some of these tech solutions are free, others are cost prohibitive, especially for small business owners. Some business owners also don't want to invest in AI surveillance because they don't see the benefits, or else are worried that incorporating AI surveillance might do more harm than good—and those fears aren't entirely unfounded.
Detrimental effects
The AI boost in workplace surveillance could have just as many negative effects as positive ones:
Employee privacy. For starters, employers need to tread carefully when adopting these types of systems, disclosing how, why, when, and where they'll be monitoring employees. Otherwise, it could constitute a violation of privacy, or in some cases, discrimination, landing the employer in legal trouble and harming the conditions for the average worker.

False triggers. Most AI setups are designed to send an alarm or notification when some condition has been met, such as a face matching a criminal's profile or an employee wasting too much time. But with these technologies still in their infancy, false triggers are a strong possibility, and they could waste time for employers and employees alike.

Morale and turnover. An employee who knows they're being watched may be less comfortable working. Over time, this can hurt morale and increase employee turnover, costing employers more money in recruiting and training.
What you should do
AI surveillance is almost certainly coming to a workplace near you, and within the next decade or two. So what can you do to prepare?
Understand the technology. Regardless of your position, it pays to understand the pros and cons of the technology, and thoroughly. It will lead you to better decision making, and better accommodation of any new systems in your workplace environment.

Seek transparency. If you're an employer, be transparent about the systems you introduce. If you're an employee, ask your employers for more transparency. It can resolve most issues proactively, and guard against legal trouble in the future.

Smooth your integration. If your employers plan to adopt AI-driven surveillance, work to make the transition as smooth as possible by understanding the systems and tailoring your working style to accommodate them. If you protest, arm yourself with the facts.
There isn't much you can do to stop AI surveillance's encroachment, but you can equip yourself with better understanding and more appropriate skills and behaviors in its wake. Stay ahead of the curve if you don't want to be caught blindsided by these new tech products.
Larry Alton is an independent business consultant specializing in tech, social media trends, business, and entrepreneurship. Follow him on Twitter and LinkedIn.
Never Miss a Beat: Get a snapshot of the issues affecting the IT industry straight to your inbox.
You May Also Like
---