AI to Become Key Competitive Factor by 2020, Says Tata
AI to Become Key Competitive Factor by 2020, Says Tata
Regions around the world are adopting AI at different rates. A TCS (Tata Consultancy Services) survey illustrates how it may allow its adopters to outstrip competitors.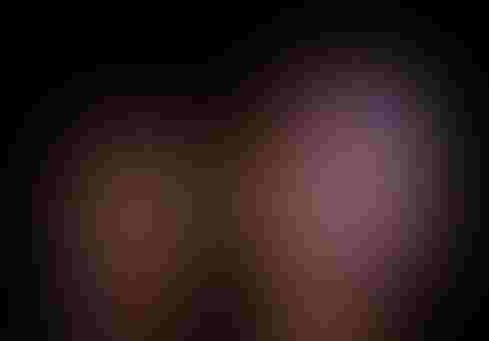 More Data & Analytics Live at Interop ITX
Eighty-four percent of large companies around the world say they are using artificial intelligence, and 62% say AI is important to remaining competitive in the year 2020. But only a few are making bold investments in AI or cognitive computing.
Tata Consultancy Services polled 835 executives and IT managers in North America, Europe, Asia Pacific and South America at companies that averaged $20 billion in revenues. It found AI to be almost universally important, but the average investment in it was one-third of one percent of revenues, or $67 million. Only 7% said they spent $250 million or more in 2016. The average was $67 million; the median for the whole group, only $3 million.
Even some of the largest companies, however, plan to spend less than average. Fifty-seven percent of the companies with revenues between $20 billion and $50 billion spent less than $20 million on AI in the year 2015.
Conservative spending may come to haunt the majority. The companies with the greatest revenue and cost improvements in 2015 from their AI initiatives outspent those with the smallest improvements by a factor of five (in terms of spending as a percent of company revenue).
The imbalance in spending on AI is likely to lead to future "competitive imbalance," the report said. "Conservative spending may come to haunt the majority; the companies with the greatest revenue and cost improvements in 2015 from their AI initiatives outspent those with the smallest improvements by a factor of five," the report stated.
"The practice today is one of widespread experimentation but limited transformation," it concluded in the report on the survey, Getting Smarter by the Day: How AI Is Elevating Global Companies. Nevertheless, it noted the widespread collection of data, availability of clustered compute power, whether on premises or in the cloud, and increasingly sophisticated AI and machine learning systems. The combination is "a perfect storm" for a rapid uptake of artificial intelligence and cognitive computing.
Want to see how AI is viewed inside companies likely to adopt it? See Workers Welcome AI But Remain Skeptical About its Benefits.
Tata used the two terms interchangeably to mean the collection of structures and unstructured sensory data, such as images, sound, video or voice, the ability to discern what the data means, the ability to think or apply algorithms to such data and deciding on actions based on the data. In addition, Tata use the term machine learning to mean to be able to continuously learn from the data collected and refine models of what it means.
While the spending might be on pilot projects now, 48% said such spending by the year 2020 will need to be at a higher level and "transformative" rather than experimental for the companies to remain competitive, the report said.
The biggest spenders on AI right now are companies in North America and Europe. The average spend was $80 million in North America in 2015, followed by $73 million by firms in Europe. European spending picked up in 2016 but the expectation is that North Americans will continue to be the biggest AI investors. The survey showed that 8.5% of North American firms spent at least $250 million in 2016 on AI initiatives.
Last year was the year that AI and cognitive computing invaded the IT department and began to be put to use there, the report said. But that picture is also going to change by 2020. Sixty-eight percent of AI spending in 2016  was used on IT functions; the next most common use was customer service at 32%. By 2020, 70% of those polled believe AI's greatest impact will be outside of IT in other departments, such as sales, marketing and customer service. Twenty percent of respondents see AI having an impact in non-customer-facing functions in finance, strategic planning, HR, corporate development or some other corporate task.
As executives see the tasks that can be undertaken with AI, they agree that its adoption will result in a net loss of jobs in core functions by 2020, perhaps as high as 4% in R&D and 7% in procurement. Those that experienced the biggest revenue and cost improvements from AI in 2015 predicted it will create three times as many new jobs by 2020 versus those who saw the smallest improvements.
Four factors emerged as key to allowing AI to generate benefits for the company. First was making AI systems secure against hacking. Second was the evolution of systems that could learn continually from the new data fed into them. Third was getting reliable and safe decisions out of the systems instead of seeing them thrown off balance periodically. Fourth, convincing managers and employees that the AI system was "making better decisions than they could on specific business problems," the report said.  
Not only did the companies realizing the biggest improvements from AI outspend other companies in that realm, there were other distinguishing characteristics. They tried to implement AI more broadly across the organization rather than being focused on a narrow project; they also focused on and  invested further in those areas where AI had already had an impact on making money or avoiding losses. Another characteristic was they directly addressed their workers fear of being displaced by AI and they allowed the IT staff conversant in AI to use in it in their own setting as well as ones assigned to them. In other words, they avoided "the cobbler's children syndrome."
Of the 835 participants in the survey, 22% came from banking and financial services; 19% from high tech hardware and software businesses; 12% from industrial manufacturing. The remaining 47% came from 10 other industries.

Never Miss a Beat: Get a snapshot of the issues affecting the IT industry straight to your inbox.
You May Also Like
---