Algorithmic Commerce Takes Off, Aided by Humans
Algorithmic Commerce Takes Off, Aided by Humans
Online catalog approaches to ecommerce are fine, but today's customers want more than the digital equivalent of a brick-and-mortar shopping experience.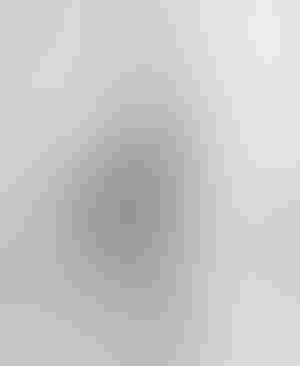 Machine learning is changing the competitive landscape for many different types of businesses, not the least of which is retail and specifically, fashion. Stitch Fix, eBay, and others are shifting the balance of machine and human labor to provide shoppers with better, more relevant experiences.
Stitch Fix aims high
At personal shopping service Stitch Fix, mastering personalization isn't optional. The company uses a combination of algorithms and humans to meet its stated objective, which is to change the way people shop. To do that, the company employs an army of more than 100 people in its algorithms department.
For example, its women's styling algorithm has since been retrained with different types of data so the company can better serve women, petite women, pregnant women, men, and soon, children. "Machine learning algorithms are far better at finding nuanced relationships between data points and doing the rote calculations. We use machine learning for doing all those things, such as figuring out people's sizes despite what they say since there are no standards in sizing," said Eric Colson, chief algorithms officer at Stitch Fix. "Most people think they're a medium, but they're really a small or a large."
Humans are also part of Stich Fix's secret sauce because they're better than machines at some things. For example, humans can curate merchandise into coherent collections (e.g., jeans, tops, shoes, sweaters) better than machines because machines have no appreciation for aesthetics. Humans can also empathize with customers.
"Our clients sometimes write in little notes like, 'I need something to wear to my ex-boyfriend's wedding". That changes the context," said Colson. "As a fellow human, you know what that means to her so you want to adjust the selection to meet that context."
Humans can also build relationships with other humans more effectively than machines can. While Stitch Fix algorithms match individual clients to individual stylists, the stylists themselves are human. "Our clients tend to be more thoughtful and articulate when there's a human on the other end," said Colson. "It's important they know we have their best interests in mind."
What humans aren't good at is prioritizing trade-offs. For example, a lot of data points go into the final selection of an item of clothing such as the fit, price, color, texture, and style. Stitch Fix algorithms can easily weigh 80 to 100 factors against something such as a customer's ideal price point.
"Combining humans and machines means separating them, so they don't overlap," said Colson. "We have them doing discrete tasks so we get additive results."
Stitch Fix's algorithms benefit more than just Stitch Fix and its customers, however.  For example, its men's styling algorithm identified sizing challenges that manufacturers had not identified.
Apparently, ready-to-wear items are originally designed as a size medium. Sizing a pattern up or down from that has been considered a matter of proportion. However, human body shapes vary greatly on the continuum of very small to very large. With the help of Stitch Fix algorithms, manufacturers were able to adjust "style blocks" in ways that resulted in better fits.

Eric Colson
Sadly, Stitch Fix's human clients don't always describe what they want accurately, which is a problem the company has also addressed. Instead of clients describing what they want in words, Stitch Fix uses pin boards that are analyzed by machines and humans. The company also has an in-app Style Shuffle game that serves as a fast way to gather feedback on styles.
"If a client is getting a shipment of five things a month, she'll provide feedback on 60 things in a year," said Colson. "With Style Shuffle, we can get feedback on 60 things in 10 minutes."
Data quality matters
Large ecommerce sites, including eBay, are challenged to present customers with relevant site search and product navigation capabilities. EBay has been attempting to improve product identification to streamline shopping experiences. In fact, the company has been retrofitting billions of product listings to more effectively connect buyers and sellers in real-time.
"The demand for electronic product information is increasing by the day," said Melanie Nuce, senior vice president, corporate development at standards organization GS1 US. "Manufacturers used to give a retailer a UPC number, style, color, size and they'd send you a purchase order electronically. Everybody saved money because you didn't have to have pay people to key it in. That was great until customers demanded more transparency, such as the chain of custody, the materials, the allergens, how to use it, and what recipes tie to it."

Melanie Nuce
EBay has been investing in AI for several years with the goal of transforming every part of the company, including how it classifies inventory across more than a billion items every day. According to a spokesperson, the company has been able to increase traffic and conversions by 20% to 30% while reducing a seller's product listing time from 10 to 15 minutes to a matter of seconds, using AI.
 "It's garbage-in, garbage-out. If the data is bad, I won't make sales and you won't be happy," said Nuce.  
"You have to give algorithms a base dataset that is complete and accurate [so you can] target the right offer to the right customer. It's all about personalization."
For more about how technology is changing ecommerce and the retail sector check out these articles.
Overstock Accelerates with Big Data Platform
Ebates Migrates the Data Analytics Stack: SQL Server to Hadoop 
Real-Time Analytics is Spreading and Getting Easier
Never Miss a Beat: Get a snapshot of the issues affecting the IT industry straight to your inbox.
You May Also Like
---