Analytics Help US Marshals Capture $250M in Savings
Analytics Help US Marshals Capture $250M in Savings
Sophisticated tools search for and pinpoint potential savings opportunities.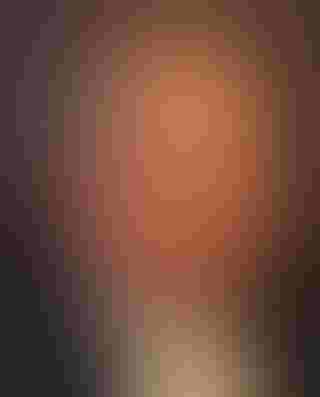 John Scalia, US Marshals Service
The United States Marshals Service (USMS) helps federal, state and local law enforcement agencies bring criminal suspects to justice. On any given day, the service holds in custody some 52,000 people accused of committing various types of federal crimes -- a total of more than 200,000 suspects annually.
Despite the large number of detainees under its control, the USMS does not actually own or operate any detention facilities, opting instead to essentially rent space from local and state law enforcement agencies. It's an approach that, when properly organized and managed, can lead to operational efficiency and cost savings. The use of advanced analytics gives the USMS the best chance of achieving these important goals, says John Scalia, Jr., chief of forecasting and analysis for the service's prisoner operations division.
Developing a solution
Working with analytics software and services provider SAS, Scalia and his project team set out to implement a simple and practical cost model that would use readily-available data and analytics capabilities to restrain growth in the per diem rates paid to jurisdictions for housing federal prisoners. The first step was creating a platform that would use advanced analytics, based on actionable data, to develop a target price model that was fair to both the USMS and the state and local entities holding federal prisoners.
"Since 2007, the average per diem rate paid has increased by approximately 2.6% annually, from $64.14 to $78.77," Scalia says. "This has resulted in a significant strain on the USMS budget and the ability to deliver cost-effective services." With a budget for the housing, subsistence and well being totaling approximately $1.5 billion per year, it was clearly an issue that the USMS needed to address. "Keeping the current path was not sustainable," Scalia says.
The model would be designed to integrate with a host platform, dubbed the electronic Intergovernmental Agreement (eIGA) system, which automates and expedites the processing of intergovernmental agreements (IGAs) for the acquisition of detention space. "Through the workflow, state and local governments submit applications and supporting information to justify the per diem rate that will be paid to the USMS and establish the agreement," Scalia says.
At about the same time that the eIGA and pricing model were being developed, the Department of Justice's inspector general began conducting an audit of the existing IGA process. The department was particularly interested in how per diem rates had been determined over previous years. "Accordingly, they expressed skepticism over the anticipated effectiveness of the pricing model," Scalia says. "While they did not endorse the approach taken to establish a price target, the inspector general could not proffer an alternative," he adds.
The USMS moved forward on developing the target pricing model. Using readily available governmental data collected by the Bureau of Labor Statistics, as well as capacity and staffing data supplied by state and local applicants, a price target was generated using econometric and statistical methods developed by SAS. "The price target is used by the grant specialists to negotiate the final per diem rate with the state or local government," Scalia says.
The approach began generating benefits almost immediately. "Through September 30, 2016, more than $250 million in detention costs have been avoided by the USMS using the pricing strategy developed," Scalia says. "Further, based on current facility utilization rates, an additional cost savings of approximately $46 million will annually accrue."
Be fearless
Scalia's advice to other government organizations is to toss away any reluctance to trying something new. "Agencies should not be afraid to explore analytics," he says. The worst-case scenario, he notes, is simply finding an efficient system that's already running at peak performance. "Usually, though, there are areas of (improvement) efficiency analytics can help discover," Scalia says.
Never Miss a Beat: Get a snapshot of the issues affecting the IT industry straight to your inbox.
You May Also Like
---