Artificial Intelligence: Job Killer or Creator?
Artificial Intelligence: Job Killer or Creator?
It is clear that artificial intelligence will cause disruption in the workplace, but will it actually lead to mass job losses and discontent?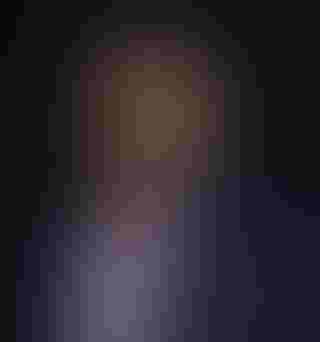 Artificial Intelligence is a buzzword that seems to elicit many different opinions, thoughts, and emotions from different people. For some, AI is the dawn of a dystopian future, one that is dominated by a few large companies or billionaires who control the technology while the rest of us are forced to live in their shadow. For others, AI is the key to a more productive, happier future where mundane jobs will be a thing of the past, and society will be more equal and prosperous.
AI is essentially a set of computer systems that are capable of a range of intelligent behaviours, including speech recognition, visual perception, translation, and decision-making. It is this mix of "skills" that allows the technology to perform certain tasks that humans find useful, such as data processing, but on a much larger scale and at far greater accuracy. This is also the reason for much of the concern surrounding AI.
Ultimately, AI will replace jobs, and there will be a certain amount of disruption.  According to research by University of California, Berkeley, economist Laura Tyson and the consulting firm McKinsey & Co., half of the activities that workers are currently paid to do can be automated by available technology. The lower the skill level, the greater the chance of the job being automated. The first to go will be the repetitive, rules-based roles that are currently carried out by human beings, such as data entry and processing. These roles typically do not require much, if any, critical thinking and analysis, and often exist either because there is a technical deficit –- the technology has not arrived that can carry out these functions – or because current IT systems in use are too old, and wholesale upgrades too expensive, to justify replacing with technology.
Initially, we will see simple tasks be replaced, however we will also start seeing jobs higher up the value chain start to feel the effects of sophisticated AI capabilities. Driving is one example, with autonomous vehicles threatening the livelihoods or thousands of taxi and lorry drivers. Speech recognition and translation technology has improved considerably, potentially putting translators out of a job and even calling into question the value of learning new languages at all. (Will this spell the end of the French teacher?)
Yet, while AI will be a threat to certain kinds of jobs, importantly, it will also create newer jobs and ultimately allow us to use people in smarter ways, enabling them to analyze what is coming out of the AI and perform higher-value work. For example, EY has developed AI technology that reads contracts that they use for leasing agreements. This then frees up EY employees, who otherwise would have spent hours trawling through these contracts, to carry out more useful and valuable tasks. This is an example of how the job itself will change, but not necessarily be replaced or made redundant.
We need to start looking at the entire workforce and revaluate how people are trained and developed. This change will be most pronounced at the bottom of the career ladder, withthe new graduates fresh from university who join a company and traditionally would spend their first years carrying out much of the repetitive, mundane work, just as their superiors did years before them. With AI they can skip this part because it would be done for them, and instead start their careers doing the evaluating and analysis that adds real value to the data coming from the AI technology. The long-term effect of this is hard to predict but it would not be unreasonable to expect wholesale improvements in productivity, ability, and effectiveness among future workers.
In the business process outsourcing industry, far from spelling the end of an industry that employs many millions of people around the world, AI will in fact allow us to add even more value and grow the industry further. Currently, BPO employees spend a significant amount of time performing data entry tasks, often at eth end of each call or interaction with a customer. They may also be limited in their ability to pull up relevant information and may be forced to pass the customer on to a different department, affecting the overall customer experience. AI is able to automate much of this data entry work and enable the right information to be presented in front of the employee, allowing the BPO employee to do what he/she does best – interact and engage with the customer through any channel at any time.
There is no doubt that AI is here to stay, and who knows, maybe in a few years' time there will be another technology even more powerful that everyone will be discussing. It is clear that it will cause disruption, but I believe that many of the concerns of mass job-losses and discontent have been overblown. Humans are simply not designed to do many of the tasks that AI is designed to do, we are more valuable, not to mention happier, performing higher value work that involves analysis, empathy, leadership and compassion. AI enables this future, it does not replace it.
Sudhir Agarwal is Chief Experience Leader at C3/CustomerContactChannels where he brings more than two decades of corporate leadership and management experience to the company. His areas of expertise include operations, migrations, client management, business development and corporate mergers. At C3, Agarwal leads a team of veteran executives working together to disrupt the customer relations industry and drive thought leadership.
Never Miss a Beat: Get a snapshot of the issues affecting the IT industry straight to your inbox.
You May Also Like
---