Big Data, Analytics, and Machine Learning: Changing Insurance
Big Data, Analytics, and Machine Learning: Changing Insurance
The evolution of analytics and machine learning are shaping the industry's future, mitigating risk, improving business, and helping develop types of policies that individuals and businesses need, even before they know they do.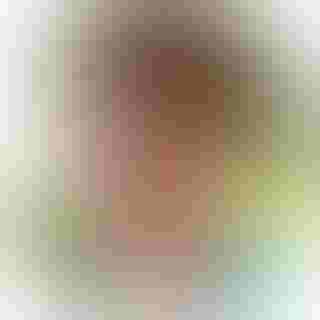 Success, failure, and change in the insurance business have always been largely data-determined. But today is different. The proliferation of big data and the advent of advanced analytics and machine learning are changing the game entirely. The winners are those that can access the most relevant data, analyze it in new and unique ways, and apply it at the right time and place, all at extraordinary speed.
These new technologies are not only improving company performance, they are also helping insurance carriers identify new areas of risk and opportunities for growth.
The evolution of auto policy rating is a ready example of how more and better data, used well, leads to improved risk analysis and pricing. Historically, age, marital status, and driving history were used to price a policy. Over time, other data such as credit scores and good student discounts were included.  Carriers now have the opportunity to include driver behavior data, captured directly from vehicles through telematics devices, to further improve pricing accuracy.
Carriers are also using new sources of data to proactively mitigate risk, helping to minimize loss, or even preventing it altogether. Use of information from water detection sensors in the home to stave off significant damage or flooding, or from devices worn by truck drivers, miners and other employees to monitor alertness, are just early indicators of the extraordinary preventative value inherent in the combination of data, devices, and analytics.
As access to data from sensors and connected devices expands, property and casualty (P&C) carriers also have increasing visibility into consumers' lifestyles, patterns, and preferences. Layering analytic solutions and machine learning technology on top of that, carriers can quickly mine that information for new areas of risk, and new coverage opportunities.
It's clear, for example, that there is an increasing need for more non-traditional coverages-as-needed, those linked to personal or time-and-place circumstances, and personal/commercial hybrids, to name a few. I call this sort of policy personalization "insure me" coverage.
As a simple example, though the days of buying travel insurance at an airport kiosk or from a brick-and-mortar travel agent are all but gone, the proliferation of online data and transactions has brought with it travel insurance 2.0. As consumers research travel or purchase airline tickets, hotel rooms, or rental cars, insurance coverage can be offered up digitally, exactly when customers are most apt to consider it.  
The growing sharing economy, combined with the availability of more and better consumer behavior data (and our continued willingness to give it up online), is also ushering in the need for personal/commercial hybrid policies. As companies like Airbnb expand, homes become part-time personal residence and part-time commercial property. Similarly, vehicles driven by Lyft and Uber drivers are used for both personal and commercial use. Applying real-time data and analytics, hybrid coverage could switch back and forth based on how the vehicle or home is being used, ensuring that the policyholder has the correct coverage at all times.
For another example, consider that most US auto policies today provide limited coverage for policyholders traveling to Mexico. A separate policy, specific to coverage in Mexico, is needed for those who commonly travel to and from Mexico. Now imagine a policy that would automatically extend coverage if a motorist drives into Mexico, and end that coverage when they leave, providing coverage on an as-needed basis.
Data has always played a central role in the business of insurance. So, what is so different today? For hundreds of years, the industry has used the past to inform the future. Carriers have used events, patterns, and behaviors to gauge future likelihood and create informed risk models and pricing. While these metrics continue to be useful today, the new volume, precision, and timeliness of data -- combined with increasingly sophisticated technologies and capabilities -- are actually shaping the industry's future; mitigating risk, predictably improving business, and helping develop exactly the type of policies that individuals and businesses need, even before they know they do.
As the chief product officer at Duck Creek Technologies, Patti is responsible for setting the strategic direction of the company's product initiatives. Patti has more than 20 years of industry experience and previously held product management and solution architect positions. She served as the Duck Creek Claims Product Manager and in her solution architect experience, has provided counsel on global transformation and organizational design, as well as delivered technology assessments and implementation strategies to the P&C industry across North America, Europe and Asia-Pacific. Prior to joining Duck Creek she worked in personal and commercial lines for national carriers. As a seasoned P&C insurance executive, Patti is a recognized and widely published thought leader and frequently featured speaker at insurance industry events, addressing topics such as how future-proof insurers are leveraging technology to define and execute on their strategic visions.
Never Miss a Beat: Get a snapshot of the issues affecting the IT industry straight to your inbox.
You May Also Like
---