Business Intelligence before Artificial Intelligence
Business Intelligence before Artificial Intelligence
BI is the transformation of data from services, including software and assets, into accessible insights and reports. But, otherwise, why is BI important?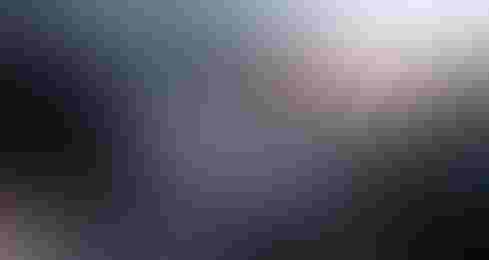 Image: ipopba - stockadobe.com
Artificial intelligence. It's the miracle solution to all our problems, right? AI will give us more insight, tell us what we're doing well, what we're doing wrong, and ultimately, make our lives easier. Well, not exactly. If we want a tool to do all of this, then first we need to look toward business intelligence.
BI: The what and why
BI is the transformation of data from services, including your software and assets, into accessible insights and reports. Why is BI important? Well, it's a comprehensive tool for understanding an organizations current state, whether it's performing well or needs improvements.
The easy-to-understand insights that BI offers can help to drive well-informed business decisions and strategies. A complete understanding of services, capabilities, and limitations is key when delivering value.
How to achieve BI
So, we know what and why, but how can we achieve excellent BI? First, we must realise where and how we want to deliver value and the answer to this is likely to be our customers. To be successful we must learn to operate and gather information in a way that focuses entirely on them.
Poor BI comes from aimlessly reporting, for example, measuring service-level agreements (SLAs) that aren't achievable and don't align with goals. A customer-facing SLA that is shorter than your supplier SLA is not going to work. How will you see the impact this has on your customer satisfaction, loyalty, or perception? You won't.
Whereas quality BI is achieved when we consider our goals and report based on those: for example, collating the data on monthly incoming traffic to your services and whether these originated via email, a portal, telephone, webchat, etc. Reporting on this data will highlight where you need to focus and make changes. If portal usage is low and email high, you might consider focusing on helping your users transition from one to the other.
Through good BI, when the next Cortana, Siri, or Alexa emerges, we'll be ready to teach it who we are and how we work. The reality is, AI isn't a solution to tell us about our business, it's actually the opposite. A supercomputer is just a computer until we teach it how it can be super in our organization.
Prepare for AI by perfecting BI
It would be naive to suggest that AI isn't going to be in the mainstream in the future. However, right now, AI is only really of benefit to large organisations. Why? These organizations have an abundance of quality data ready to feed to chatbots, for example.
Smaller organizations may never have the same quantity of data for AI, but this doesn't mean these futuristic solutions cannot work for them. Instead of focusing on quantity, focus on quality.
Understand who you are as a business and gather data that complements this. Then, when AI is ready for the mainstream, you'll be ready too.
The miracle solution you didn't consider
We all want that miracle solution to answer the difficult questions for us: What's going well? What's going wrong? How can we improve? And the reality is, BI is that miracle solution, not AI. Instead, AI will help to elevate our service delivery, once we've figured out who we are and our goals.
A final tip. When implementing an AI solution, ask yourself, why do I want it? And what is it going to do? If you can't answer this, then getting an AI tool will not answer the question for you.

Sumit De is head of consultancy at TOPdesk UK, where he guides organizations to achieve service excellence by connecting people and technology, empowering them to work better together.
Never Miss a Beat: Get a snapshot of the issues affecting the IT industry straight to your inbox.
You May Also Like
---