C-Suite Taps IT Leaders Amid Coronavirus Crisis
C-Suite Taps IT Leaders Amid Coronavirus Crisis
Businesses are confident overall in their ability to weather the storm caused by coronavirus COVID-19 disruptions, and technology is playing a strong role in the C-suite.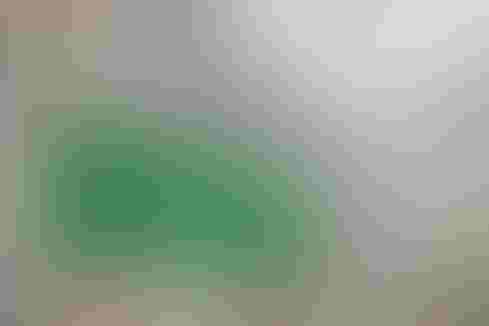 Image: Andy Dean - stock.adobe.com
Even as people across the country went on a shopping spree to snap up toilet paper, chicken, hotdogs, and milk, to prepare for a new reality of staying home in the wake of coronavirus COVID-19 virus-driven school closures and other shutdowns, members of the C-suite were evaluating the situation and their contingency plans for the business in 2020.
While we are still early in the stages of a crisis that is as novel as the virus -- no one has really experienced this scale of closures amid a pandemic in the modern industrialized world before -- a new survey of CFOs shows a sense of confidence in the strength of their own businesses.
What's more, although it wasn't a question asked in the survey, the technology experts inside the company are well positioned to guide the C-suite through the current crisis, according to PwC.
"What we are seeing in practice when we talk to executives and companies that we work with is that this is really the opportunity for companies to put their tech strategies in play at scale," said Amity Millhiser, vice chair and chief clients officer at PwC, answering a question during a telephone conference with media on March 16. "This is different to previous crises we've seen because the technology tools exist for people to collaborate."
The IT department, and internal technology leaders such as the CIO and CTO are able to provide the tools to the rest of the company to enable some employees to work from home, one of the key ways for knowledge workers, sales professionals, and other professionals to remain productive during the crisis.
"What we've seen in the last couple of weeks is the CTO at both large and small organizations has become very very relevant both in the boardroom and in the C-suite in relation to scenario planning around technology," said Neil Dhar, head of financial services at PwC. "If you move to mass-scale virtual working what does that look like? If anything technology and the investment in technology has come very much to the forefront of senior executivess and boards as we go through this situation we are dealing with right now."
What's still unclear is whether the current crisis will impact strategic technology spending going forward. The PwC survey of 50 CFOs in the US and Mexico (which will be the first in a series performed every two weeks) revealed that they believe that if the virus were contained today, their businesses would be back to normal in 3 months. But 80% said they were concerned about the potential for a global recession. The difference is that corporate leaders see themselves in a strong position, confident that they can weather the coming storm, but are concerned about the current global economic environment.
"We are dealing with unprecedented times," said Tim Ryan senior partner and chairman of PwC US. "None of us knows where it is going to go. It is reasonable for us to expect that this will be with us for several months."
Ryan said that the crisis will hit different companies and industries in different ways. In the wake of the recent trade wars, companies have been fortifying themselves by focusing on the things they could control. Those companies that prepared well are more likely to be able to worry today's storm.
He noted that the banking system is strong, and credit is available, unlike during the financial crisis of 2008. Capital is adequate, and all these factors should serve us well, he said.
He is encouraged and inspired that organizations seem to be putting the health and welfare of employees and customers first.
Companies are still in the midst of reacting to this crisis, so the impact of what it will all mean isn't clear yet. However, this is a crisis that will change the plans for every company, so investors and stakeholders will not judge companies by what 2020 looks like, Ryan said. Instead, they will be judged by what they are doing to get ready for 2021.
"Transparency will be the name of the game," Ryan said. "No one knows where this will go. Transparent communication is one of the most important things for companies to do."
For more on technology and the Coronavirus:
Coronavirus: 8 Tech Tips for Working From Home
Fighting the Coronavirus with Analytics and GIS
Developing a Continuity Plan for the Post-Coronavirus World
Never Miss a Beat: Get a snapshot of the issues affecting the IT industry straight to your inbox.
You May Also Like
---