Capital One CIO: We're a Software Company
Capital One CIO: We're a Software Company
Capital One CIO Rob Alexander has transformed his organization from an IT shop into a software company with Agile development, public cloud, new talent, open source technology, and machine learning.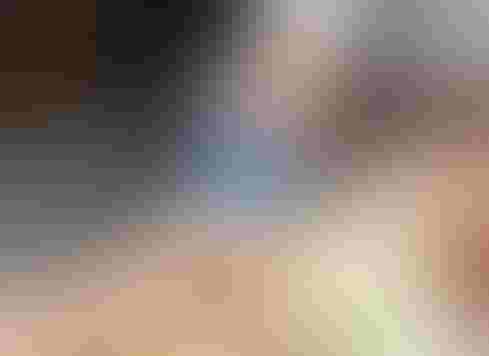 One of the things that more progressive company executives say these days is that their companies are not just healthcare companies, travel companies, or retailers. No, each company is becoming, or has become, a software company.
It's a statement that has been making the rounds for years now, but what does it mean?
Three years ago in his keynote address at AWS re:Invent Capital One Finance Corp. CIO Rob Alexander said, "Digital is truly the new bank branch." Mobile is also huge. Creating software that delivers these "branches" to customers, is one of the moves that has turned Capital One into a software company.

Capital One CIO Rob Alexander
Alexander has been working to take this 30-year-old financial giant, best known for its credit cards, into the software age. The plan includes several components -- Agile development, a transformed profile for the company's technical talent, an all-in move to the cloud, investment in a serious mobile program, a commitment to open source technology and giving back to that community, and attention to the emerging areas of artificial intelligence and machine learning.
Alexander recently spoke with InformationWeek in an interview about the company's evolution to where it is today -- a digital bank with more than 70 million customer accounts and 49,000 employees around the world. Alexander has spent the last almost decade of his nearly 21 years at the company as CIO, taking on the job after running the successful transformation of the technology side of the credit card business.
Probably one of the most prominent components of Capital One's strategy is its commitment to public cloud, underway for a while now.
"We are entirely focused on moving to the public cloud," Alexander told me. "Everything new we build new on AWS. We have been migrating legacy applications."
Alexander admitted that with a strategy like this, questions about vendor lock-in inevitably come up. Those are questions that he and his team have considered. But for now, Capital One will remain with AWS.
"We picked AWS because they are the leader in the market. We picked them because our developers demanded it. We picked them because of the features and capabilities that support large enterprises," he said. It's part of the plan to quickly move to the cloud and move off managing their own infrastructure. Alexander said Capital One is not interested in the AWS Outposts offering that lets enterprises operate the AWS stack in their own data centers because Capital One doesn't want to spend it's technology time managing infrastructure. Nor is Capital One interested in putting a big footprint in a non-AWS cloud for now. "If we spread ourselves across multiple cloud providers it will slow down our effort."
Attracting the right talent with the right tools and technologies is a part of the cloud program, and Capital One has worked over the last several years to change its mix of technology talent, Alexander said. In 2011 the company had 2,500 people in IT and 40% of them were in engineering job families.
"Very few were developing software," he said
Now the group is made up of 9,000 professionals, and 85% are in engineering job families, according to Alexander.
"We are a software shop. We build software," he said. "The talent transformation is probably the lynchpin."
It's a transformation that has taken years, and hiring in-demand technology talent is never easy. If Capital One had waited to make a sudden pivot to hiring thousands of these professionals today, it probably wouldn't be possible, Alexander said.
Capital One's other technology changes were implemented with an eye to attracting talent, too, including a previous move to Agile methodology and an open-source-first approach. Every new application built will be on an open source OS.
That doesn't necessarily mean that Capital One has implemented a rip and replace program for legacy infrastructure. But it does mean that the company will not build new applications on legacy enterprise vendor products, according to Alexander. The cloud commitment extends to SaaS services, too, including the online ERP offering, Workday, and the personal and collaborative office package from Google, G Suite.
Capital One's open source commitment includes the ability for the company's developers to deliver technology back to the open source community, too.
Alexander said that artificial intelligence and machine learning will be a key part of the company's future technology stack. He admits there is a lot of hype around these technologies today, but the hype doesn't match the reality. These technologies will be even more important than we think.
"There's enormous leverage that comes from being really good at machine learning," Alexander said. "Machine learning and the data foundation is very much part of the vision for where we are going. There will be much more intelligence driven by data and algorithms to products and services that we build."
These technologies are the next stage of the larger transformation that is more than a digital transformation.
"Here's the way I describe our transformation -- from an IT shop in a bank to a technology company," Alexander said.
For more on business transformation read:
It's a Business, not Tech Transformation
The Digital Transformation Tipping Point is Here
Winning Board Presentations for CIOs
5 Imperatives for CIO and Enterprise Success
Never Miss a Beat: Get a snapshot of the issues affecting the IT industry straight to your inbox.
You May Also Like
---