COVID-19 IT Layoffs and the Future of Work
COVID-19 IT Layoffs and the Future of Work
Layoffs hit technology jobs in April, too, as the COVID-19 shock wave whacked employment, and organizations may be accelerating their automation plans to protect workers and cut costs.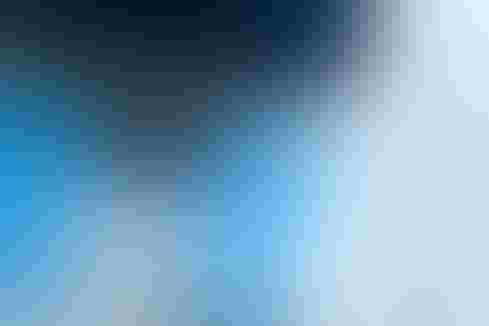 Image: Space_Cat - stock.adobe.com
IT organizations had a busy month in March, equipping and supporting office workers who quickly transitioned to a work-from-home set up in the wake of the COVID-19 coronavirus pandemic. Yet IT has not been spared from the massive pandemic-related layoffs that have hit the US economy in the shockwave of so many businesses shutting down all at once.
Total nonfarm payroll employment fell by 20.5 million in April, and the unemployment rate rose to 14.7%, according to the US Bureau of Labor Statistics. The technology sector's job losses for April totaled 111,900 positions, according to an analysis of the Bureau's numbers by CompTIA, an IT industry trade association. To put that number in perspective, it represents less than 1% of the country's 12.1 million tech-related workforce, but the losses were the highest in the tech industry's history. Still, tech fared better than so many other industries including restaurants, retail, healthcare, government, construction, hotels, education, and automotive.
"The data suggests tech job losses skewed more toward business services positions and not skilled tech personnel, which makes sense," said Tim Herbert, executive vice president for research and market intelligence at CompTIA. It's a somewhat reassuring message for technology workers.
"To cut costs, companies will likely first forego sales, marketing, and similar positions while preserving the 'brains' of the organization in positions that are developing and deploying technology products," Herbert said. "This is especially true in companies providing critical remote-work technologies. If anything, these companies will be looking to expand their technical staff to meet increased customer demand."
Technology, particularly jobs with in-demand skills, will remain relatively safe in the COVID-19 economy when compared to many other jobs. Forrester Research's series of reports covering the Future of Work have covered the skills and job roles that are likely to remain in demand in the AI and automation economy, along with the skills and job roles that are likely to disappear as they are replaced by automation.
The firm has forecast that four categories of jobs will add workers in the next decade -- human touch workers (such as massage therapists, nurses, and personal trainers ), cross-domain knowledge workers, teachers/explainers, and digital elites.
The COVID-19 crisis won't change the trajectory of this forecast, JP Gownder, VP and principal analyst for Forrester's CIO practice told InformationWeek. But it very well may accelerate organizations' moves to automation.
"The consensus view is that this is not a short-term event," Gownder said of the COVID-19 crisis. "This is at least going into next year. So we have to manage the exposure employees have."
That could be through personal protective equipment, managing how close workers get to customers, testing for the virus, and other measures. PwC's survey of CFOs, conducted once every two weeks during the pandemic, has found that organizations also plan to put contact tracing into place.
But organizations may also be looking to accelerate other initiatives, too. For instance, in warehouses, some companies may be looking at more physical automation or robotics to do the work in order to protect people and avoid the situation that Amazon experienced, where a number of warehouse workers became ill.
Other robotics have been under evaluation in retail settings to help check inventory -- an important job during this pandemic when shelves have been emptied of toilet paper, pasta, and other essential goods.
But none of these physical robotic solutions are quick fixes. It takes time to get something like that in place and working the way it is supposed to work, Gownder said.
Organizations may also accelerate their use of robotic process automation (RPA), too, eliminating administrative-type jobs during a time when they are trying to cut costs.
"It's a human tragedy to have so many people lose their jobs," Gownder said. Yet, "the automation space will create opportunities, too."
As for the COVID-19 layoffs, those may not have been the wisest choice for organizations going forward.
"Already a lot of damage has been done with layoffs," Gownder said "That shouldn't have been the first choice."
Never Miss a Beat: Get a snapshot of the issues affecting the IT industry straight to your inbox.
You May Also Like
---