Crowdsourcing Helps Patients, Doctors Speak The Same Language
Crowdsourcing Helps Patients, Doctors Speak The Same Language
Technology helps healthcare providers break down language barriers, reduce costs, and improve efficiency.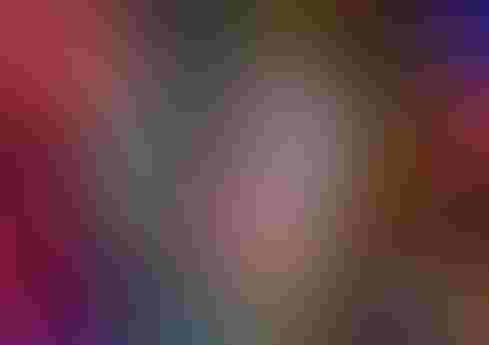 Mental Health Tools: From Office To Pocket
Mental Health Tools: From Office To Pocket (Click image for larger view and slideshow.)
Language barriers can prevent patients and clinicians from accurately describing symptoms or treatments, sometimes leading to disastrous results. Technology is helping all parties speak the same lingo.
Although hospitals continue to use in-person interpreters, regulations, the Affordable Care Act (ACA), and the nation's changing demographics are straining resources and healthcare budgets. Federal law mandates hospitals provide adequate language assistance to patients with limited English proficiency, Dr. Glenn Flores of the University of Texas Southwestern Medical Center in Dallas, said in the Annals of Emergency Medicine.
Clear communication with patients and caregivers is an essential component of diagnosis and ongoing care. Hospitals have additional reasons to be concerned, as ACA regulations now penalize them for patient readmissions. The nation's demographics, meanwhile, include a culture rich with multiple heritages and languages including Spanish, German, Mandarin, and Vietnamese, as well as rare dialects, said Eric Munz, VP of global offerings at crowdsourced translation services firm Lionbridge Technologies, in an interview.
[Technology alone is not the answer. Healthcare IT: User Empathy Comes First.]
Healthcare systems relying on family members, friends, or employees to translate clinicians' questions and prognoses can suffer dire consequences. In a study Flores conducted, people who received 100 hours or more of training had a 2% proportion of errors with potential medical consequences, while ad hoc interpreters -- family members, friends, or staff who spoke Spanish -- had a 22% proportion of clinical errors.
One problem with using family interpreters: Bilingual children can be placed in the untenable position of breaking bad news or asking very personal questions of parents.
Even worse: When an 18-year-old baseball player arrived at a South Florida hospital in a coma, his Spanish-speaking family described him as "intoxicado," meaning he'd ingested something -- anything from food to drugs -- that had made him sick, NPR recently reported. The interpreter took that to mean "intoxicated" and the doctor treated him for a drug overdose, but two days later the medical team discovered the teen actually had bleeding on the brain. By then, the damage was done and the young man was a quadriplegic.
Locating local interpreters who can come to a hospital room, emergency department, or home-based patient is challenging, especially when patients speak less-common languages. It can be more convenient to rely on kin or staff. It's also expensive to bring in professionals: Interpreters typically charge for a minimum of two hours, said Munz.
Healthcare providers want more convenient, efficient, and less costly alternatives to meet some patients' linguistic needs, reaching out to IT, chief nurses, language access coordinators, or administrators to locate technological solutions, said Nataly Kelly, VP of marketing at Smartling. The company offers a translation software platform that allows clients to pair human translation services with translation-management process automation for localization of multilingual websites, mobile apps, and digital content.
"Barton Health recently used Smartling's translation software platform to deliver a Spanish-language website to Spanish-speaking patients," Kelly told InformationWeek. "Smartling's technology is used behind the scenes, so the Spanish-speaking patients do not realize that it's Smartling delivering the site."
Local interpreters are still invaluable -- but providers can use software translation tools to deliver localized support materials, websites, portals, and translation services via phone and video, executives said.
"Human translation is still the most accurate form of translation. It's simply too risky to use any other form of translation when human lives are at risk. A single translation error could cost someone his or her life," Kelly said.
"During times of crisis, like the earthquake in Haiti, crowdsourced translation has been used successfully to help doctors communicate via text message with patients -- sending a text to a group of volunteer translators, who then translate the message and text back the translation," she said.
Using a team of crowdsourced interpreters, Lionbridge offers translation services through the telephone, on-site, and via video, said Munz. Remote interpreters -- who are certified -- can log on when they're available to provide services via phone or video; in-person interpreters get notified via the company's mobile app and can accept or reject an assignment, he said.
"Lionbridge's technology for video remote interpretation is becoming more popular in the medical industry because there's an app you download on an iPad. You don't really need infrastructure investment anymore," Munz said. "On-site interpreters have a two-hour minimum typically. Most doctor/nurse interactions are 15 minutes, usually. Video remote interpretation and telephone interpreting is charged by the minute. For a 15-minute interpretation they're charged 15 minutes."
The owners of electronic health records aren't necessarily the patients. How much control should they have? Get the new Who Owns Patient Data? issue of InformationWeek Healthcare today.
Never Miss a Beat: Get a snapshot of the issues affecting the IT industry straight to your inbox.
You May Also Like
---