Culture Mapping: A Workshop In IT Transformation
Culture Mapping: A Workshop In IT Transformation
While most IT execs understand the importance of culture, they haven't had an easy way to articulate it. Until now.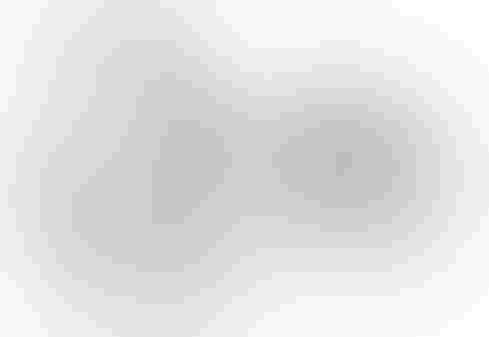 (image: wemakeculture.net)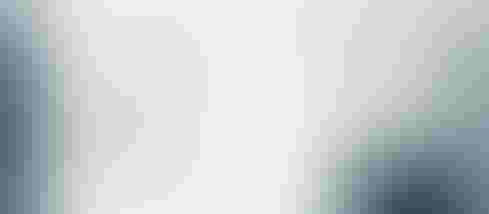 10 Big Data Pros To Follow On Twitter
10 Big Data Pros To Follow On Twitter (Click image for larger view and slideshow.)
I recently met two of the most extraordinary people, who are running one of the most extraordinary places I've ever visited. Within their walls, I glimpsed an unexpected future for IT organizations and their leaders.
Rita J. King and her husband and partner, James Jorasch, designed the headquarters of Science House in 2012 as a "cathedral of the imagination... specializing in the art and science of working together." While that mission is lofty and far-reaching, their work and aspirations have specific implications for the IT leaders and IT organization of the not-so-distant future.
The specialty of Jorasch, an entrepreneur and inventor named on more than 630 patents, including those at the core of Priceline, is ranking and prioritizing marketable ideas. King, a futurist who has served at NASA's think tank, the National Institute of Aerospace, believes that we are in a transitional period between the Industrial Era and the Intelligence Era. The legacy systems of the Industrial Era still permeate the way we do business and function as a society, while invisible components such as code, smart algorithms, and interconnected, lower-cost technologies will dominate the Intelligence Era.
[Sometimes the best way to learn something new is to just figure it out. Read Throw Future IT Leaders In Pool's Deep End.]
It's difficult to jump from one era into the other. King calls the current transitional period the Imagination Age, and it's during this age that we're free to imagine brand new futures for ourselves and collaboratively create them. While that may seem a bit "new age" to some, King's vision aligns closely with my own vision of the future, which I presented in my book, The Quantum Age of IT: Why Everything You Know About IT is About to Change (ITGP, 2012).
While King's work is more expansive, it shares the perspective that the IT function must change to remain relevant. Furthermore, it will be up to IT and other business leaders to jointly imagine this future and create the required next-generation IT organizations.
Visualizing the culture of your future
What I loved about my meeting with Rita and James is that while they're constantly looking far into the future, they also understand that there must be practical applications. Science House has partnered with Dr. Simon Sagmeister, who has developed something called the Culture Map, to help bring his research to market.
The Culture Map could dramatically change the way IT executives approach the cultural transformations necessary to create next-gen IT organizations.
As the name implies, a Culture Map is a visualization of an organization's culture. Through the mapping of seven different cultural archetypes, the map creates a sort of cultural fingerprint for the organization. It lets an organization map its current culture and, by doing so, understand which elements may be holding it back from becoming the type of organization it wants to become.
While most senior IT executives have come to understand the importance of cultural change, they haven't had an easy way to articulate either the current or desired culture. The Culture Map visualization tool does just that, helping leaders create a "future state" cultural fingerprint aligned with their organizations' goals and objectives, making it much easier to institute the needed changes.
A journey to reshape a culture
Science House, operating out of a seven-story townhouse in the Murray Hill area of Manhattan, has conducted the first of its test Culture Map workshops with a large IT organization -- with some startling results.
Using its visualization tool in a series of 25 workshops, IT leaders from all levels have been able to rapidly articulate their organizations' current culture and begin to identify where and how their cultures are inhibiting them. It has enabled them to begin having meaningful conversations with their teams about the cultures they must create to ensure their continued value and relevancy.
For IT executives, the message behind the Imagination Age and Culture Map is twofold:
First, it's no longer a luxury to spend time thinking about and imagining the future. It's now an imperative. IT must be a major driver.
Second, the shaping of our future will take place mostly in the context of the cultures our organizations now operate within -- and we must therefore define and develop those cultures with intent. What tools like the Culture Map teach us is that our organizational culture isn't some nebulous, esoteric mental construct. Cultures are real. They're both definable and changeable.
As an IT leader, this will be your job: to help your organization imagine a new future and realize it, and then to understand how your culture will play a part in that future. Only when you make the connection between the future you desire and the culture that's required to achieve it will you find yourself on the road to that future.
Our InformationWeek Elite 100 issue -- our 26th ranking of technology innovators -- shines a spotlight on businesses that are succeeding because of their digital strategies. We take a close at look at the top five companies in this year's ranking and the eight winners of our Business Innovation awards, and offer 20 great ideas that you can use in your company. We also provide a ranked list of our Elite 100 innovators. Read our InformationWeek Elite 100 issue today.
Never Miss a Beat: Get a snapshot of the issues affecting the IT industry straight to your inbox.
You May Also Like
---