Cybersecurity, Modernization Top Priorities for Federal CIOs
Cybersecurity, Modernization Top Priorities for Federal CIOs
Cybersecurity, modernization, H1-B visas, COVID-19 data and analytics. These are a few of the items that are on the agenda for the Biden administration.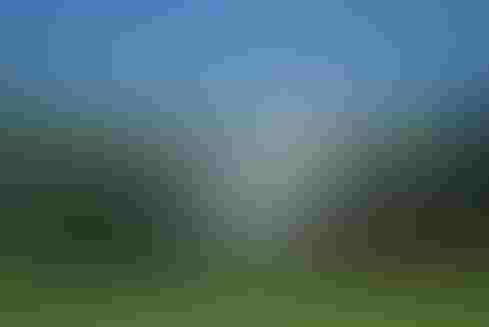 Image: Vacclav - stock.adobe.com
Now that the Trump Administration is gone and the Biden Administration is leading the executive branch of the US federal government, will IT organizations within the government notice a difference? What changes can they expect? Will those technology changes make a difference to the technology community beyond the federal government?
One thing is certain -- you can expect some significant changes. That's according to Gartner Senior Research Director Michael Brown who published a research note on what's expected from the new administration and spoke to InformationWeek in an interview.
"The swing to the previous administration and the swing to this one are the two largest inflections I've seen in my lifetime," Brown said, adding that he has served in every administration from Carter to Trump, most recently having served as CIO of US Immigration and Customs Enforcement (ICE) before leaving there for Gartner in Sept. 2019.
The Biden administration is hitting the ground running with several executive orders signed in the first few days. Based on those, the administration's first 100 days plan, and the proposed COVID-19 stimulus package, Brown said federal government IT can expect shifts in immigration policy, climate change, funding for state and local COVID-19 programs with a particular focus on the impact on minority communities, healthcare policy, and police accountability.

Michael Brown
The impact of these shifts will be felt in terms of funding as the dial is turned up or turned down for particular agencies, based on the new administration's priorities. The IT budget for these agencies will be impacted accordingly, Brown said.
One significant focus not covered by the first 100 day plan but indicated in the proposed stimulus package is a response to something more recent -- the SolarWinds hack, which has impacted both government and commercial IT organizations.
In response the new administration is putting a new focus on cybersecurity, adding provisions that cover this area to the COVID-19 stimulus package.
While it needs to go through Congress, the American Rescue Plan from the administration calls for a total of more than $10 billion for cybersecurity and IT modernization efforts, plus some other IT-related areas.
"In addition to the COVID-19 crisis, we also face a crisis when it comes to the nation's cybersecurity," a brief of the plan says. "The recent cybersecurity breaches of federal government data systems underscore the importance and urgency of strengthening US cybersecurity capabilities. President-elect Biden is calling on Congress to launch the most ambitious effort ever to modernize and secure federal IT and networks."
Even if it doesn't remain in the stimulus package that Congress ultimately passes, the Biden administration's inclusion of funding for cybersecurity highlights just what a priority this area is for the administration going forward.
The provision in the stimulus package calls for a modernization of federal IT to protect against future cyber attacks. That includes a $9 billion investment to help the US launch major new IT and cybersecurity shared services at the Cyber Security and Information Security Agency (CISA) and the General Services Administration, and complete modernization projects at federal agencies. It calls for a change to the fund's reimbursement structure to enable more innovative and impactful projects.
Further, it provides for $200 million for additional hiring of hundreds of experts to support the federal CISO and the US Digital Service.
It also calls for investing $300 million to build shared, secure services to drive transformational projects without the need of reimbursement from agencies.
Further, it calls for improving security monitoring and response activities with an additional $690 million for CISA, funds that will also be used to support the piloting of new shared security and cloud services.
"In their stimulus package they are proposing putting $9 billion into that modernization fund, which would be a game changer for how modernization could occur across the federal government," Brown said.
The funding for these programs is significant, according to Casey Coleman, a former CIO of the US General Services Administration (GSA), who is currently a senior VP for global government solutions at Salesforce. While the Technology Modernization Fund (TMF) has been in place for a few years now, in the past it was funded to $100s of millions of dollars, she said. Funding of $10 billion signals that tech modernization is a priority for the new administration.

Casey Coleman
Coleman said that 80% of government IT budgets go to upkeep of existing systems, not delivering new innovations or capabilities.
"The ability to go outside that for a one-time modernization program is promising," she said.
Federal government CIOs have other levers at their disposal to respond to the current challenges, too, she said. She recommends that they go after delivering quick, small wins to move things forward.
"There are small opportunities along the way," she said. "Every little success creates momentum."
Another big change in this administration is a greater acceptance of remote work, partially driven by the pandemic. 
"We are an all digital, work-from-anywhere world," Coleman said. "That's a key mandate for this administration." 
John O'Duinn, one of the technology experts brought in to work for the US Digital Service during the Obama Administration and who commuted from San Francisco to Washington DC during that period, said that the pandemic has made work-from-home a necessity for many workers at federal agencies. 
"COVID is a reality check for people," he said. 

John O'Duinn
Other IT Changes
Other significant changes that may be on the horizon, Brown said, could deal with the way COVID-19 data is collected and shared. He points out that originally it was the US CDC (Centers for Disease Control and Prevention) that was assembling the data in the previous administration. But that work was then elevated to the department level -- to the US Department of Health and Human Services (HHS).
"I expect that to get a fresh look in the new administration," Brown said. The distribution system for vaccines could also get a fresh look, he added.
Other major 100-day-plan areas that will put a renewed focus on data and analytics are likely to be police reform and climate change. Brown said the data teams may need additional types of data and different ways of looking at data than they have in the past.
In terms of climate, Brown believes everything around climate is poised for big change, and IT budgets that go with climate will feel that change, too.
"The IT budget boat rises with the funding for the rest of the agency," he said.
That will also be the case for education. Expect to see increased spending there.
But other areas such as immigration enforcement are likely to see their budgets and IT budgets negatively impacted, according to Brown. However, for IT organizations and technology companies who rely on them, there may be an easing of the strict H1-B visa rules that the Trump administration put into effect.
All these initiatives proposed by the new administration amount to a bigger focus on modernization and cybersecurity in the months and years to come, and that will translate into more business for the technology firms that sell products and services to the federal government, Brown said.
For more on IT leadership in 2021, read:
8 Work From Home Experiences We Didn't Expect Last Year
2021: A Year of IT Career Opportunity
IT Leadership: 10 Ways the CIO Role Changed in 2020
2021 Outlook: Tackling Cloud Transformation Choices
Never Miss a Beat: Get a snapshot of the issues affecting the IT industry straight to your inbox.
You May Also Like
---