Do Patient Portals Improve Healthcare?
Do Patient Portals Improve Healthcare?
Study results are mixed on how portals affect the quality and efficiency of patient care, suggesting more research is needed.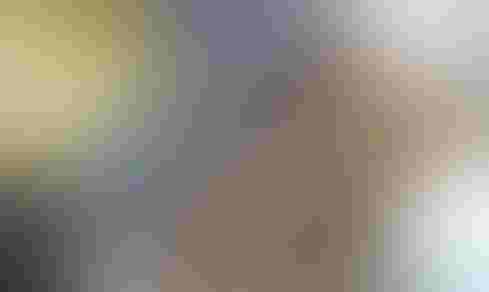 1 7 Portals Powering Patient Engagement
7 Portals Powering Patient Engagement (click image for larger view and for slideshow)
The impact of patient portal use on health outcomes is unclear, according to a systematic review of studies. Moreover, the researchers said, the evidence to date shows that portals are unlikely to have substantial effects on efficiency and utilization of services, at least in the short term.
Physicians' use of patient portals is growing rapidly, because Meaningful Use Stage 2 requires providers to share records electronically with patients. It's widely believed that these portals can help increase patient engagement in healthcare, so the evidence about the actual effects of patient portals is important.
After combing the literature, researchers were able to identify only 46 fairly high-quality studies that addressed how portals "tethered" to EHRs related to health outcomes, patient satisfaction, and adherence; efficiency or utilization; patient characteristics; and/or attitudes or barriers to or facilitators of use. These included 14 randomized controlled trials, 21 observational studies, and 11 descriptive studies.
[ Healthcare practices need to focus more on patient engagement when it comes to web portals. Read Patient Portals Aren't Very Patient Centric. ]
Results of the studies were mixed. "We did identify examples in which portal use was associated with improved outcomes for patients with chronic diseases such as diabetes, hypertension, and depression, but these studies generally used the portal in conjunction with case management," the authors of the review paper said.
In the reviewed studies, most of the portals' functionality extended beyond record sharing to facilitating information exchange with patients and patient communication with providers and healthcare institutions. Most allowed users to view test results and progress notes or visit summaries, view and refill medications, view and make appointments, access educational materials, and send secure messages to providers. In some organizations, portals are being aligned with case management, telehealth, and nonvisit care.
The studies that showed a positive impact on chronic care from the concurrent use of portals and case management did not separate the effects of these two factors, according to study coauthor Caroline Goldzweig, MD, associate chief of staff for clinical informatics at the VA-Greater Los Angeles Healthcare System and a health sciences clinical professor at UCLA's David Geffen School of Medicine.
"I think the portal probably does make it easier to case manage if you can message securely with your case manager, and if your case manager has access to your glucose and blood pressure readings," she told us. "I'd hypothesize that maybe case management with a portal could be more effective than case management with a phone."
A huge issue with most of the reviewed studies, she said, is that they fail to provide information on how the portals were being used or had been implemented. No matter how good a health IT tool is, "if it's implemented poorly or is not used as intended, it might not get you the results that you thought it would." In addition, the lack of context for portal use creates obstacles for other providers that seek to replicate a particular approach.
Some studies found that the number of phone calls to practices and office visits did not change among patients who had access to a portal. A trial conducted by the University of Colorado found that, among a group of patients with congestive heart failure, portal users were more likely than nonusers to visit the ER. A Kaiser Permanente Colorado study found that portal users, after adjustment for patient characteristics, had increased rates of office visits, telephone encounters, ER visits, and hospitalizations, while nonusers' healthcare utilization declined.
"I think portals are an access point to healthcare," Goldzweig said. "They can facilitate your ability to interact with the healthcare system. It may be that, if you didn't have a portal, you wouldn't have called the doctor or wouldn't have sought care. But once you do get into the system and have some complaints that can't be easily diagnosed via secure messaging, you're probably told to come in. You might go to the ER, you might go to the clinic, or you might get hospitalized.
"That's a really interesting area, because a lot of people assume that when you have a portal, you'll be able to reduce visits and face time with the patient because you'll use secure messaging and the patient will be able to see their records and so on," she said. "But it may not be true. It may provide another access point for patients to enter an often difficult-to-penetrate healthcare system."
There's no single migration path to the next generation of enterprise communications and collaboration systems and services, and Enterprise Connect delivers what you need to evaluate all the options. Register today and learn about the full range of platforms, services, and applications that comprise modern communications and collaboration systems. Register with code MPIWK and save $200 on the entire event and Tuesday-Thursday conference passes or for a Free Expo pass. It happens in Orlando, Fla., March 17-19.
Never Miss a Beat: Get a snapshot of the issues affecting the IT industry straight to your inbox.
You May Also Like
---