Dun & Bradstreet Eyes Blockchain, Machine Learning Projects
Dun & Bradstreet Eyes Blockchain, Machine Learning Projects
Data provider Dun & Bradstreet has been providing information to subscribers and customers for 177 years. Now it is exploring Blockchain and machine learning to improve its offerings.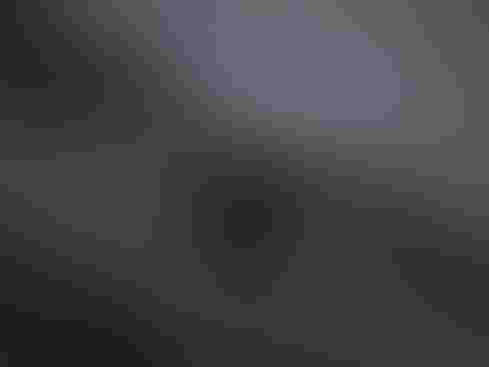 Image: dencg - shutterstock
You wouldn't normally think of a 177-year-old company as one that would be on top of digital transformation and emerging data analytics trends. But Dun & Bradstreet has always been a data business, way back in 1841 as the Mercantile Agency, a credit information bureau.
Today the new technologies are a little different than they were in the 19th century. But the mission is the same -- to provide data and analytics services for business.
As Dun & Bradstreet's Global Leader of Data Innovation, Saleem Khan is helping navigate the company's efforts as it creates new data and analytics services to offer its customers. A couple of the technologies at the top of his list right now are Blockchain and machine learning. He told InformationWeek in an interview about some the trends in the market right now around these technologies and what plans Dun & Bradstreet has in mind for using these technologies at the company.
Blockchain
One of the things that Khan is looking at is identity management using Blockchain. When one entity sends a bitcoin to another, Blockchain ensures trust in the transaction. But how do different entities in an increasingly complex world, trust other entities they may not know? How do you know someone is who they say they are? And, our knowledge of what you are like may change over time.
"Identity, from our perspective, is dynamic," Khan said. "It changes over time. You may be a good actor today, but you may not be a good actor a year from now. You may be bankrupt."
Among the projects on Khan's agenda is creating a strategy around managing those identities for companies. There are many companies offering business-to-consumer services in this manner, he said, but there aren't so many doing business-to-business.
Dun & Bradstreet is launching a pilot of 6,500 publicly traded US companies to load more of that type of information into a Blockchain as a node with other trusted networks, Khan said, to provide real-time identity data.
Khan is also exploring a project to provide master data management-type services for the Blockchain ecosystem. He said that there are multiple vendors out there for Blockchain right now -- Hyperledger, Ethereum, R3 -- much as there were several vendors for databases in the early 1990s -- Oracle, DB2, and Sybase to name a few. Master data management efforts helped organizations working with multiple data systems to create a single point of reference, and Dun & Bradstreet is working on a way to do that with all the different Blockchain systems, according to Khan, and the company has patents pending in this area.
Machine learning
Khan has also spearheaded couple of machine learning projects. The first had the goal of determining the SIC codes (standard industry classification) for all the companies in the UK. Knowing the classification of different companies can be important to, say, insurance companies. For instance, they would want to know whether you were a toy retailer or an explosives manufacturer before they assessed your risk profile.
Khan's group took the whole UK database of companies and found all the company websites, scraping words from the sites. Dun & Bradstreet then ran all that language through a neural network that had been trained to determine company type by words used. Sure, it's a job that humans could have done. But point this neural network at the work, and it gets done a lot faster. Khan estimates the project, done by humans, would have taken 2.5 years and $10 million to go through the entire database in the UK and update all the SIC codes.
"We can now do this in a matter of hours," he said.
Dun & Bradstreet's staffing for the project was a hybrid effort, using talent from both inside and outside of the company.
"Machine learning is a space where it's tough to get skilled resources," he explained.
Other machine learning projects are also based on text and natural language. Khan said that his group has been working on predicting companies that will declare bankruptcy by looking at the words in filings and news reports that typically precede bankruptcy in an effort to predict it.
"We are finding those concepts and triggers within the business that lead up to bankruptcy," he said.
And yet such an approach is not without risk. In an era where "fake news" and bad actors may try to steer your results one way or another by creating news reports that are not genuine, machine learning can sometimes be deceived. That's why Dun & Bradstreet is keeping the human element in place, too.
"We want to make this more of a human/machine hybrid approach," Khan said. "We look at algorithms and machine learning as prep tools. We do need a human to do that final check."
Never Miss a Beat: Get a snapshot of the issues affecting the IT industry straight to your inbox.
You May Also Like
---