Eliminate The Waiting Room
Eliminate The Waiting Room
As healthcare providers remodel the waiting room with virtual queues and better intake methods, patients get care faster and with fewer frustrations.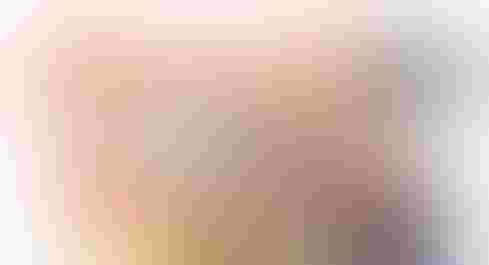 Source: Impact Urgent Care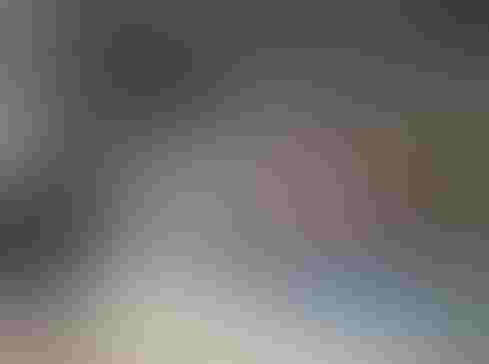 25 Years Of Health IT: A Complicated Journey
25 Years Of Health IT:
A Complicated Journey (Click image for larger view and slideshow.)
Healthcare providers improve both patient care and their bottom lines by reducing the time people spend in waiting rooms.
There is, however, no cookie-cutter approach, no out-of-the-box app to shorten the number of minutes patients spend flicking through old magazines or watching the news on muted televisions. Rather, IT departments and clinicians determine the principle issue the organization needs to resolve, and then find the optimal solution.
Three problems, three solutions
When Linda Ratner and her husband opened Impact Urgent Care, the two emergency room medical professionals soon realized they couldn't keep working 12- to 14-hour days and provide patients with quality care. Because the clinic helps patients with an array of complaints -- from flu shots to many conditions that previously would require an ER -- consultations could take anywhere from a few to many minutes, making it difficult to correctly manage the growing influx of patients, both walk-ins and those who made appointments.
To try to satisfy patients and manage the increasingly unbearable workload, staff first tried a manual system: As it got closer to patients' appointments, the office would phone them so the in-office wait would be shorter, said Ratner, a registered nurse and executive director of Impact Urgent Care. Still, the clinic had to fit in walk-in patients, and the approach was far from perfect.
[Read about other ways health providers are using waiting-room time: VA Implements Waiting Room 'Smart Chairs.']
"We did that with people who walked in off the street as well. That worked well for about a year, but it had a lot of human error. If we got busy, we might forget to call a patient," she said.
With plans to open five more clinics in San Antonio, Ratner knew the clinic needed an automated system, so she began her quest again, researching how heavily trafficked organizations such as the Department of Motor Vehicles kept waiting room volumes low. That search led to QLess, software that allows patients to "get in line" via cellphone, online, or via the phone (where a clinic employee inputs their names through the administrative version of the software). The clinic educates patients about the system and uses this remote waiting room capability as a differentiator.
"When we open the new clinics, patients will see the queues on the Internet and will be able to see which one they'll want to go to, based on the queue ahead of them. It's been good for our staff, our patients love it, and we love it," said Ratner. "For us, it lets us know what the day's going to look like. For the patient, it gives them the ability to get their life back."
After implementing QLess, patient satisfaction scores improved 20%, she said -- at a time when volume grew to an average of 50 patients per day this year, compared with 30 per day in 2013. 
Faster cardiac patient processing
The University of California San Diego Medical Center managed to reduce waiting room times by an average of about 92 minutes after implementing the Geneva Healthcare Suite that manages data from cardiac devices, regardless of manufacturer.
When patients enter the emergency department, the suite collects and then organizes health data from multiple sources on a dashboard that's available to authorized clinicians. Health professionals then can easily and quickly determine whether a device needs a battery, whether a patient is having a medical problem, or whether it's a minor issue like indigestion, and act accordingly. Patients who need immediate care get it, while those who can go home no longer need to unnecessarily wait around for a medical device rep to check out their pacemaker.
Getting medical device manufacturers to participate was critical, said Dr. Jim Killeen, the emergency department's director of IT, in an interview.
"For the Geneva project, the biggest hurdle was getting all the manufacturers down to say, 'Yes, this is a good idea.' We worked on this a good year and a half before we got agreement. Once we had all four on, then it was fast-forward," he said. "[Geneva] did a great job of reaching out to cardiologists, too."
Keeping stroke treatment local
Technology helps clinicians swiftly address another condition in a different part of the country. OhioHealth's Stroke Network uses telehealth to triage and start treating patients who show up at any of the health system's 21 partner's emergency departments potentially suffering from a stroke. In the past, these hospitals -- which typically do not have a stroke specialist on-staff -- would automatically refer possible stroke patients to OhioHealth's well staffed and equipped Columbus facility, an expensive and time-consuming process for non-stroke patients, said Paula Meyer, telemedicine program director at OhioHealth's Stroke Network.

Source: OhioHealth's eICU
Using Reach Health's telestroke system, Stroke Network connects local clinicians with specialists at OhioHealth's Columbus hospital via special carts equipped with two-way audio and video. Since the program -- which is free to patients -- began in 2009, the network has served more than 3,000 patients, she said. When local hospitals can treat patients, it's more convenient for patients and families, can be less expensive for consumers who don't have to pay for unnecessary medical helicopters or ambulances, and improves both the bottom line and services local providers deliver because they are reimbursed correctly and learn from repeating care. In fact, the "neural IQ" of ER staffs at partner organizations also has grown through their work with stroke experts in Columbus, according to Meyer.
"We do a lot of triage of these patients to determine which ones are truly stroke patients. It becomes a win/win. In times past, they would have these patients show up in their ER and they would immediately ship them out to a larger hospital. The larger hospital would get clogged up," said Steve Hickenbottom, system business relationship manager at OhioHealth. "After the implementation of this process, now those remote hospitals are able to keep more patients and send fewer patients to us. It's also better for us because we are able to have more appropriate patients sent to us that we'll get reimbursement for."
The owners of electronic health records aren't necessarily the patients. How much control should they have? Get the new Who Owns Patient Data? issue of InformationWeek Healthcare today.
Never Miss a Beat: Get a snapshot of the issues affecting the IT industry straight to your inbox.
You May Also Like
---