Enterprises, Small Business, Lead Machine Learning Activity
Enterprises, Small Business, Lead Machine Learning Activity
Data science and machine learning are gaining more of a foothold in organizations of all sizes, but the largest of organizations have the advantage of more resources to invest.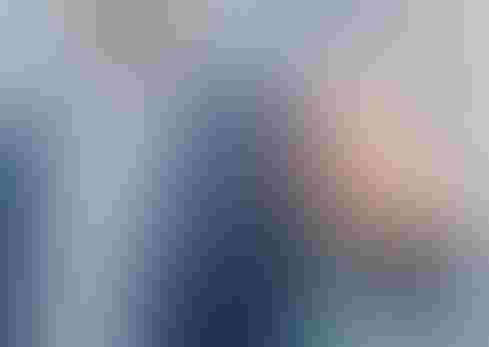 Image: NicoElNino - stock.adobe.com
Who are the primary implementers of machine learning and data science today? A new market research report shows that large enterprises and smaller businesses are the first movers. That's because big companies have the money to invest and smaller ones are unencumbered by long chains of command.
Mid-sized enterprises are having a harder time. Without the resources of the bigger players or the agility of the little players, they are slower to implement data science and machine learning. But if they take a smart approach to their efforts, they can get significant value out of where they do invest.
One of the most important things about implementing such technologies is the approach you take. Successful implementations apply this tech to use cases where it can make a difference. If you just throw money, time, and technology at all your problems without identifying the most apt use cases, you are likely to fail.
Taking that measured and considered approach to your application of data science and machine learning will make a huge difference, according to Howard Dresner, co-founder and chief research officer at Dresner Advisory Services and one of the authors of a new study that looks at a host of trends in data analytics, data science, and machine learning. He recently spoke with InformationWeek about his firm's sixth annual comprehensive report, Data Science and Machine Learning Market Study, 2019 Edition.

Howard Dresner
Dresner noted some of the ongoing trends in the market haven't really changed and are just continuing in the same direction, according to this year's study. For instance, overall adoption of these technologies among survey respondents is at about one-third of all organizations, but that percentage has continued to grow over the six years of the study. (The Dresner survey included responses from 864 individuals at small to very large companies, and job titles that range from professionals in IT, the executive suite, and other business areas in organizations globally. The firm recruited respondents from social media and other sources, as well as tapping its own database of organizations.)
More organizations are using the technologies today because of the growth of compute power, Dresner said. The bad news is, you also need to hire the experts who know how to use the technology and tools, and that talent shortage continues to contain the growth of these technologies in organizations today.
The Dresner report also found that basic technologies such as dashboards and reports remain a top priority for organizations, while big buzz words such as "neural networks" may be big in terms of interest, but not in terms of actual deployment yet.
Data preparation remains just as important as ever among survey respondents, and the study dives deep into some of the technologies used for data prep. Dresner said the increased use of data science and machine learning has helped enrich the data that some of the more traditional business intelligence tools use. For instance, data pros can extract the essence or add scoring and then add those values back into the database. The new insights can then be used by the BI tools. The added compute power available today makes data prep easier for these purposes, and other purposes, too. Data prep is more important than ever.
"Data prep is front and center for everything because of the variety of data formats out there," Dresner said. There's so much data available today, for free, in syndication, from government agencies. But you have to bring it together to create relationships where there are relationships, Dresner said.
"There's so much out there that is really interesting, but someone has to bring that into a format and structure that these tools can act upon," Dresner said. "It's not automatic."
Data prep is "the plumbing. Everybody wants to talk about the fixtures because they look better," Dresner said. "But you've got to care about the plumbing, too."
Never Miss a Beat: Get a snapshot of the issues affecting the IT industry straight to your inbox.
You May Also Like
---