Fighting the Coronavirus with Analytics and GIS
Fighting the Coronavirus with Analytics and GIS
The World Health Organization has declared the coronavirus a global emergency. Here's how governments and the general public are using analytics to track the outbreak.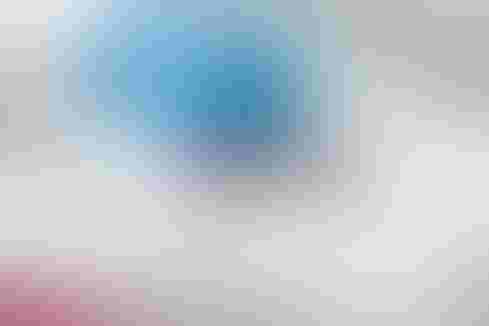 Image: filin174 - stock.adobe.com
Enterprise IT and business teams may be looking for ways that analytics and machine learning can make a difference in their organizations. Maybe they've cherry-picked a few pilot projects to fit with their industries or processes. Chat bots are big. Next best offers in online stores have also been popular.
But today we can see another big use case for analytics in the headlines. It is unfolding across the globe as health organizations and governments track the spread of a new virus known as the 2019 Novel Coronavirus, or just coronavirus for short. Organizations including the US Center for Disease Control and the World Health Organization (WHO) are tracking the outbreak of what could become a world epidemic. It started in China, but it has spread to many countries all over the world. The WHO declared the coronavirus outbreak a world health emergency on January 30.
It's one of those instances where lives depend on technology.
Johns Hopkins University's Center for Systems Science and Engineering has created a real-time visualization of the outbreak that includes a map, listings of total numbers of cases, deaths, and people recovered. Numbers are also broken down by country and the numbers of cases are represented on the map by the size of the dot. Data sources include the WHO, CDC, and others. Johns Hopkins University is using Esri's ARCGis for the visualization, which is published out through the web.
While the map is a useful way for the general public to monitor the status of the outbreak, how is the CDC and other government agencies analyzing the data?
There are several ways that organizations are using analytics and ML to track this outbreak, predict its spread, and plan for the resources that will be needed, according to Theresa Do, a biostatistician at analytics software provider SAS, and a professor of epidemiology and biostatistics at George Washington University. Do has previously worked with SAS' federal customers on similar issues, so she knows how organizations will be able to use the data and analytics to make the right decisions.

Theresa Do
For instance, analytics that include AI and machine learning will be able to help organizations learn from past events and also create new knowledge quickly from the millions of data points being generated in this outbreak. Suspected new cases would be monitored by local physicians and then sent up to the US Center for Disease control for confirmation. Government agencies would be monitoring confirmed cases for where they have traveled and who they have come in contact with, in order to predict the spread.
These organizations can also perform syndromic surveillance -- methods for detection of individual and population health indicators that can be detected before confirmed diagnoses are made. Do said that social media is often used as a sentinel source. In the future, technologies such as smart watches may even come into play, as data about a change in heart rates and sleep could provide early indications that a person is unwell.
Predictive analytics can also be applied to data from hospitals, airports, and other public locations to predict disease spread and risk. Hospitals may also want to use the data to plan for the impact of an outbreak on their operations. For instance, if it is expecting 100 infected patients coming in and perhaps being admitted, it would have to alter its regular operations, such as scheduled surgeries, Do said.
The lesson for IT in the outbreak is that analytics has evolved to be an underpinning to all types of organizations and operations. While analytics and ML aren't sitting in local doctors' offices taking samples to be tested, these technologies are being employed to help the overall effort and make doctors and healthcare organizations more efficient and better equipped to fight the spread of a virus such as coronavirus.
Read more of our articles on emerging technologies:
AI & Machine Learning: An Enterprise Guide
Restart Data and AI Momentum This Year
Never Miss a Beat: Get a snapshot of the issues affecting the IT industry straight to your inbox.
You May Also Like
---