GM's Data Strategy Pushed To Center Stage
GM's Data Strategy Pushed To Center Stage
Improving data management and analytics has always been part of General Motors' three-year IT overhaul, but automaker's recall crisis makes it even more critical.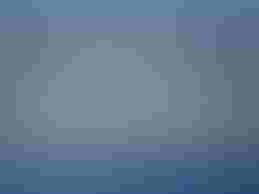 Image credit: <a href="http://www.flickr.com/photos/hercwad/2415800010" target="_blank">Chris LA Wad</a>.
it set up over the past year-and-a-half in suburban Detroit, Austin, Atlanta, and Phoenix. Mott's expectation is that GM will have about 12,000 in-house IT pros by 2018, 2,000 of them doing "run the business" IT functions and 10,000 doing new development work. He puts that ratio at around 50:50 today. Mott believes that employees are more cost-effective, drive more innovation, and get results faster than outsourced IT teams.
Mott isn't just skeptical of classic IT outsourcing, such as for application development and datacenter operations. He's looking at GM's logistics contracts, for example, and asking that their IT component be viewed separately. "We've bundled too many things," he says. GM might still keep its transportation and other logistics vendors, including their IT components, but "we're unbundling the IT on a lot of those things to allow us to basically have choice," he says.
Why does Mott think GM could do logistics-related IT better than a company that makes its entire living in that business? It's a question that gets at his deep wariness of outsourcing. GM will still outsource when a vendor is leveraging its scale, Mott says, like an HR benefits vendor that serves millions of people. But there aren't many other functions where that logic holds, he says, because at GM's scale it can usually deliver technology cheaper and better suited to its global and unique needs.
"When you start saying things aren't important, you've got to be really careful," Mott says. "When you're moving in our case $142 billion worth of components around the world, and you say logistics is not important, you've got to back up and say, really?"
Cultural change
Mott admits that it has been hard to cut costs on the "run the business" side of the IT ledger while trying to increase the output on the development and innovation side. Hiring thousands of people in new locations means those people must learn a new company and new way to deliver IT services. Mott points to the successful transition of GM's more than 340 mainframe apps from the datacenters of outsourcing providers to the company's new Warren, Mich., datacenter over two weekends last October as a breakthrough moment that showed that his in-house IT team is a professional, can-do operation. "That was the last of the big risk items everybody was worried about," he says.
But the real test will be whether GM's IT team delivers innovation that's better than the competition's. Mott offers a smattering of examples. One is a tablet app that GM will give its franchised dealers, free of charge, to let salespeople look up the inventory, pipeline, and incentives for a vehicle, on a mobile device without having to go back to their desktop. It's just rolling out a new service lane automation application aimed at helping dealers better manage their vehicle service operations, in hopes of providing a better customer experience.
Mott says his organization is also focused on simplifying engineers' systems so that they spend less time moving and managing data and more time on developing vehicles. It's pushing high-performance computing to increase the use of simulations for crash tests and other engineering, also to speed up vehicle development. In manufacturing, it's applying monitoring and analytics to processes such as understanding the quality of a plant's paint jobs during the day, so that problems are spotted before vehicles reach final inspection or even a dealer's lot.
"As we look at the opportunity we got with a fresh start back in 2010, we're really trying to figure out how do we change the game, how do we get ahead, not how do we stay in business," Mott says.
GM's fresh start after bankruptcy and a government bailout no doubt is set back by the mistakes it made in not identifying its ignition switch problems and issuing a recall early on. As with most everything GM does, better technology, data, and analytics tools are only one element in the effort to improve quality and safety. But it will be a critical one.
Engage with Oracle president Mark Hurd, NFL CIO Michelle McKenna-Doyle, General Motors CIO Randy Mott, Box founder Aaron Levie, UPMC CIO Dan Drawbaugh, GE Power CIO Jim Fowler, and other leaders of the Digital Business movement at the InformationWeek Conference and Elite 100 Awards Ceremony, to be held in conjunction with Interop in Las Vegas, March 31 to April 1, 2014. See the full agenda here.
Never Miss a Beat: Get a snapshot of the issues affecting the IT industry straight to your inbox.
You May Also Like
---