Going Up? Otis Elevator Hits Digital Transformation Button
Going Up? Otis Elevator Hits Digital Transformation Button
Otis pioneered predictive maintenance before most heard the phrase Internet of Things. Now the 166-year-old company is prepping the elevator of the future.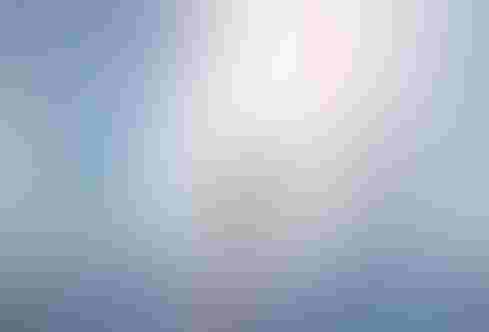 Image: denisismagilov - stock.adobe.com
When you are on your way to a meeting on the 11th floor, you are probably thinking about who will be there, the topics under discussion, and whether you can grab a coffee before you arrive. You aren't thinking about the conveyance you are riding in -- the elevator -- and how it works. You will only think about that if the elevator gets stuck or has another problem.
In that way, elevators are a lot like IT infrastructure -- unnoticed and unappreciated when they work, and the cause of all your troubles when they don't.
Like IT, the elevator business is undergoing a large-scale digital transformation. Otis Elevator, the only U.S.-based manufacturer and service provider for elevators and escalators has started its own digital transformation. Like many IT organizations' digital transformations, Otis Elevator's has two major parts. First, the 166-year-old Otis is using technology to improve its own internal operations such as elevator maintenance and repairs. Second, Otis is leveraging technology, including automation and artificial intelligence, to improve service to its customers and elevator passengers.
Neil Green, a former Intel executive, joined the company 9 months ago to lead Otis' transformation as the company's new VP and chief digital officer, partially because of "Judy Marks and her vision of where she can take this company."  CEO Judy Marks is a former IBM, Lockheed and Siemens executive who is leading Otis into the future as it splits off from its parent, UTC.
If you've visited skyscrapers in big cities recently, you may have noticed that your elevators have learned some new tricks. The most advanced ones use automation and perhaps even artificial intelligence to predict that you are going to a meeting on the 11th floor. It takes you there without you having to press a button. The elevator of the future is arriving and delivering efficiency and better service to passengers.
But Otis has been at the cutting edge of technology for quite a bit longer than you may realize.

Neil Green, Chief Digital Office, Otis
The company pioneered predictive maintenance efforts years ago, before you ever heard the phrase "Internet of Things." Back in the 1980s, Otis created the Remote Elevator Monitoring (REM) initiative, collecting data like fault codes and the number of times a door opens, from over 300,000 of its elevators. Otis collected that REM data once a day from those remote sites at baud-modem speeds. Now the company can use those 30 years' worth of REM data and insights as part of its predictive analytics program, Green told InformationWeek.
Today, the company works to predict problems on the more than 2 million elevators it manages before those problems happen -- the first part of the company's digital transformation. Today Otis can proactively repair many elevators before they go out of service.
For instance, Otis technicians now have a new app on their company iPhones called Tune which predicts maintenance needs based on the sounds an elevator is making as it travels from the bottom to the top of its route. That's something that longtime maintenance pros could detect with their experienced ears, Green said. But newer technicians couldn't. To create Tune, Otis relied on machine learning, using audio data to train the algorithm.
When you take that audio recording to the next step, remote monitoring can listen for the sounds that predict a future problem and dispatch a field technician with the right tools and parts to fix it before a service interruption occurs.
Elevators today are equipped with several sensors that can detect everything from noise to vibration to weight thresholds to atmospheric pressure, Green said. That data is then sent via gateways enabled by Wi-Fi or mobile data providers (there are many different providers around the world) back to Otis' cloud.
For instance, data collected would include whether the elevator door opens exactly where it should, or if the elevator is a few millimeters off when the door opens. How often is the door opening? How much time is it taking to close? Is it slower than it should be? All these data points can provide early indications of something going wrong.
Green's team is also planning to improve the technician experience by creating digital versions of all the different elevator and escalator repair and maintenance manuals, letting technicians access them all on their field devices rather than lug around a stacks and stacks of paper binders and books.
On the customer service side, Otis is working on creating the elevator experience of the future. Data collected can do more than predict maintenance and service needs. Otis can also collect data about traffic patterns of elevators to anticipate where passengers want to go, what the peak hours of operations are, and more. For an individual rider, that may mean the elevator can anticipate your needs, be there when you are ready and anticipate where you want to go.
For instance, if you know you are leaving the building at 11:15 a.m., you can call the elevator to meet you at that floor at that specified time, rather than pushing a button when you get there and waiting for the next elevator to arrive. Or your employee badge, or an identification code on your mobile phone, could be programmed to tell the elevator to automatically take you to the floor where you work.
If the future brings more urbanization and taller skyscrapers, elevators could learn when you typically to go to the gym floor to play basketball, and it can meet you at the right floor and take you to the right floor because it understands your routine, according to Green.
"The elevator is integrated into the building's systems," he said. In that way, it's a lot like IT infrastructure inside of a business. "It knows where you want to go."
For more on digital transformation, check out these articles:
11 Digital Transformation Hacks That Get Results
How to Assess Digital Transformation Efforts
Is Bucking the Trend Key to Digital Transformation?
Never Miss a Beat: Get a snapshot of the issues affecting the IT industry straight to your inbox.
You May Also Like
---