Government Contractors Feel Pain From Shutdown, Sequestration
Government Contractors Feel Pain From Shutdown, Sequestration
Federal contractors rethink business strategies to weather uncertainty, declining revenue in government business.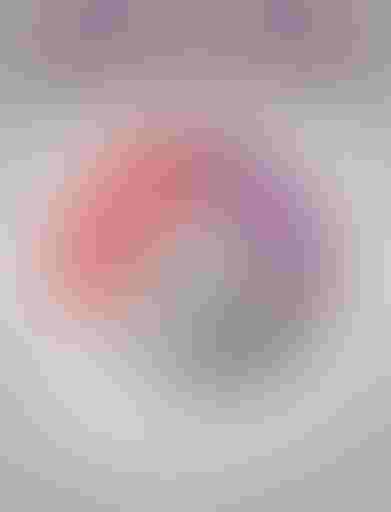 Graphic: Market Connections
Top 10 Government IT Innovators Of 2013
Top 10 Government IT Innovators Of 2013 (click image for larger view)
Government contractors took substantial hits to their 2013 revenues due to the government shutdown in October and the ongoing impact of sequestration, according to a new study. That may come back to haunt federal programs, the study found, as contractors show signs of adjusting their business investments and exploring alternate markets for growth to reduce their exposure to federal budget uncertainties in 2014.
Nearly two-thirds of the public and private companies that furnish products and services to the government reported a moderate to significant drop in revenue as a result of the shutdown and across-the-board budget cutbacks imposed by sequestration, according to the study.
The financial setback was felt more heavily by small businesses than large contractors, the study revealed. While large businesses reported flat growth or only a moderate decline, small businesses saw a significant decline in revenue.
"It is clear that sequestration and the government shutdown have had a tremendous impact on the government contracting community," said Lisa Dezzutti, president and CEO of Market Connections, one of the two firms that conducted a poll that served as the foundation of the study. 
[Budget cuts aren't the only thing hurting contractors. Read: LPTA Contracts Stifle Government Innovation].
Thirty-one percent of government contractors said their revenue dropped more than 10% in 2013 from the two events, and another 30% indicated moderate revenue declines of up to 10%. Sixteen percent said their revenue was flat.
Only a small percentage of contractors, 15%, indicated that they had experienced moderate to significant growth. Eight percent of respondents declined to discuss their revenue results.
The fallout is not simply a matter of less revenue for contractors, Dezzutti said. The budget cuts and shutdown can have negative consequences for major federal programs, particularly those programs that rely on innovative technology to save money and improve services.
It's something that government executives should be aware of when working closely with contractors on key programs, she said. The adverse budget climate "means that the investment into innovation will continue to be hampered -- minimizing the ability for contractors to bring best-in-class solutions to government," Dezzutti said.
To avoid losing more revenue under similar circumstances, contractors need to think creatively, leverage their expertise in adjacent markets, and focus on business development and capture strategies that will boost their win rates, Dezzutti said.
"Contractors, to survive, are being forced to adjust how they provide services to government," Dezzutti said. "This means research not only to monitor and understand the needs of customers, but also to assess the competitors. The risk of bidding without this information is significant."
The adjustments contractors are making are varied, according to the study. Forty-five percent of respondents said they are expanding into adjacent markets, 35% said they are modifying business lines, and 40% plan to broaden their federal footprint by expanding into other federal agencies.
Beyond the federal arena, government contractors are striving for increased growth in markets such as state and local government, international, energy, and healthcare, according to the research. Since it has parallel business lines, state and local government garnered the most interest from federal contractors.
Forty-eight percent of federal contractors reported pursuing state and local government business in 2013 versus only 29% in 2012. Thirty-nine percent said they were chasing healthcare opportunities versus 38% in 2012.
As for international opportunities, 36% of government contractors reported pursuing that type of business versus 29% in 2012. Thirty-three percent said they were going after opportunities in the energy sector versus 20% in 2012.
In light of continuing challenges in the federal sector, contractors are strengthening their business development skills and resources in a variety of ways, according to the study.
Forty percent of the contractors that responded to the poll said they are working to improve their capture and proposal processes, 39% said they are adding more business development personnel, 28% said they are enhancing capture and proposal tools and infrastructure, and 19% said they are increasing their use of consulting services.
Other strategies contractors are using are adding more technical personnel to support business acquisition (15%) and adding personnel to write proposals (12%).
The push by contractors to improve their capture and proposal processes, employ new business tools, and adopt agile staffing strategies is a positive sign, said Robert Lohfeld, CEO and general manager of Lohfeld Consulting Group, the other firm involved in the study. Companies that make these efforts not only see them pay off with higher win rates, but also benefit from lower overall business acquisition costs, he said.
Dezzutti said the federal government and its contractors are "inextricably linked," and therefore what is harmful to one is detrimental to the other. For that reason, it is fitting for them to work together in a tight budget environment. "While budget issues are being resolved on Capitol Hill, it is clear that the difficult times are not yet over for both government and industry," she said.
William Welsh is a contributing writer to InformationWeek Government. He has covered the government IT market since 2000 for publications such as Washington Technology and Defense Systems.
Emerging standards for hybrid clouds and converged datacenters promise to break vendors' proprietary hold. Also in the Lose The Lock-In issue of InformationWeek: The future datacenter will come in a neat package. (Free registration required.)
Never Miss a Beat: Get a snapshot of the issues affecting the IT industry straight to your inbox.
You May Also Like
---