Healthcare Consumerization: Side Effects May Include...
Healthcare Consumerization: Side Effects May Include...
The consumerization of healthcare -- with consumers choosing their own drugs and health plans -- can have the unwanted side effect of struggling to meet customer demands. Here's how healthcare organizations can cope.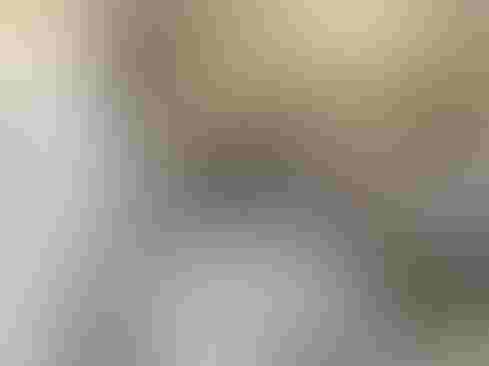 (Source: <a href="http://en.wikipedia.org/wiki/Doctor%E2%80%93patient_relationship"target="new">Wikipedia</a>)
Here's an all-too-common scene: You're watching TV with your family, and a commercial for medication comes on. After touting the drug's benefits, the ad launches into a laundry list of gory potential side effects, causing everyone in the room to feel queasy and your kids to groan in disgust. One recent ad for asthma medication even cited "possible shortness of breath" as a side effect. Now, I'm no doctor, but I'm pretty sure that's missing the point.
During a recent meeting with a large pharmacy benefits manager and a top health plan, I mentioned these commercials, noting that such ads were unheard of in the not-so-distant past. Medication marketing focused solely on clinical professionals, who would then communicate with the public (a.k.a. patients). This situation shows how retail transformation in healthcare has changed -- and continues to change -- our world.
[What do patients want? Read Millennials, Boomers Want Different Healthcare Conveniences.]
This transformation is happening throughout healthcare. It's a seismic shift from the traditional business-to-business model to a business-to-consumer model that is now referred to as the democratization of healthcare. The days of health plans focusing on and contracting solely with employers (which, in turn, presented pre-selected options to their employees) are gone. Healthcare organizations themselves are now reaching out directly to consumers, and the smartest ones have already figured out how to be more accessible and transparent.
Just look at the changes fueled by the health insurance exchanges. More than 7 million individuals enrolled through the exchanges between October 2013 and March 2014, with an estimated 23 million more anticipated as the Affordable Care Act (ACA) rules continue to roll out. Many enrollees are first-time insurance purchasers, so they and the healthcare organizations have a lot to learn.
The good news: Healthcare organizations have been making heroic efforts to change their strategies, processes, workflows, training, and technology rapidly and turn all this turmoil into opportunities for members. Payers, pharmacy benefits managers, and other healthcare players are rolling up their sleeves to understand this new market's opportunities, getting their heads around who the new member-prospects are, identifying what members care about, and determining the right products at the best prices. The proactive companies are trying to stay on top of compliance issues as ACA rules continue to change. The most innovative organizations are quickly learning how to acquire, retain, and effectively manage new populations, as well as how to inspire loyalty in current members to avoid losing them to the competition.
Though healthcare organizations are approaching the problem differently, I've recently spotted a few common themes. I've seen organizations:
Apply analytics to their populations to understand their patterns, behaviors, and needs

Shift to member-centric models, where they focus on personalization and custom-tailored experiences based on what they know about the prospects and members

Add and enhance multi-channel capabilities to engage with members in the most member-friendly manner

Effectively use social media channels to engage patients, physicians, and other consumers

Implement technology to automate personalized, member-specific workflows to optimize both the customer experience and operational efficiencies

Take advantage of interoperability by connecting various systems containing important member, provider, benefit, product, and clinical information

Create product transparency by integrating product design, benefit management, and documentation-generation capabilities across both back-end systems and front-end systems, so members get clear, concise, and consistent answers when they ask about benefits
Technology is enabling many of these initiatives. Improving the user experience through intent-driven, best-practice workflows is resulting in happier customers, as well as better outcomes for the healthcare organizations and members alike.
Still, more work lies ahead. We're a ways away from the time when all healthcare organizations can say they have fully integrated, unified platforms with perfected member-centric workflows and flawless customer experiences. But I am very encouraged by their progress, vision, and strategies. Organizations that optimize the customer experience could experience the following common side effects: increased revenue, improved quality of care, better margins -- and an abundance of happy, loyal members.
Has meeting regulatory requirements gone from high priority to the only priority for healthcare IT? Read the InformationWeek Healthcare Priorities Survey for 2014, our latest digital issue.
Never Miss a Beat: Get a snapshot of the issues affecting the IT industry straight to your inbox.
You May Also Like
---