Healthcare IT: Public Sector Gains Momentum
Healthcare IT: Public Sector Gains Momentum
Government health IT leaders are working more closely with the private sector and making greater use of commercial off-the-shelf technology to improve the quality, delivery, and interoperability of services.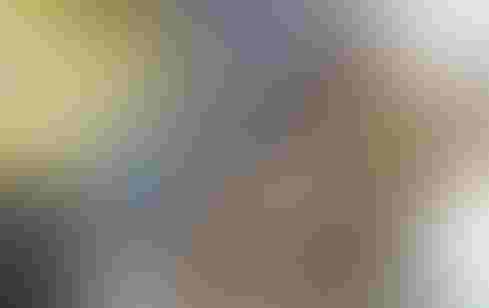 (Image: Courtesy of MC4 Army)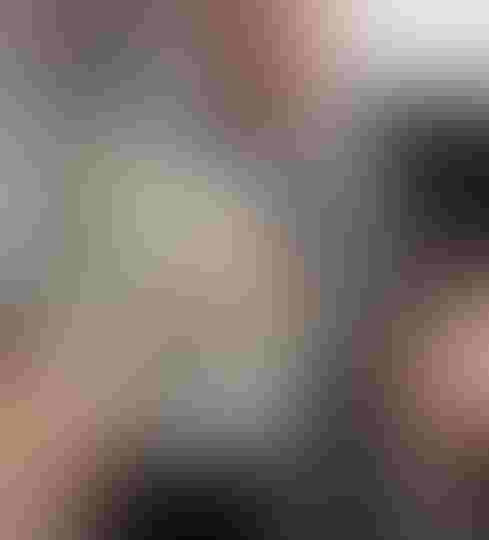 Crowdfunding The Next Healthcare Hit
Crowdfunding The Next Healthcare Hit (Click image for larger view and slideshow.)
Healthcare IT has proven to be a disruptive force in our healthcare system. Over the past 50 years, advancements in technology have grown at an exponential rate, driving enormous value for providers and patients.
During this rise, the public sector has often played a leading role in setting the foundation for today's electronic health records (EHRs). The Department of Veterans Affairs' Veterans Health Information Systems and Technology Architecture (ViSTA) and the Department of Defense's EHR system (AHLTA) were pioneering solutions in healthcare -- true game-changing innovations.
Meanwhile, the private-sector health IT industry has aggressively invested billions of dollars in new technologies, using advances in cloud computing, big-data analytics, and natural-language processing to create advanced, interoperable EHR systems that turn a "data deluge" into insights leading to better care for patients.
[Read about how a partnership improved nonprofit hospital's community health needs assessment process: Analytics Enhance Community Health Reporting.]
Government health IT leaders, encouraged by the results of this investment, are working more closely with the private sector to bring those innovations to their agencies and the missions they support. One promising area is commercial off-the-shelf technology, in place of customized systems, to improve the quality, delivery, and interoperability of services throughout the healthcare ecosystem. This is especially true for those who serve and have served in the military.
Both the Department of Defense and Veterans Affairs are working to modernize their current legacy systems, as have been the US Coast Guard, Immigration and Customs Enforcement, and the Department of State. By working closely with commercial civilian healthcare partners, the agencies that manage federal healthcare systems are poised to lead this nation through a period of the healthcare transformation that is already underway.
Collaboration between the private and public sectors has already produced important lessons as the public sector moves to modernize its legacy systems. Here are five lessons that IBM has seen in hundreds of engagements across the private and public sectors around the world:
1. It all starts with modern EHRs. EHRs are the means for true healthcare innovation, serving as vehicles to collaborate and allow providers involved in a patient's care to compile and ultimately share information across organizations. To realize the technology's true potential, we need continued EHR adoption across our healthcare system.
2. Analytics leads to smarter outcomes. The power of big data cannot be understated -- it's a catalyst for providers to identify at-risk patients and provide preventative care. For instance, in February, the Carilion Clinic in Virginia completed a pilot program in collaboration with IBM and Epic, which used predictive modeling of EHR data -- including unstructured data from doctors' notes -- to identify at-risk patients. The result: 8,500 patients who were at risk for developing heart failure were identified at a 93% accuracy rate and can now receive early intervention care. In this case, use of analytics helped to save lives, improve quality of life, and decrease healthcare costs.
3. Open standards encourage interoperability. As EHRs become more interoperable, the healthcare industry is increasingly realizing the true benefits of health IT investments. The private sector has shown that open standards enable the connection of systems using different technologies, ensuring data flow in near real time to those who need it most for delivery of quality care.
4. Find new ways to coordinate care. It sounds obvious, but patients need personalized care that fits their unique health and wellness goals. Research shows that a patient's overall health is determined by only 20% of the care he or she receives. Other influences stem from environment, lifestyle, adherence to a care plan, and genetics. A data-driven EHR platform can compile and analyze all of these factors, helping clinicians uncover valuable insights into lifestyle choices, social determinants, and clinical factors that enable holistic and individualized care to optimize outcomes and lower costs.
5. Manage change. Implementing new technology is never easy, but managing the change when new technologies are introduced is often overlooked. Implementing new workflows and moving to them smoothly requires everyone -- providers, clinic and hospital staff, and vendors -- to be on board.
Many private-sector organizations have had significant success in helping organizations make the transition to new health IT systems, a process that involves training, education, and workflow optimization. Helping hospital staff members understand the challenges and rewards of any new system is essential.
Rapidly rising costs, often due to inefficiencies within the healthcare system, threaten the industry's ability to deliver quality care. More than ever, closer collaboration between the private and public sectors, the sharing of best practices and lessons learned, and support for open standards can help to improve care and drive down healthcare costs.
Download Healthcare IT In The Obamacare Era, the InformationWeek Healthcare digital issue on changes driven by regulation. Modern technology created the opportunity to restructure the healthcare industry around accountable care organizations, but ACOs also put new demands on IT.
Never Miss a Beat: Get a snapshot of the issues affecting the IT industry straight to your inbox.
You May Also Like
---