Healthcare's New Friend: Avatars
Healthcare's New Friend: Avatars
Healthcare providers use avatars in videos, portals, and other educational and support materials for patients and their families.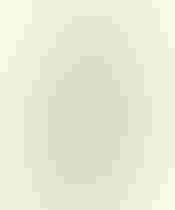 Healthcare Robotics: Patently Incredible Inventions
Healthcare Robotics: Patently Incredible Inventions (Click image for larger view.)
When it comes to leading or teaching patients, avatars can make more approachable and relatable guides than their human counterparts.
Avatars are part of the intelligent virtual assistant market, which is expected to increase in North America at a compound annual growth rate of 33% between 2013 and 2020, according to Grand View Research. By 2020, global spending on IVA will reach $3.1 billion, the researcher found. Healthcare is helping drive this growth as organizations seek cost-effective yet engaging ways to interact with patients in order to meet federal mandates and target population health initiatives.
In July, Colorado Springs Health Partners (CSHP), which recently debuted its FollowMyHealth patient portal, will unveil an as yet unnamed avatar to help patients explore their health records, says Lynne Jones, director of marketing, in an interview. The avatar is designed to help the practice meet Meaningful Use 2's requirement to have at least 5% of patients engaged with the portal, she said.
[How does the consumerization of healthcare affect providers? Read Healthcare Consumerization: Side Effects May Include...]
"We wanted a way to help us mete out metrics we need to get grant money for Meaningful Use," marketing manager Beth O'Brien tells InformationWeek. "It's hard to get patients to engage sometimes, especially when there's something new that rolls out, and we need them to go to certain areas of the portal."
The female-looking, ethnically neutral avatar will help patients navigate throughout the portal to locate electronic health record (EHR) information gathered from Allscripts, ask questions, schedule appointments, and refill e-prescriptions, Jones says. In addition to meeting Meaningful Use requirements, she adds, encouraging patients to use the portal reduces the time staff spends on these tasks, thereby improving overhead.
Figure 1:

(Image: CSHP)
Although CSHP could have used real people as online guides, avatars are more effective and approachable, according to Kathy Wells, VP of customer engagement and self-service company CodeBaby. CodeBaby developed the IVA solution, including avatars and characters, for CSHP, she says in an interview.
The two companies -- which are located near each other -- are currently writing scripts to ensure that the avatar responds appropriately to patients' prompts
or questions and that data such as demographics and enrollment details are up to date. The IVA, consisting of one line of JavaScript, sits on top of the existing portal, Wells says. Because the virtual assistant doesn't actually collect or store patient data, CHSP's Jones explains, it does not require HIPAA certification. "[That] made our CIO very happy. They're very reluctant to open that door."
Changing conversations
The American Academy of Pediatrics teamed up with Kognito to create a free Web-based module and mobile app that uses motivational interviewing to navigate family and patient conversations about childhood obesity. Instead of using actors, Kognito uses "virtual humans" to role-play, says Ron Goldman, co-founder and CEO of the 10-year-old company, in an interview.
"Using our technology, we give them a personality. We give them memory and an emotional state that reflects how a person with that emotional state is going to behave," he says. "There is a lot of interesting research about how people like us interact with virtual humans versus a video or real people. We thought a lot about, 'Are we going to use video?' 'Are we going to use virtual humans?' And a number of studies showed we all, as individuals, feel much more comfortable, experiment, and learn and get feedback from a virtual person than a real person. We feel less judged. We are much more willing to try things out and get feedback on what we're doing well and what we're not doing well with a virtual human."
Kognito developed about 42 conversations on topics ranging from post-traumatic stress syndrome, congestive heart failure, diabetes, and emergency room intervention.
The human league
Avatars can be effective, but sometimes videos need a human face, says Dr. Rami Cohen, founder and CEO of Telesofia, which earlier this month released a platform that allows providers to create custom educational videos automatically that educate patients about medication, discharge regimens, and other treatment needs. These videos feature real people in order to display more clearly how to take medications.
Telesofia's platform includes myRx.TV, a customizable guide to more than 4,000 medications. Practices create videos -- viewable on computers, tablets, or smartphones -- that clearly show patients the exact medications, including dosage, they should take.
These videos can be particularly helpful for new forms of treatment, such as self-injectibles, which can be confusing for patients and time-consuming for healthcare providers, Cohen says. "The amount of data patients have access to is always increasing, and this is great because we want informed patients, but how can they make sense out of it? There is a huge need for a better way to explain what patients should do, why they should do that, and what that does."
There are many explanatory videos on the market, but giving patients their own customized guides eliminates unnecessary complicating details -- such as pregnancy warnings for male patients, he says. The videos, offered under a software-as-a-service model, can be delivered less than a second after an office provides Telesofia with a patient's demographics, medications, directions, and dosages, Cohen says. Pricing varies, depending on volume and complexity.
Has meeting regulatory requirements gone from high priority to the only priority for healthcare IT? Read Health IT Priorities: No Breathing Room, an InformationWeek Healthcare digital issue.
Never Miss a Beat: Get a snapshot of the issues affecting the IT industry straight to your inbox.
You May Also Like
---