Healthcare Social Media Sites Neglect Privacy Protections
Healthcare Social Media Sites Neglect Privacy Protections
Analysis of diabetes sites indicates that many lack scientific accuracy and put users' personal information at risk.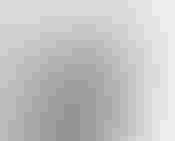 Health IT Boosts Patient Care, Safety
(click image for larger view)
Slideshow: Health IT Boosts Patient Care, Safety
As the Internet in general and social networking in particular are used as a point of reference for gathering and sharing health information, a study that examined 10 diabetes-focused social networking sites has found that the quality of clinical information, as well as privacy policies, significantly varied across these sites.
The study, "Social but safe? Quality and safety of diabetes-related online social networks," was conducted by researchers in the Children's Hospital Boston informatics program who performed an in-depth evaluation of the sites and found that only 50% presented content consistent with diabetes science and clinical practice.
The research, published in late January in the Journal of the American Medical Informatics Association, also revealed that sites lacked scientific accuracy and other safeguards such as personal health information privacy protection, effective internal and external review processes, and appropriate advertising.
For example, misinformation about a diabetes cure was found on four moderated sites. Additionally, of the nine sites with advertising, transparency was missing on five, and ads for unfounded cures were present on three. Technological safety was poor, with almost no use of procedures for secure data storage and transmission. The study found that only three sites support member controls over personal information. Additionally, privacy policies were difficult to read and only three sites (30%) demonstrated better practice, wrote the study's authors.
Elissa R. Weitzman, lead author of the study and assistant professor at Harvard Medical School, told InformationWeek that she was surprised at the high use of online health-related social networking among people with diabetes, and noted that the healthcare community and key stakeholders at these sites should implement policies to protect member privacy and align site content with medical science and clinical practice.
"Exchanging information on these sites has the potential to accelerate what we know about this disease and to rapidly disseminate vital information and support. However, the spread of information throughout online communities poses a safety concern for patients," Weitzman observed. "I'm surprised that the clinical healthcare system seems to be lagging behind patients and consumers in engaging with this medium and finding ways to support them, synergistically -- without trying to replace or control them."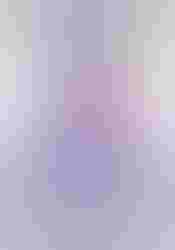 15 Healthy Mobile Apps
(click image for larger view)
Slideshow: 15 Healthy Mobile Apps
Weitzman also said the Web is a notoriously difficult sphere to regulate with respect to issues of privacy, information security, and honesty in advertising, but said she is hopeful that these sites will improve.
"I think a sustainable standard for how these communities operate with respect to privacy, security, and honesty will come about because the communities themselves and their users will adopt and enforce norms of transparency and protection," Weitzman predicted. "One way this could happen is for stakeholders of these sites to develop a system of 'peer review' around these issues to support better or best practices."
The study evaluated diabetes Web sites that appeared prominently in Google searches and allowed members to create personal profiles and interact with each other. The study examined four key factors:
-- agreement of content with diabetes science and clinical practice standards,
-- practices for auditing content and supporting transparency,
-- accessibility and readability of privacy policies, and
-- the degree of control members had over the sharing of personal data.
The average number of members per Web site was 6,707. Activity ranged widely among the sites, from over 100 new posts per day to less than 5 new posts per day.
Other findings were that the majority of sites did not include a "disclaimer" encouraging patients to discuss their care regimen with a healthcare provider. Several sites did not post essential diabetes information, such as the definition of "A1c" -- a biomarker commonly used by diabetics to access blood glucose levels.
In addition to recommending improvements in these areas, the authors saw a need for increased moderation, for the credentials of moderators to be more visible, and for periodic external review. Further, potential conflicts of interest -- such as ties to the pharmaceutical industry -- needed to be more clearly disclosed, and privacy policies easier to understand.
Weitzman is an assistant professor in the laboratory of Kenneth Mandl, who also co-authored the study. Last year the two developed an application for the social networking website TuDiabetes that allows users to submit their A1c levels to be displayed in a worldwide map, as part of an effort to encourage diabetes management and inform public health efforts and research.
Researchers said they chose to study diabetes-related networks because they were among the earliest to emerge and remain among the most active. The research team in the Children's Hospital informatics program will further study how these sites are used -- how people choose to interact with them and how specifically they share their medical information.
Never Miss a Beat: Get a snapshot of the issues affecting the IT industry straight to your inbox.
You May Also Like
---