How Analytics Helped Accenture's Pandemic Plans
How Analytics Helped Accenture's Pandemic Plans
Accenture's investments in cloud, platforms, and analytics and AI proved essential in the company's quick moves to stay on top of pandemic-driven change.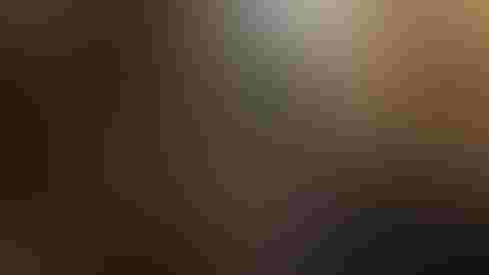 Image: Corona Borealis - stock.adobe.com
There are plenty of stories now about how organizations, big and small, quickly made the decision to pivot their office employees to a work-from-home status. These organizations may have already had many people working from home on a regular basis, or not all. They may be big or small. But one thing they had in common was they all made a fast decision to move most workers home very quickly in response to the COVID-19 pandemic -- likely faster than they've ever made any enterprise-wide decision of significance ever.
Accenture was one of them.  The company made that quick move to work-from-home for its workforce of approximately 500,000. While that seems like a huge number and undertaking, to the company's new CIO Penelope Prett, appointed to the role as of December 1, 2019, this move to work from home was just the first short act in what is a longer overall effort to change how the global consulting firm operates efficiently in response to the changes brought by a pandemic.
"I think we were very lucky because my company has been dealing on a global footing for a long time," Prett said. This isn't the first time the company has dealt with an external catastrophic event. But usually such things are limited to just one or two countries at a time. The pandemic meant that Accenture needed to scale its response to fit the global scale of COVID-19.
Read more about how the industry is responding to the pandemic:
Health Passports Fast Track Past the Hype
Cloud Eases Pivot to Remote Work for Capital One
How COVID is Changing Technology Futures
How Data-Driven Investments Paid Off in Pandemic
"So the exercise itself was just a question of scale," Prett said. Of course like so many others, Accenture called on its supply chain partners for help securing laptops and desktops and other work-from-home essentials. But overall the company was ready. "We had a lot of pieces in place, but pulling them together on a global footing -- that was what was really different this time."

Penelope Prett
That meant sending these assets to all those employees in 47 different countries, along with the technologies needed for the right security and the right connectivity.
"The logistics of it were a bit stunning," Prett said. "But if you put that aside and focus on it unemotionally, just focus on the exercise of doing it, we were three-quarters of the way there and the final fourth we could focus all our time on and get that right. I think that's what made it an easier transition for us."
Next, Accenture looked to its client contracts. In cases of local catastrophes, Prett said the company works through the people in that geography who know the area well, who know the clients and who know the contracts. But scaling that to a global stage is a lot different. That's where Accenture turned to its analytics capabilities.
For example, Prett said, the company very quickly needed to go through its full base of active contracts with clients to understand how teams at the local level had envisioned business resiliency and continuity planning in the event of an emergency like this one.
"If you had to do that human by human in all those languages, document by document, you can just imagine how long that would take," Prett said. "But we were able to launch a capability that we've been building for a while called ALICE. ALICE is a natural language processing tool that helps us to read those contracts using Google Translator in their native language to understand what they said in the event of something like this."
ALICE is an acronym for Accenture Legal Intelligent Contract Exploration. By looking at all the contracts around the world, Accenture could understand patterns of behavior and commonality. That enabled the company to create an action plan for how to address things, according to Prett.
"It was a time of great change and a little bit of chaos for the whole world," she said. "The fact that we could pull our data up in a way to give us very clear insight into actions that needed to be taken and the order they needed to be taken in, well, I think that gave us a considerable competitive advantage."
ALICE began as a project at a local level and was originally designed so that the company's legal team of over 3,000 professionals from around the world could look at contracts from countries where English is not the primary language. Accenture already had the capability in place and was using it for something else. The pandemic meant the project could be used for another purpose.
"The basis was already there," Prett said. "That's the difference in companies that very quickly responded to COVID and got back to their normal business of serving their customers and companies that didn't. To be competitive and turn around a COVID situation, you had to have a strong cloud posture, you really needed to have the best platforms in the world for your technology, and you really need to have AI and data analytics tools that allow you to think about your data differently and apply it in contexts you've never thought about before."
The pandemic hurt companies that were slow to move in these directions, according to Prett. Maybe they didn't want to get rid of custom-built technology that made up so much of the company's investments over the years.
"But they found that having those things is more of a liability than a benefit," said Prett. "That's because they are limited and they can't flexibly respond as they hearing from our governments every month about the changing conditions under which we could operate."
Another initiative driven by the pandemic and powered by Accenture's analytics platform was designed by Accenture's Chief HR Officer, along with her counterparts in other companies including Lincoln Financial Group, ServiceNow, and Verizon. The program, People + Work Connect, launched in April, and brings together companies laying off or furloughing employees with those companies who need to hire workers fast. It currently is working with 1,400 organizations and 418,000 roles across 87 different countries, according to Accenture.
Another important area that Prett says is often overlooked is collaboration. Accenture is using Microsoft tools such as Teams and Office 365 as its collaboration hub, but Prett believes there is still a lot of potential yet to be unlocked in terms of how companies are using these tools.
For instance, in a collaboration hub "that is rich and powerful you can bring all the data that is needed to the customer at the point of need," Prett said. "I can contextually read you and what you are doing and bring that information to you at your point of need in a fundamentally different way." That could mean pulling up the exact relevant information in the moment to aid in collaboration as you design business processes, for example.
"We live in a very interesting age where tools themselves are much more sophisticated about collecting data," Prett said. "The digital exhaust begins to give us great insights."
Never Miss a Beat: Get a snapshot of the issues affecting the IT industry straight to your inbox.
You May Also Like
---