How C-Suite Leaders Can Best Implement AI
How C-Suite Leaders Can Best Implement AI
C-suite executives can't sit back and wait for the IT team to build out an enterprise strategy for artificial intelligence. Those execs have to get involved right from the start.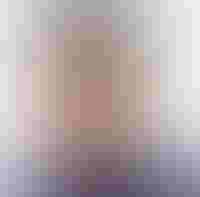 Now more than ever before, businesses are all in when it comes to AI. In fact, a recent study from research firm Vanson Bourne found that 80% of enterprises have already deployed some form of AI, driven by the understanding that it will yield exponential returns. Still, a whopping 91% of enterprises see obstacles ahead when it comes to proper enterprise-wide implementation. While some concerns are rooted in a lack of IT infrastructure or talent, the larger existential challenge for forward-thinking executives is knowing exactly how to leverage AI in ways that validate the investment in AI, exceed expectations of return on that investment, and drive consistent, measurable growth.
C-suite leaders must recognize the prevalence and value of AI to avoid the risk of getting left behind. To properly capitalize on AI within your organization, keep the following in mind:
Push for implementation across departments
Many businesses believe AI lives only within the realm of IT. However, to realize the full potential of AI, a comprehensive strategy – one that includes full enterprise-wide integration – must be defined by leadership teams and stakeholders across all business units. Understanding and prioritizing specific applications of AI initiatives across business units encourages stakeholder buy-in and ensures maximum return on investment while reducing the risk of creating information silos. To ensure the most valuable (and urgent) use cases are prioritized, innovative leaders must collaborate to guarantee that the AI initiative recognizes each business sector's unique pains and drives toward a department-specific solution.
In addition to demonstrating department-level value, C-suite leaders are also poised to show how AI can directly benefit workers across the enterprise. 79% of executives believe AI will make jobs easier and more efficient as manual resource-intensive tasks become automated; this frees workers to hone higher-order skills and empowers them to explore new areas of value and opportunity within the organization.
Ensure continued support from executive leadership team
Like any change in process, introducing AI into a business model will most likely bring with it a few managerial challenges. However, among those companies that have already incorporated AI or automation, research shows that senior executive support plays a critical role. Aligning early and regularly about the role of AI across the organization is vital to long-term enterprise-wide success. Another key is ensuring that the needs of its workers are accounted for across all touch points. Lastly, and perhaps most importantly, C-suite leaders should strive to incorporate AI — its purpose, benefits, and value — into the company culture from the get-go.
Think ahead: plan a short, medium, and long-term approach to AI adoption
For sustained growth, C-suite leaders should treat AI as a journey that will continue changing and evolving over time. From the start, data-driven leaders can implement proven AI technologies that scale across departments, workflows, and employee skillsets in a way that continuously aligns with the overall strategy. Following this foundational approach, experimentation with unproven emerging AI technologies should be encouraged before deploying or executing at a larger scale.
Additionally, C-suite leaders can establish how their employees and automated systems can work together to make processes more effective with the aid of technology. Companies vary in their digital transformation; however, by viewing AI as a journey, C-suite leaders can be best equipped to solve important business challenges and reskill/retrain without compromising the welfare or happiness of their employees.
Digital transformation isn't slowing down any time soon – and C-suite leaders who stay on top of AI implementation in the workforce will stay relevant in the coming years. By constantly adding value and strategic oversight as well as encouraging experimentation, the C-suite can maintain their company's presence in the face of such rapid advancements.
Rohit Adlakha is vice president and Global Head for Automation for Wipro HOLMES.
Never Miss a Beat: Get a snapshot of the issues affecting the IT industry straight to your inbox.
You May Also Like
---