How CIOs Can Harness AI to Fight the Coronavirus
How CIOs Can Harness AI to Fight the Coronavirus
Government and healthcare CIOs are on the front lines of deploying technology to fight COVID-19. Here are five places where artificial intelligence can help.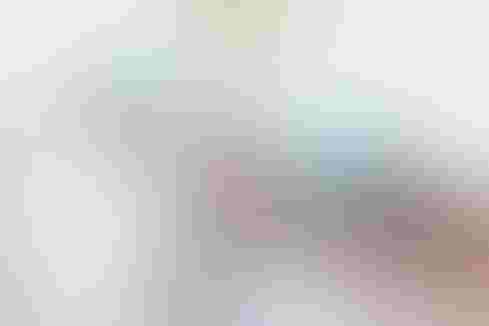 Image: Oatpenz Studio - stock.adobe.com
IT organizations across the board are scrambling with new and different priorities in response to changes brought by the COVID-19 coronavirus pandemic. Supply chains have been disrupted, customer service needs may have changed, and employees may be working from home. But the biggest changes are probably at IT organizations within government and healthcare organizations in particular.
These organizations are tackling the pandemic head-on, applying technology to solve issues around supply chains for PPE and ventilators, tracking the spread of the disease, performing contact tracing on confirmed cases of the virus, and more. There's a lot to do, and there's an urgency to do it all last month. In that kind of frenzy, it's hard what to know what to do first.
To help focus these organizations, Gartner has identified five areas where AI can help improve decision-making for government and healthcare CIOs. One of the lead researchers issuing these guidelines told InformationWeek that AI does not provide one single magic technique for solving the pandemic.
"AI is not a strategy," Erick Brethenoux, research VP at Gartner said. "It is a number of techniques put together to solve problems. There is no magic behind any of that."
But the fact that we are in the midst of a crisis right now provides the opportunity to show just what some of these techniques can do without a lot of the hype that recently has surrounded AI.
"In a crisis like this, you are pushed into a corner," Brethenoux said. "You have to be innovative." But you also have to be pragmatic, he said. That's what healthcare and government CIOs are trying to do, quickly.
With that in mind, the following are the five areas where AI will have the most impact in combatting the COVID-19 pandemic crisis:
Early detection and epidemic analysis. In this area, AI techniques are used to understand, analyze and predict how and where the virus is spreading or slowing down. One use case in this area is automated contact tracing. In this case, the technology is used to build detailed social interaction graphs by analyzing citizen data, such as mobile phone locations and public facial recognition.
Brethenoux said that technology such as knowledge graphs represent the world with people, entities, locations, and events, and allows you to view the relationships among them. This can reveal weak signals that you may have otherwise missed.
Containment. Behavior analytics can account for the dynamics of human behavior, culture, and individual thinking. Use cases here could include using predictive analytics to help determine when and where people may not adhere to stay-at-home orders or social distancing.
Triage and diagnosis. AI-enabled self-triage has already been incorporated in telehealth practices that include virtual health assistants. Prognostic modeling predicts how the disease will likely develop in patients, according to Pieter den Hamer, senior research director at Gartner. This technology can also be used to improve treatment recommendations. Amid a possible shortage of doctors and nurses, AI may have an important role to play in assessing patient risk and prognosis.
Healthcare Operations. Predictive staffing can help healthcare CIOs improve personnel allocation by analyzing anticipated patient numbers, their individual prognosis, and cross referencing with availability of qualified medical staff, materials, and equipment, according to Gartner. In addition, healthcare organizations can allow patients to stay home and monitor those patients remotely, with the help of alerts.
Vaccine research and development. Finally, AI graphs and natural language processing can help medical researchers look through thousands of relevant reports to find connections. Also, augmented vaccine R&D can identify countermeasures, including those that have already been tested on humans, according to Gartner.
All of these AI techniques already exist, Brethenoux said. For instance, airlines have used personnel optimization techniques in scheduling crews and equipment according to sets of strict rules. Many healthcare and government organizations may also already have the technology they need to spin up these solutions, and if not, the tools they need are likely to be available in the cloud.
The first thing all these organizations must do, however, is to prioritize their use case.
"Right now a lot of organizations are still in stop-the-bleeding mode," Brethenoux said. They need to figure out what to do right now. Once the use case is identified, they need to figure out if they have the skills. Then they must determine if they have the data, and if not, they need to get it.
"Data is not easy to find," Brethenoux said. "The situation is so new. We are in the world of small data right now."
For more coverage on IT's response to the COVID-19 crisis, start here:
COVID-19: Latest News & Commentary for IT Leaders
Never Miss a Beat: Get a snapshot of the issues affecting the IT industry straight to your inbox.
You May Also Like
---