How Patient Generated Data Changes Healthcare
How Patient Generated Data Changes Healthcare
Patient-generated data, or PGD, could lower costs and improve care, but only if patients participate and healthcare providers can make sense of the data.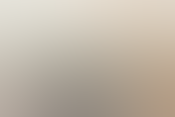 1 7 Portals Powering Patient Engagement

7 Portals Powering Patient Engagement(click image for larger view and for slideshow)
Until recently, the healthcare technology industry has maintained a laser focus on providing systems that help physicians and other clinicians. Hospitals have implemented electronic health records, computerized physician order entry and other technology in hopes of increasing quality of care and decreasing cost -- and qualifying for U.S. government subsidies for such systems.
Next, the healthcare industry must figure out how to make use of a new information source: patient-generated data.
Patient-generated data, or PGD, is a buzz phrase, but what does it actually look like? Any health or medical data a patient inputs electronically is considered patient-generated data. PGD emanates from a wide spectrum of technology, from wellness apps to at-home tests for clinical diagnoses. Even consumer activity-tracking devices such as Fitbit and Nike FuelBand could become sources of PGD.
The healthcare industry needs to undergo a cultural shift that emphasizes customer satisfaction and patient interaction more. In industries such as retail or automotive, customer-centric technology is not only expected, but required. Think of Amazon's customer service reputation. That level of service has become the customer standard, and the healthcare industry is starting to heed this standard.
In addition to new mobile and wireless technology, patient expectations are changing and the industry is beginning to recognize the value of PGD in caring for patients and keeping costs low. For example, new federal payment rules will penalize hospitals for patients who must be readmitted soon after a discharge; that gives hospitals an incentive to remotely monitor things such as blood pressure, glucose levels or even physical activity to head off readmissions. Such monitoring involves PGD.
Digital patient engagement is the future of healthcare technology, said John Halamka, CIO of Beth Israel Deaconess Medical Center in Boston.
"The next days of our work will be patient-generated data," Halamka said. "We'll have EHR data, cost and quality metrics and patient data. It's not only looking continuously from the outside, but assessing care from the patient's perspective."
PGD potentially can affect the bottom line for hospitals because of increased efficiency and quality of outcomes. The pre-admission process for hospitals and individual practitioners can be streamlined with digitalized patient input. Instead of patients filling out a two-page questionnaire with a clipboard and having a physician staff member input that information into a computer, patients can input personal information directly using a tablet or computer, either at home or in the office, and free that staff member to focus on patient care. This type of PGD includes current medications, pre-existing conditions, medical history and family history.
Other cost-saving technologies are emerging on the medical side of the field. Researchers at the University of Chicago are designing an at-home glaucoma test to allow patients to take a diagnostic test for glaucoma with their desktop computer for free. The test, currently called Simfield, takes about eight minutes. Patients are told to focus on an orange light on the screen and press the spacebar whenever they see a light flash.
The early stages of PGD have been mostly patient portals -- websites where patients can manage appointments, view lab results and communicate with their physicians via email. This email interaction is key. A patient who can email a physician for minor issues such as prescription re-fills or quick treatment questions is more likely to follow up because of the ease of communication.
These portals are also useful for physician follow-ups. A main cause of depression re-occurrence is due to a lack of timely follow-ups to monitor medication efficacy, said Jim Walker, principal healthcare informatician at Siemens, which offers its own patient portal called MobileMD. If patients received follow-up questionnaires they could electronically submit to the physician two months after treatment began, it could improve outcomes. Another source of PGD comes as patients begin contributing directly to their electronic health record. Part of patient education and engagement will include data liberation, meaning making patients' records available for them not only to view and transmit but also to correct.
The government has recognized the value of data liberation with the Blue Button initiative, which allows patients to view and download their own personal health records and make changes or corrections to those records. Federal agencies including the Department of Defense, Health and Human Services and Veterans Affairs have implemented this initiative.
Mobile Devices Change What's Possible
PGD and big-data analytics will become intertwined as healthcare providers need to make sense of patient-generated data to meet new federal payment requirements for keeping people healthy at home instead of just treating them at hospitals and physician offices. But right now there's a gap in data. Information on patient activity outside of the hospital system is not accessible. PGD has the potential to close that gap by creating records on patient habits outside of the hospital that affect overall care.
The gap will be closed in part by the intersection of mobile technology and PGD. Mobile tech opens the possibility for physicians and caregivers to monitor patients outside of the hospital, and analyze that data to identify patient patterns.
Nightingale is one example of a bevy of new apps created to monitor patient activity outside the hospital by tracking when patients take their medication and sending that data back to caregivers and doctors. Other remote patient monitoring technologies can, for example, track a patient's vitals signs while sleeping using a sensor mat, or continuously track cardiac rhythms for days at a time.
Wellness apps will be considered PGD when the data collected is integrated into personal health records or EHRs, said Chuck Parker, executive director at Continua Health Alliance, a non-profit that works on healthcare technology interoperability. A recent Mayo Clinic study found data collected from post-op patients using Fitbit can predict how quickly older patients can start being active. This type of PGD can replace nursing notes, the study found.
Although the data was useful, interoperability posed a challenge because the Fitbit data couldn't be integrated into hospitals' EHR systems. "Small data" needs to be highly interoperable with big data in order to be effective. Right now some mobile apps are interoperable with EHRs, but most aren't. Another challenge facing mobile tech is regulation. There is little regulation for mobile health technology, and companies that produce mobile apps don't necessarily always follow FDA guidelines.
There is also the issue of too much data. A doctor doesn't need to be notified every time a patient takes his glucose level, only when a measurement suggests a problem. Figuring out how to filter this data will be the next step in analysis.
PatientsLikeMe, an online patient-centric community, collects structured data on symptoms, treatment and outcomes so people can search for others with similar conditions. Patients can filter through the data to find "patients like me." For example, a 35-year-old white male with colon cancer weighing 175 lbs. can enter that criteria and find other patients with similar stats. He can then search through their experiences with symptoms, treatments and outcomes, and use the site's message boards to communicate with those patients.
"In many environments, the patient is the best source of data for how they're doing in their own disease," said Ben Heywood, co-founder and president of PatientsLikeMe. "The health system in general is beginning to understand the importance of patient reported outcomes, but that isn't integrated into standard decision frameworks yet."
In addition to using PGD to connect patients with each other on a social platform, PatientsLikeMe regularly publishes academic reports on the aggregated data and is working on a project to build an open-source platform for the data.
Still, the question looms: How can the industry make this work for the patient? In order for PGD to work, patients must want to be active participants in monitoring their health. One answer: Make it as simple as possible for the patient to stay educated and engaged.
"The only catch I see in patient-generated data is the question of is this what the patients really want?" said Charlie Schick, the director of big data, healthcare and life sciences at IBM. "Does every patient want to be an active patient? We need easy-to-use interfaces that encourage engagement."
Never Miss a Beat: Get a snapshot of the issues affecting the IT industry straight to your inbox.
You May Also Like
---