How the Humanities Can Help Us See What's Next in Tech
How the Humanities Can Help Us See What's Next in Tech
Skills like communication, observation, empathy and logical thinking are key for developing the next-gen of leadership and equipping employees for the future.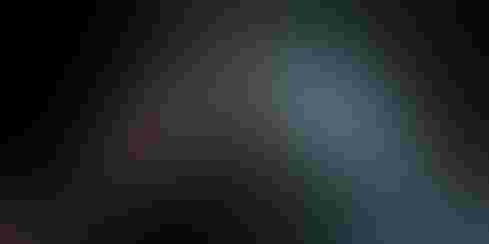 Image: Sergey - stockadobe.com
In the chase for transformation in our data-driven digital age, there's a tendency to over-correct with technology on one side of an issue or another. But the real key to success is a more blended approach.
In retail, we're seeing that consumers want many ways to connect with merchants -- online through e-commerce or social media, but also offline with more differentiated brick-and-mortar experiences. Similarly, as AI-infused chat bots become central to customer service, we've realized it's not enough to just give bots human traits. If a chatbot doesn't have the answers, consumers want to be connected with an actual human behind the machine.
And as automation and natural language processing drive big benefits for organizations and their employees in the workplace, it is exposing a need for a new kind of skill: the ability to solve technical problems in human ways. As we think about the skills needed for the future workforce, we run the risk of over-correction with such a narrow focus on STEM (science, technology, engineering and math) education in recent years over a more blended approach grounded in the humanities, emotional intelligence and cross-functional critical thinking.
Skills like communication, observation, empathy and logical thinking -- what a recent World Economic Forum piece called "essential skills" -- are key for developing the next generation of leadership and for equipping employees for the jobs of the future. Indeed, Royal Bank of Canada research revealed increasing demand for such foundational skills across 300 occupations and 2.4 million expected job openings in the next decade. "We discovered a quiet crisis," the report noted, with too many people "trained for jobs that may go away rather than equipped with skills that will be ever more valuable."
Jobs of the future: The numbers
The reality is that STEM jobs will outpace overall job growth for the foreseeable future -- they're on pace to rise 10.8% by 2026 from 2016 levels -- with a median wage of nearly $85,000, according to the BLS. That compares to overall employment growth of 7.4% and a median wage of just above $38,000. Broadly, employment in STEM occupations including health-related jobs grew 79% from 1990-2016, according to Pew.
Yet automation has significantly lowered the barrier for entry into coding and other purely technical jobs. As a result, the recognition that it takes more than a focus on STEM to succeed in today's technology- and data-intensive workplaces is gaining momentum. And it could very well turn out that people who don't have a strictly STEM focus in their background end up with decided advantages.
With talent management so critical in tech and IT right now, employers should be asking: How do we attract and retain the right talent? How do we give teams opportunities to develop and grow?
Taking action
One way is to lean into automation to free employees up for higher-level contributions that align with business goals. The benefits of automation are not just for large corporations. For example, small- and mid-size companies that might just have a couple of systems administrators in IT can automate much of what it takes to onboard an employee from an IT perspective -- from email distribution lists to application permissions and more. That might sound trivial, but the volume of such work really adds up when it has to be done manually. 
The use of lightweight chatbots in the workplace is another example that can reduce minutia time in an organization that will continue to grow. An employee can engage with a bot to do a password reset or request a software license. That's a time saver for the employee who is the end user and for the IT employee, who is freed up to handle bigger picture, more strategic tasks.
I'm often asked whether automation is about outsourcing or eliminating headcount. It really is not. It's about evolving the role of the individual in today's workplace. It's important not just for IT organizations but for businesses in general to be thinking about more strategic tasks and putting employees to good use on work that demands the kind of higher, more-complex thinking that humanities education can provide.
Fostering the next generation of leadership
We need the humanities more than ever, Yale President Peter Salovey recently wrote, noting: "In our complex and interconnected world, we need leaders of imagination, understanding, and emotional intelligence." History and literature are where we learn about problems that will happen again and require fixing, where we learn about problems that impact people beyond our immediate community, where we get our early warnings and our understanding of the human condition.
That's critical not only for the next generation of leaders, but for all employees. The challenges that businesses are trying to solve are not one dimensional, and a renewed emphasis on the humanities can be a key ingredient in moving that needle.
Employers value more highly than ever talent that can bring higher-level thinking and execution to an organization. Talented employees should be thinking about what's next on the technology horizon, and how that changes what you're doing as an organization.
Those are the things machines can't do.

Cathy Southwick is the Chief Information Officer at Pure Storage, where she leads the company's global IT strategy. Cathy is an accomplished leader with over 20 years of experience defining and executing forward-looking IT strategies. Prior to Pure, Cathy held leadership positions at AT&T, including Vice President, Technology Engineering and Vice President, Cloud Planning & Engineering. Before joining AT&T, Cathy spent 11 years at Viking Freight System where she guided IT architecture and strategic planning operations.
Never Miss a Beat: Get a snapshot of the issues affecting the IT industry straight to your inbox.
You May Also Like
---