How The Pandemic Changed Data Analytics and BI in the Enterprise
How The Pandemic Changed Data Analytics and BI in the Enterprise
Not all data is created equally. Some data has more business value. Qlik's CTO explains why the data you have may not be the data you need.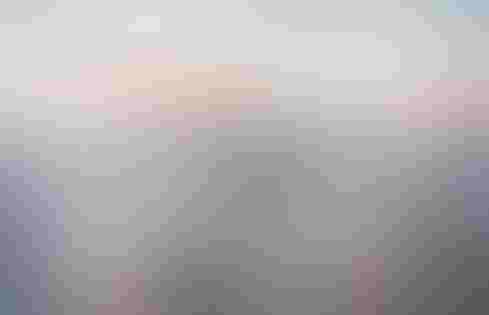 Image: BillionPhotos.com - stock.adobe.com
After a year of disruption, a lot has changed across enterprises. These organizations have accelerated digital transformations, moved more operations to the cloud, and relocated more workers from offices to home offices. The way enterprises look at data, business intelligence, and analytics centers of excellence has evolved over the last year, too.
That's according to Mike Potter, a veteran in the data and business intelligence space who spent a career at organizations including Cognos, IBM, CA Technologies, and now as CTO of Qlik, a data analytics and business intelligence software company. It's a career that has given him an optimal vantage point from which to observe the evolution of BI in organizations. A lot has changed. What a strange year it has been.
So much of analytics requires you to collect and analyze data about events that have already happened and use that to predict the future. But because 2020 was unlike any other year, it wasn't a time when organizations could rely on their past data as a predictor of the future. It also wasn't a year that necessarily provided data that could predict trends beyond 2020, either.
That brings to mind an ongoing conflict for many companies -- the data that they have versus the data that would be the most valuable to them. Those two aren't necessarily the same.
"Organizations have questions, and those questions are often influenced by where the organization needs to go," Potter told InformationWeek. "Those questions are often futuristic and scenario-based."
But often the data and data strategy that many organizations have traditionally employed are about capturing the past -- what has already happened.
Yet a new focus for data strategies with an emphasis on predictive analytics has put more attention on the importance of data scientists in organizations. These professionals can move beyond the data that has been collected and managed by the organization. Data scientists work with derivative data and generating data, too, Potter said. This shift means organizations are also putting greater focus on machine learning and other forms of artificial intelligence.
"Data is critical to help businesses pivot," in a challenging year like 2020, Potter said. "But they couldn't rely on last year's data. A lot of the questions they had were around scenarios, simulations, predictive analytics, machine learning, and modeling techniques. That changes the entire role."
The change has also generated more attention for chief data officers and how their paths may have diverged from the paths of the IT organization and the CIO.
"[CDOs] are fundamentally becoming more value-centric in terms of how they approach their data strategies," Potter said. On the other hand, the IT organization and CIOs are more focused on the infrastructure for managing the data. Potter believes the split has increased the importance of the CDO within many enterprise organizations.
"Watching the CIO and CDO roles work together -- or not -- is an interesting thing to see in many organizations," Potter said. While the CDO has been an emerging role over the past decade, the CDO did not start out in a role as important as the CIO. That may be changing.
"The reporting structure really varies," Potter said. "You can read a lot about the state of mind of the organization if you look at the reporting structure. If the CIO and CDO are peers, that says something in and of itself."
Another big change in the past year is the move of data analytics work from on-premises operations to the cloud, according to Potter.
"We're seeing more and more cases of data managed completely off-premises in the cloud," he said. Organizations that had seemed reluctant to move these workloads to the cloud in previous years have indicated that they are ready to talk about moving to more of a SaaS model now, according to Potter.
But the changes of the past year are only the start of a new era where data analytics takes a central role in organizations and in the public eye. That's because data became so very important during the pandemic year.
"When you start thinking about the degree to which governments used data and the media used data -- it became an essential element of communication, Potter said. "I anticipate a bit of an explosion in the use and role of data and analytics as a primary mechanism of communication."
Related content:
Experian's Identity GM Addresses Industry's Post-COVID Challenges
IT's Pandemic Year: Lessons Learned for the Year Ahead
How CarParts.com Leveraged AIOps Strategy While Scaling Up
Augmented Analytics Drives Next Wave of AI, Machine Learning, BI
Never Miss a Beat: Get a snapshot of the issues affecting the IT industry straight to your inbox.
You May Also Like
---