How to Use AI to Inspire IT Team Creativity
How to Use AI to Inspire IT Team Creativity
Great IT ideas require deep thought and reflection. Artificial intelligence is ready to help.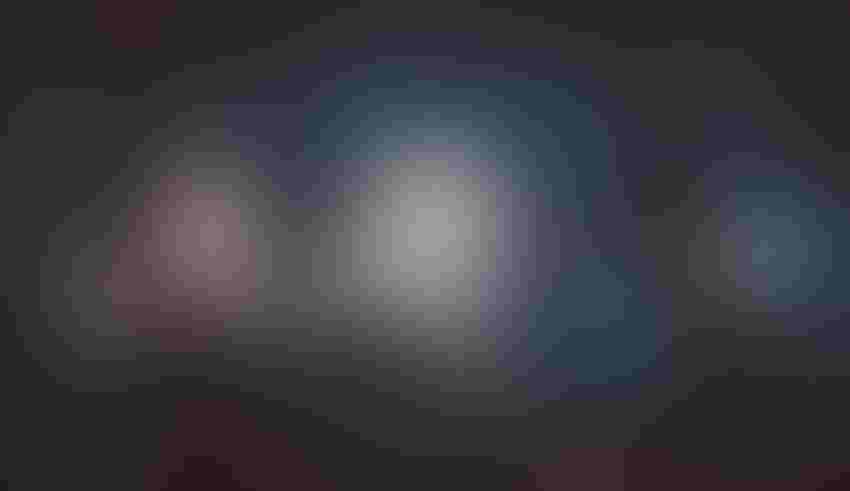 May_Chanikran via Alamy Stock
At a Glance
Organizations can use AI to augment creative endeavors and act as a co-pilot.

Introducing AI to IT teams should not be a forced process.

While there are many benefits, AI risks need to be carefully considered.
Creative IT teams help their organizations to innovate and prosper. The challenge such teams face is that truly novel concepts are hard to come by. Fortunately, there's now a powerful new source of inspiration: artificial intelligence.
AI has advanced to the stage where it can augment creative endeavors, including fresh ideas that spur innovative thinking as well new areas of exploration, says Ola Chowning, a partner with technology research and advisory firm ISG. By predicting likely outcomes, AI can help IT teams by proposing several ways to address a specific problem. The technology can also generate entirely new ideas, allowing IT teams to expand their problem-solving capabilities. "It simulates various outcomes of creative ideas and arms the team with greater insights," she states.
AI also has ability to learn and judge, allowing IT teams to use the technology as a type of co-pilot. "A third-party opinion can be incredibly relevant in advancing innovative ideas or abandoning less useful ones," Chowning explains. "It can repeat what it learned before, allowing IT team members to leverage what their colleagues have done previously." Perhaps most important, AI can accomplish all of its various tasks at a breakneck pace. "This can promote a greater sense of curiosity and excitement within IT teams, as their creative process is enhanced," she notes.
Generative AI, in particular, can help IT teams access fresh problem-solving approaches, says Mike Thieme, a managing director at consulting firm Accenture Federal Services and the firm's Generative AI Center of Excellence lead. "Models available through OpenAI, Azure, Google, and other providers can be prompted to give multiple answers to the same core question, delivering a potentially valuable starting point for novel or complementary approaches to IT challenges," he observes.
Generative AI can motivate teams by making tasks more efficient, thereby reducing unnecessary workloads, says Sunkee Lee, a professor of organizational theory at Carnegie Mellon University's Tepper School of Business. It can be used, for example, to write or check programming codes, he notes. "ChatGPT can write-up some codes in a matter of seconds, helping IT teams to save time on coding and focus on more important tasks."
Getting Started
It's important to equip IT teams with the exact AI tools needed to address specific tasks. "Do they want to simulate or test a hypothesis, generate new ideas, share ideas with colleagues, or predict the outcome of a specific task or solution?" Chowning asks. There are different tools that may serve best, depending on the level and type of support sought. "Establish the AI architecture and environment -- including appropriate policies, as necessary -- and educate teams on how to use the tools," she advises.
Lee recommends "tinkering around" with ChatGPT to get a sense of what can be done using generative AI models. Among all the things it's capable of doing, ChatGPT is especially competent in promptly handling extensive datasets to offer tailored recommendations, craft personalized text content, assess text sentiment and tone, summarize lengthy passages, and generate relevant questions and solutions, he says.
AI technologies should never be forced upon team members, Thieme advises. The technology should be recognized by IT teams as a shift toward more interesting and engaging work, as well as a valuable problem-solving tool. "From a motivational perspective, AI should be viewed as an opportunity to 'level-up' skills and to successfully apply emerging technologies within the enterprise," he explains.
Public-facing models like ChatGPT can be used to acquaint novices with AI concepts. Yet the best way to start a serious move into the technology is by creating a sandbox cloud environment that allows team members to experiment with an isolated version of a generative AI model, Thieme suggests. "This can help team members understand data ingestion, workflows, use cases, costs, and integration models without sharing sensitive information."
Proceed With Caution
ChatGPT and other generative AI models create outputs based only on the data they were trained on. "Therefore, if there were any biases or errors in the training data, the model will generate biased or erroneous output," Lee warns. Therefore, it's important to check for flaws. "The good news is that, because of these limitations, it's unlikely that generative AI models will replace humans in the workplace," he says. "We should think of them as complements, not substitutes."
The inadvertent release of sensitive information by interrogating public models is another critical concern. "Spend some time educating -- if not architecting and implementing -- a secure AI environment to protect sensitive data," Chowning advises. She also recommends helping IT teams embrace a "trust and verify" attitude. "AI can certainly help us enhance our creative tasks, but it shouldn't be thought of as being always accurate or without error."
Final Thoughts
It's important to remember that generative AI technologies, while powerful, can sometimes present information that's either incorrect or invented. "In an IT setting, incorrect or faulty information can lead to any number of unwanted impacts," Thieme warns. "Therefore, experienced IT team members are still essential."
Another thing to keep in mind, Thieme says, is the fact that both as-a-service and open-source ecosystem models are rapidly advancing. "If a certain model is performing poorly, it's likely that a more robust model will be available within a matter of days or weeks."
Never Miss a Beat: Get a snapshot of the issues affecting the IT industry straight to your inbox.
You May Also Like
---