Humanizing AI: How to Close the Trust Gap in Healthcare
Humanizing AI: How to Close the Trust Gap in Healthcare
To promote trust in artificial intelligence in healthcare, AI products and services must come from a deep understanding of user and patient needs and promote user and patient engagement.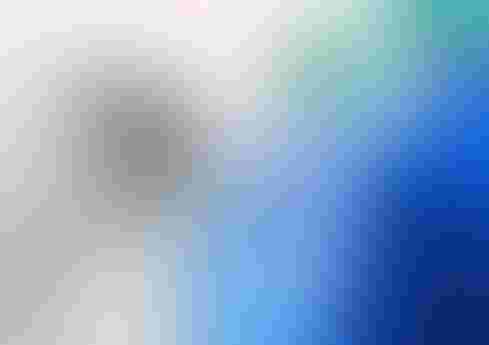 Image: zapp2photo - stock.adobe.com
Physician turnover in the United States, due to burnout and related factors, was conservatively estimated to cost the US healthcare system some $4.6 billion annually, according to a 2019 Annals of Internal Medicine study. The results reflect a familiar dynamic, where too many doctors are crushed in paperwork, which takes time away from being with patients.
Just five months after this study was publicized, Harvard Business Review published "How AI in the Exam Room Could Reduce Physician Burnout," examining multiple artificial intelligence initiatives that may streamline providers' administrative tasks, thus reducing burnout.
Still, barriers to trust in AI solutions remain, highlighted by 2020 KPMG International survey findings that note only 35% of leaders have a high degree of trust in data analytics powered by AI within their own organizations. This lack of confidence even in their own AI-driven solutions underscores the significant trust gap that exists between decision-makers and technology in the current digital era.
There's little doubt that multiple industries have been revolutionized by AI, and the same technology is beginning to streamline the US healthcare ecosystem. But how do we initiate AI projects in healthcare that are truly focused on the needs of patients and users?
We must show relevancy and cannot sidestep the user -- in the case of healthcare, the provider or payer -- as we create AI-powered solutions. In fact, AI solution development should begin with an observational understanding of human needs. Blending the power of AI with the goal of increasing patient and user adoption, based on understanding patient and user needs, will help foster trust between AI-powered solutions and the US healthcare system.
To promote trust, we should analyze user and patient behavior
AI can add speed and cost savings to many payer and provider healthcare processes. For example, it can be effective during enrollment periods to identify members' likelihood of dual eligibility for Medicare and Medicaid benefits and the members' propensity to engage in the enrollment process.
With a deep understanding of those members' needs, highly relevant nurturing campaigns using behaviorally informed content can activate those members, resulting in faster and more accurate application processes.
By analyzing how AI can revolutionize lengthy and burdensome administrative tasks, billions of healthcare transactions can be processed at lightning speed for lower costs.
AI succeeds where there is a culture of innovation
Embracing AI is not about replacing jobs but about changing existing processes that are cumbersome, slow, and costly for the payer, provider, or patient. It's about empowering the user and their organization. It's taking a routine, mundane task that's prone to error off the operator's plate so they can make real decisions presented by the solution. This is how AI helps people understand the art of possible.
Of course, there's an organizational component that's cultural. Modernizing with AI aligns well for organizations that are committed to innovation. These are companies that may understand the importance of disrupting some of their own processes before external forces disrupt these processes for them.
When there's a culture of innovation and transformation within an organization, it's far more likely that an AI project will be supported and sustained internally and yield positive results for customers. There are far too many examples of high-performing AI solutions where acceptance or uptake wasn't taken into consideration. Too many of these projects did not achieve a return that warranted investment.
Everyone can relate to the phenomenon of cognitive collaboration, the practice of applying specific behavioral guidelines at a consumer level. After all, how long did it take any of us to trust the recommendations from our first AI-enhanced global positioning system (GPS) when it began suggesting routes different from those we had been routinely and habitually following for years? Until people trust the decisions and performance that are enhanced by AI, we should anticipate (and mitigate) the commercial equivalent of 'revising the route.'
The key is to know where to start. Too often, when it comes to the immense power of AI and machine learning, we jump to solutions, and sometimes in that haste, we overlook the user. The user's needs must come first. You have to understand the implications for them and for their patients or members. You must focus on behavioral habits you want to break, create, or reestablish.
The promise of AI in healthcare is to improve patient and user engagement by truly understanding their needs. That's what creates faster and more effective outcomes. And that's how we build trust in AI solutions in healthcare.

Keith Roberts is vice president, engagement as a service, at Change Healthcare, where he leads in the discovery, development, and deployment of artificial intelligence-based innovation in consumer engagement. Before joining Change Healthcare, Keith held executive and consulting roles in the healthcare, analytics, and behavioral economics fields. He was VP of engagement strategy consulting at RedBrick Health, and prior to that, he was VP of engagement solutions at UnitedHealth Group.
Never Miss a Beat: Get a snapshot of the issues affecting the IT industry straight to your inbox.
You May Also Like
---