IBM Builds AI Ladder with Partnerships
IBM Builds AI Ladder with Partnerships
IBM is creating a richer technology stack to help customers ascend the 'AI Ladder,' gaining the foundation for an artificial intelligence practice.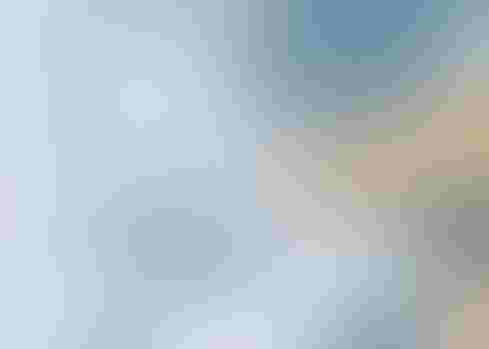 Image: momius - stock.adobe.com
Experts and consultants will tell you that an organization's artificial intelligence is just as good, or as bad, as the data that it is fed. As the expression goes, "Garbage in, garbage out." That's why data preparation and data quality are a key components of any successful artificial intelligence initiative.
IBM recently took the step to improve the data preparation technology it provides in its data and artificial intelligence stack, announcing a partnership with data preparation specialist Trifacta, the company that ranked the highest in the Leaders tier in an October 2018 Forrester Wave: Data Preparation Solutions report.
Through the partnership with Trifacta, IBM has introduced InfoSphere Advanced Data Preparation, designed to help organizations format, structure, and enrich datasets while working in conjunction with their existing data environments, including data lakes, according to IBM.
"The new InfoSphere solution adds to our growing stable of dataops services and capabilities that are designed to help organizations automate much of the cumbersome preparation work and get to the business of conducting data science and building AI models fast," said Daniel Hernandez, IBM Data and AI VP. The partnership will enable organizations to speed up their analytics self-service efforts, Hernandez told InformationWeek.
In its Wave report, Forrester said Trifacta provides a standalone data prep solution with a focus on "ML-enabled data prep and ease of use while maintaining neutrality that provides enterprises with the flexibility to complement elements of their existing IT infrastructure," including deployments across cloud and on-premises.
Trifacta's client companies include some large enterprises such as GSK, the Centers for Disease Control, Google, and Pepsico.
The announcement fits into a larger strategy by IBM to create what it calls its "AI ladder," which the company describes as increasing levels of analytic sophistication that lead to an AI practice.
Here's how it works. AI is the top rung of the ladder.  To get to that top rung, you need to ascend the other rungs of the ladder starting with data and information infrastructure, advancing to analytics, then to machine learning, and finally reaching AI at the top, as described in an IBM blog.
But instead of building all that technology internally, IBM is taking a more mixed and a more modern approach. No single company can build the best of everything fast enough to keep up with the rest of the market. But there are plenty of excellent solutions that have been created by other companies. To gain that leg up in advancing its own stack, IBM has been crafting technology partnerships with other companies.
The Trifacta deal isn't the first time that IBM has done it. For instance, IBM previously announced a partnership with Hadoop provider Hortonworks, now part of Cloudera, and separately announced plans to integrate the MongoDB database. The partnerships help the company save time, according to Doug Henschen, a VP and principle analyst at Constellation Research.
"The deal with Trifacta is a time saver for IBM in bringing state-of-the-art self-service data-prep capabilities to market through partnership rather than trying to develop those capabilities internally," he told InformationWeek. "I think IBM is smart to focus on the model development, deployment, monitoring and ongoing management aspects of the data science lifecycle. Why be a me-too on prep, a crucial but single- and early-stage challenge that Trifacta has addressed quite well?"
Partnerships are an important way for all vendors, not just IBM, to keep up with a fast-changing tech market. They follow the collaborative approach taken in open source circles, an evolution beyond a time when vendors sought to build everything themselves. 
"The pace of technology change and maturation has only accelerated, so partnerships are becoming more commonplace," Henschen said. 
Never Miss a Beat: Get a snapshot of the issues affecting the IT industry straight to your inbox.
You May Also Like
---