IBM's Hernandez Discusses Future of AIOps and Measuring ROI
IBM's Hernandez Discusses Future of AIOps and Measuring ROI
More automation of IT operations may be on the way to industry and regulated sectors that have yet to embrace its possibilities.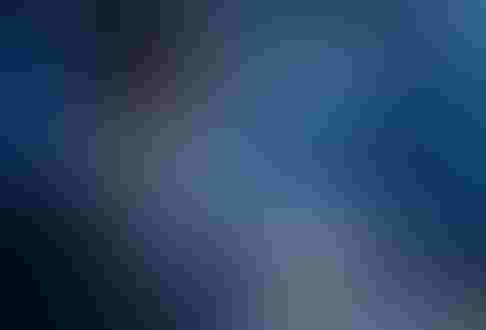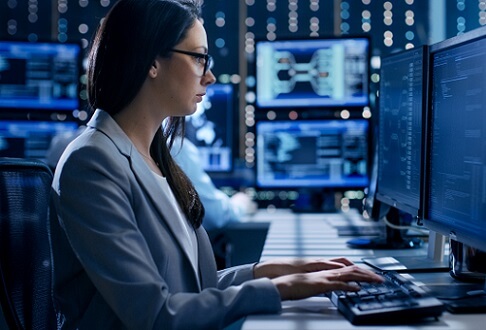 Image: Gorodenkoff - stock.Adobe.com
The rollout of more and more resources that introduce AI and automation to IT operations may help organizations discover issues faster, and IBM believes such technology is proving its worth in the time of the pandemic and beyond. As AIOps becomes more advanced, IBM Automation's Robin Hernandez, vice president of hybrid cloud management and Watson AIOps, spoke to InformationWeek about how automation can be applied in more areas and help CIOs save time.
What are we heading toward with AI and automation increasingly part of DevOps?
You really need an AI platform to apply to many different use cases within IT, development, security -- the full DevSecOps life cycle. That is the foundation for how we come at this set of problems. Many other vendors will focus on one or two disciplines within IT in particular, for example performance management. There's a lot of vendors that will do observability and performance management and collect data in those areas and then apply analytics or AI just to that problem. We see this as tackling many problems.
If you have a true AI platform, you're applying to everything from incident problems, change management, performance management. You can expand that as your processes change from an IT operations team that manages systems and components to be more DevSecOps-oriented and closer to the business.
With IT people, they like to see what's under the covers. So, automation in the beginning will be tested and untrusted until proven that it can be trusted and we're very focused on that, making sure IT admins in particular trust the AI recommendations and automation we're providing. Over time, they'll get more comfortable with those automations and it will become more hands-off.
Immediately, the value they'll see is saved time and saved money. The automation piece will improve as they trust the system more. As they trust the system more, they will apply the AI platform to more use cases. We see this expanding into things like how do you do auditing in many regulated industries like healthcare, insurance, government? It's a very manual process today. They might have some dashboards and tools.
It's a combination of line of business folks, developers, IT people getting together to meet those audits and regulatory requirements. How can we leverage AI to harness the data they are already generating, collect that, and also provide automations and dashboards to streamline those processes as well? Things around compliance, regulatory, security. Also, things around cost management.
We have very little information today from an IT development perspective of what is the true cost or ROI for a service or application. At best we have cost of servers, cost of containers and resources that we may get on a public cloud. Applying AI to that you can truly do ROI analysis leveraging AI and the data you're collecting to do a cost-based analysis against a service or application that's running. Not just the physical compute component but all aspects related to that service.
What will be crucial to further establish trust in AI and automation in the ops cycle?
There's a level of education and transparency that we're going through with a lot of our customers right now. It's very similar to the early days of IT service management when people said, 'We can have all of these process workflow tools but no one's ever going to automate those processes.' Eventually they did. People get more comfortable that the process is repeatable, and the tool can be trusted.
We're educating on analytics versus machine learning. What does it mean with machine learning and AI, where you're using natural language processing and models that train and create baselines and learn your environment?
Educating IT on what does that mean and what does that baseline look like and giving them transparency to see that with tools and dashboards that are graphical and meet them where they are -- versus having to be a data scientist where you're scrubbing through the data and getting into the machine learning models. Making it more consumable for them to understand how the baseline is created and how anomalies can be found that humans can't find. That level of education is the first step.
From that output is seeing the automation, allowing them to approve the automations that come out. It's all about transparency and trust of the system.
How will operations further evolve once there is mainstream deployment of AIOps amongst organizations?
Immediately it's about saving money, saving time, and being able to focus on more projects. That's pretty immediate for most use cases we're applying AIOps to today. Ultimately, when we talk to C-level execs, we talk about their value and measuring the value of the IT organization along a spectrum that gets closer and closer to the business goals. Measuring that ROI of a service, is it really meeting the needs that it was intended to meet?
It's very difficult for a CIO today to quantify that value. The less time you're spending on remedial tasks, things you can automate with AI, the more you're able to focus on the cost-benefit analysis and business value you're providing to the line of business, to the marketing team, to the overall organization. This is where we see CIOs in particular get excited about AI. It's about more strategic initiatives that can be applied and less maintaining of the status quo.
For more related content, follow up with these stories:
What the Team Up of Palantir with IBM Means for AI & Cloud
IBM Speaks on Growing Hybrid Cloud, AI, & Quantum Computing
AIOps, DevSecOps, and Beyond: Exploring New Facets of DevOps
IBM Research's Chief Scientist Talks AI for Cloud Migration
Never Miss a Beat: Get a snapshot of the issues affecting the IT industry straight to your inbox.
You May Also Like
---