Innovation Accelerates During the Pandemic
Innovation Accelerates During the Pandemic
Companies, universities, governments, and individuals the world over have shown they can pivot rapidly, take significant risks and innovate in unexpected ways.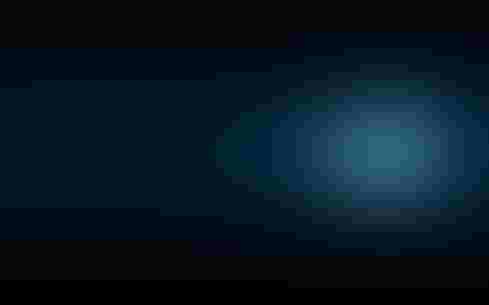 Image: pixtumz88 - stock.adobe.com
The economic slowdown caused by COVID-19 has been historic. The IMF's latest forecast suggests that global GDP will contract by as much as 4.9% in 2020, making this the worst recession since World War II. However, the pandemic is having precisely the opposite effect when it comes to innovation. In fact, companies, universities, governments, and individuals the world over have shown they can pivot rapidly, take significant risks and innovate in unexpected ways.
We're still only a few months into the pandemic, yet already robots are routinely disinfecting our cities, cooking our food, and delivering packages. The widespread use of smart devices in medicine has arrived, with a range of sensors monitoring patients and collecting data. Meanwhile, human-AI collaboration tools have leapt off the pages of product roadmaps and are being used by scientists and businesses alike to address the virus. 
This wave of innovation is helping to save lives and livelihoods during a time of great uncertainty. However, there's a danger that by only focusing on short-term needs, businesses may soon find that they're out of step with the people they serve.
COVID-19 and the tech clash
Accenture's 2020 Technology Vision report notes the dangers of "tech clash," or the widening gap that emerges when technology fails to meet the values and expectations of people.
Before the crisis, there were already many examples of tech clash. The proliferation of smart products, for example, was jarring with closed business ecosystems. Customer demand for choice was conflicting with vendor lock-in. Fear over the impact of AI in the workplace was colliding with the increasing use of automation.
COVID-19 has thrown fuel onto the flames of the tech clash. Take the perennial issue of data privacy as an example. Before the crisis, people were growing wary of how enterprises use their data and were seeking more openness and transparency. Now, the requirement for location and health data to track the spread of the virus has made this debate much more complicated.
Many people have shown a willingness to suspend core values around things such as privacy to help in the public health emergency. However, enterprises that take this for granted and think only of the short-term will ultimately amplify the tech clash over the long run.
Two new realities
As enterprises address this challenge, two things are now clear.
First, the widespread use of advanced technology in employee and customer propositions is not optional. The pandemic has shown in the starkest terms that companies that bet big on agility and resilience come out ahead. Organizations not already doing so therefore need to use technology to better connect employees, consumers, and business partners. This technology must be fully featured, enterprise-grade and resilient.
Second, the long-term challenge will hinge on understanding new customer values and needs that have and will continue to emerge in the wake of the crisis. While businesses need to remain focused on short-term innovation to deal with immediate challenges and opportunities, they also need to plan for the future. Part of this will be understanding how emerging technologies can help them connect with customers in the years ahead when their needs and desires will likely be vastly different.
Revisiting the tech trends
Since publishing the 2020 Technology Vision in early February, Accenture has since revisited the five trends identified in the report. Across the board, COVID-19 is accelerating forces that were present before the crisis:
The I in Experience. COVID-19 has transformed the role and importance of digital experiences in people's lives, escalating the need for businesses to design experiences that amplify an individual's agency and choice. Instead of one-way experiences that can leave people feeling out of the loop, leaders will offer true collaborations that turn passive audiences into active and engaged participants. Enabling these services will require agile personalization and engagement strategies.

AI and Me. AI tools are helping fight the pandemic. To give just one example, AI chatbots have been used to help triage COVID-19 patients safely and rapidly. With understanding and acceptance of AI at an all-time high, businesses must start thinking about how the technology can be harnessed to bring out the full power and potential of their people. That means moving beyond automation/job replacement use cases and reimagining AI as an addition and augmentation to how people perform their work.

The Dilemma of Smart Things. As businesses increasingly retain some ownership and control over smart devices, even after customers purchase them, many people are starting to feel frustrated by constant change in products they consider to be theirs. COVID-19 is increasing our need for these smart and updateable products, which have great public health potential. But the aforementioned issues, of "beta burden," will persist after the pandemic. Businesses must keep the threat of future backlash in mind as they develop their smart device strategies.

Robots in the Wild. As more people stay home, and distancing becomes the new normal, robots are moving from controlled environments in select industries, to uncontrolled environments in practically every sector faster than we could have expected. With 5G poised to rapidly accelerate this fast-growing trend, every enterprise must now rethink their company's future through the lens of robotics and start building their robotics ecosystem.

Innovation DNA. Disruptive technology like distributed ledgers, artificial intelligence, extended reality and quantum computing are proliferating, providing enterprises many routes to innovation. To manage all this technology -- and evolve at the speed demanded by the market today -- organizations will need to establish their own unique innovation DNA. By accelerating the pace of change, COVID-19 has rewritten the rules of innovation forever and made the need for agile and resilient Innovation DNAs even more clear.
COVID-19 has supercharged innovation, making these trends more relevant than ever. Opportunities and challenges that were once years out are now today's reality. To make it through the current turmoil and thrive in the years beyond, companies need to innovate, invent, and redefine themselves now.
Marc Carrel-Billiard is a senior managing director at Accenture, serving as the global lead of Accenture Technology Innovation. In his role he leads Accenture Labs, the dedicated R&D organization of Accenture; Accenture Ventures, which bridges clients with eco-system partners; the Accenture Technology Incubation Group, which incubates applied R&D into business solutions; and Accenture Liquid Studios, which prototypes and scale incubated solutions at clients all over the world. Carrel-Billiard has been with Accenture for more than 22 years.
Never Miss a Beat: Get a snapshot of the issues affecting the IT industry straight to your inbox.
You May Also Like
---