iOS Brings Better Control To Hearing Aids
iOS Brings Better Control To Hearing Aids
Starkey Hearing Technologies turns an iPhone into a remote control for its wireless hearing aids.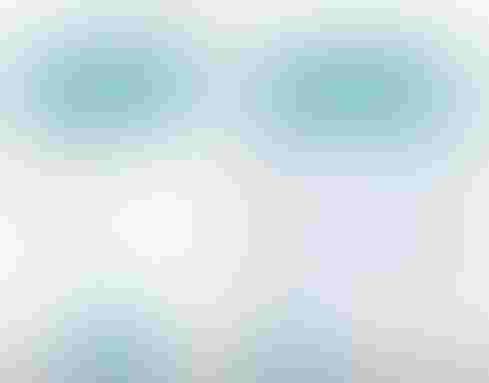 Healthcare Robotics: Patently Incredible Inventions
Healthcare Robotics: Patently Incredible Inventions (Click image for larger view.)
Given the popularity of earbuds, transforming an iPhone into a hearing aid controller seemed like a natural transition to Starkey Hearing Technologies. Two years ago, the US hearing aid manufacturer teamed up with Apple to design an app, called TruLink, that leverages the iPhone's power, audio controls, and user friendliness. By pairing a hearing aid with an iPhone, iPad, or iPod with familiar Apple controls, Starkey hopes to sell more hearing-impaired consumers its Halo wireless hearing aid.
Only about 10% of today's hearing aids are wireless, according to Starkey. That's one reason so many people with hearing issues don't seek help. As a result, only one out of every five individuals who could benefit from a hearing aid wears one, according to the National Institute on Deafness and Other Communication Disorders. About 48 million people suffer some degree of hearing loss -- one-fifth of the US population.
"We wanted to partner with Apple to make hearing aids cool, if you will," Dave Fabry, PhD, VP of audiology and professional relations at Starkey, said in an interview. "As we age, we lose manual dexterity. Although many hearing aids have user controls directly on the hearing aids, rather than having dedicated remote-control or switch-on hearing aids, Halo now enables the Apple device to serve as the remote control to turn the volume up and down, change the volume for the listening environment, or answer a cellphone call."
It's not quite as easy as simply downloading an app. Hearing aids are medical devices that require fittings.
[IBM and the New York Genome Center collaborate on cancer research. Read IBM's Watson Takes Aim At Cancer.]
Starkey recently trained more than 1,000 audiologists online and hundreds more in person, Fabry said. "We are training our customers not only in how to fit our hearing aids, but in working with the app in combination with the hearing aid."
Starkey trains audiologists on the basics, including downloading apps and using Bluetooth. It also recommends iOS 7 because it enables automated updates. "Starkey has... already used online support to push out software support to our customers for their devices," Fabry said. "This is a different model. This allows us to push it out to the app so we can be certain everyone with the app is current. With iOS 7, if they agree to the update, they won't even know it's updated."
Starkey credits its relationship with Apple for Halo users' ability to leverage many standard iPhone features, such as Siri. The company, which considers itself a technology developer, has offered online tools and apps for several years.
Users can personalize and geotag settings pertaining to particular environments based on the noise level -- for example, setting the device up for the mall, the library, or home. Users can set Halo to adjust automatically when they are driving and can use the Find My Hearing Aid feature in case of a misplaced device. The TruLink app controls the hearing aid from an iPhone, iPad, or iPod. Halo also uses Apple's sound technology for streaming music.
"The sound, clarity, and general hearing aid mode are much better from what I'm used to," said tester David Brahee, who lives near Minneapolis. "Its software package is easy to manipulate and understand, almost intuitive as to where you go next. I suppose it's even better if you were already an iPhone user."
Derrick Coleman, who plays for the Superbowl champion Seattle Seahawks, was the first patient to use Halo and has become a spokesman for the company.
But many less well-known users are testing the hearing aid and apps, too. Brahee, a hearing aid wearer for about four years, volunteered to test Halo because he enjoys checking out new technology. Because Brahee uses an Android smartphone, Starkey loaned him an iPhone. But while Brahee likes Halo, the hearing aid isn't enough for him to consider trading in his Android for an iPhone. "I'd be more apt to look at that and ... a new set of hearing aids with the Droid controls," he said.
Fabry said the company is considering developing an Android version of Halo. The Bluetooth 4.0 standard will make it easier to develop products for Google's open platform, he said.
Our InformationWeek Elite 100 issue -- our 26th ranking of technology innovators -- shines a spotlight on businesses that are succeeding because of their digital strategies. We take a close at look at the top five companies in this year's ranking and the eight winners of our Business Innovation awards, and offer 20 great ideas that you can use in your company. We also provide a ranked list of our Elite 100 innovators. Read our InformationWeek Elite 100 issue today.
Never Miss a Beat: Get a snapshot of the issues affecting the IT industry straight to your inbox.
You May Also Like
---