Is Machine Vision the End of Traditional Marketing?
Is Machine Vision the End of Traditional Marketing?
Machine vision will endow computers with the capacity to understand images in a human-like way. This will bring significant changes to advertising.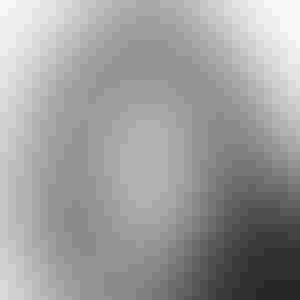 The sentiment that Big Brother is watching us has become more acute and real than ever. With the proliferation of cameras and improvement of artificial intelligence, we can expect that soon computers will have even more eyes and make sense of what they are seeing. This is similar to what Natural Language Processing (NLP) has done for written text. Fortunately, there are enough useful applications for the technology to reap benefits and to justify the increasingly higher lack of privacy.
Advertising will benefit directly from such techniques and will offer highly customized commercials. Machine learning will help a great deal in assisting advertisers to make sense of the data they have, curate resources for maximum impact and save a lot of time and guesswork. We can expect AI to build sets of images and copy, test them on a wide range of possible customer segments, automatically select the best, and adjust budgets. All this can be done by eye-tracking technology, scanning reactions and involving facial recognition in the process.
Customized advertising
The beauty of online advertising is that it can be fine-tuned to an almost individual level with little additional costs, an approach that was impossible in the case of the TV or outdoor advertising.
Now all bets are on the relevance for the user, a concept that translates into contextual advertising. Google AdSense is already doing this by selecting a combination of images that are relevant both for the user and the page they are displayed on.
Computer vision will help this process by curating large amounts of images and footage from libraries and selecting those instances that stand a chance to be the most relevant for the targeted market segment. Right now, this process is done manually by humans, which means high costs and no way of being sure that the selected instance is really the best.
Having computers that understand the semantics of a picture in a way humans do, will eliminate the need for the painstaking work of manually labeling photographs. This will have a huge impact on multiple digital services. On one hand, it will give people more relevant content, and on the other hand it will eliminate any possibility of tricking the system by labeling unrelated pictures with relevant SEO titles and descriptions. Algorithms are becoming so specialized they can now identify very particular sub-classifications of general categories, like a particular type of flower, a specific car brand, or a dog breed.
A step further will be to use the built-in cameras on devices to track the users' eye movements and compare these with a library of emotions and expressions to evaluate if the individual users are enjoying the content they see, closing the feedback loop.
Automatic, programmatic advertising
Imagine you are launching a new movie and you need to put together the trailer, the poster, and the still-frame for the trailer. Which bits of the film do you choose, how do you select the exact seconds which will make a lasting impact on the viewer?
Computer vision developers from InData Labs warn that "best" is relative, since it is highly dependent on the context. For example, the best scene for a romantic movie will not be the best for an action film. The system takes in different data sources, including image and video data, user reactions (likes, shares) and other meta-data, such as hashtags, and combines these into a score. It also takes into consideration other influences like the time of the day and the channel used. This ensures the best fit based on content, environment and the viewer's expectations.
Through programmatic advertising, the system will replace the work of marketing experts by running thousands of different versions of the same ad before selecting the winning variant. Machine vision will choose images that fit the theme, for example, holiday. Some of these images will be of beaches, others will depict mountain climbers or famous city landscapes. Since the definitions of traveling and holidays are not the same for everyone, it makes sense to show each person a frame that is closer to their own interpretation of relaxation, thus maximizing the chances of creating a connection.
Brand building
We live in a world where customers have developed protection mechanisms against advertising, they react almost instantaneously to pop-ups and other ads by closing them without even noticing. In this overcrowded informational environment, it is necessary to appeal to their interests and emotions and to get a genuine reaction.
Machine vision can scrape the Internet for those images or videos that will trigger a response by identifying what the client is interested in and what catches their attention. By selecting visuals that are in line with the users' interests and preferences, a company can create a story which is engaging for the user. The key is to include the products or services in a wider frame, one that taps into the prospective client's lifestyle and values.
Beyond advertising
Since clients are moving away from publicity and demanding real value, the only way to remain relevant is to offer them something they can really use. For example, Neutrogena created a device and an app to identify skin issues. Of course, the result is a starting point for making recommendations from their portfolio, but the evaluation intrinsically offers the client valuable information about the health of their skin, and there is no pressure to buy the recommended products. This example provides an excellent idea about developing user-centered ads with the help of computer vision.
We can expect to see a paradigm shift in advertising due to machine vision. The changes will come, most likely from replacing guesses with real-world data gathered from users. The good news is it will remove some of the existing bias in advertising. The bad news is that the system could become over trained and we can be flooded with the same high-performing pictures, thus leading to a lack of originality and boredom.
Emilia Marius is a senior business analyst and project manager software development company Boldare. Combining 8-plus years of expertise in delivering data analytics solutions with 3-plus years in project management, she has been leading both business intelligence and big data projects, as well as helping companies embrace the advantages that data science and machine learning can bring.
Never Miss a Beat: Get a snapshot of the issues affecting the IT industry straight to your inbox.
You May Also Like
---