MBA 2.0 - The Power of Combinatorial Tech Innovation
MBA 2.0 - The Power of Combinatorial Tech Innovation
True innovation often isn't about leveraging a single technology but making good use of multiple technologies in combination.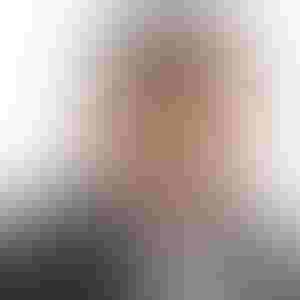 To meet traditional business objectives in areas such as company performance, product expansion, and employee development, smart organizations are moving beyond the technologies and processes of the past, what I refer to as MBA 1.0, to a smarter way of thinking – MBA 2.0. This new business paradigm incorporates a combination of technological innovation and intelligent partnerships to create disruption across supply chains, quality, products, distribution, and other key areas.
Combinatorial technology innovation is not about reinventing the wheel, but rather about leveraging existing or emerging technologies in an innovative way. By finding the right mix of two or more disruptive technologies, companies can better meet customer or market needs and gain a competitive advantage.
Historically, we've seen plenty of examples of how the right combination of new innovations can dramatically change the way we live. In 1439, Johannes Gutenberg combined the existing technology of his time -- paper manufacturing, oil-based inks, metal casting, and re-engineered agricultural screw presses -- to create the printing press. Over time, newspapers, magazines, book publishers, governments, and mints all began using the printing press.
The invention rapidly accelerated the spread of knowledge and the flow of ideas, forming the basis of the world we know today. All of this happened because Gutenberg identified what the market needed and, as a skilled technician, saw a way to leverage existing resources in a more efficient way.
More recently, 2007 saw the launch of smart phones that brought together a host of existing technologies, including computing capabilities, Internet connectivity, GPS, navigation, telecommunications, messaging, and more into one pocket-sized device. This kick-started the smart phone revolution. The impact of the smartphone can't be underestimated, with the device dramatically reshaping how we communicate, navigate directions, search for information, check e-mail, etc.
The potential of combinatorial technologies
In today's fast-changing digital world, there is a seemingly endless number of technologies that can potentially work together to meet market needs. Disruptive innovations such as 3D printing, the Internet of Things (IoT), drones, robotics, machine learning, artificial intelligence (AI), data discovery, natural language processing, blockchain, and others can combine in various ways to create significant advancements.
For example, the medical industry sees great potential in mixing 3D printing and with material science (i.e. body tissue and polymers). While this may not give us replacement kidneys and other major organs, doctors have already begun to print blood vessels using this method, opening the doors to potential new medical treatment options. This same approach with different materials is producing instant, customized implants and prosthetics. As a result, prosthetics and implants are becoming more accessible and cost efficient to those in need.  
Within the supply chain industry, airlines are leveraging a mix of 3D printing, connectivity, computer-aided design and manufacturing (CAD/CAM), and material science to create efficiencies. For example, an airline can print small quantities of out-of-production parts, such as locks for securing tray tables, at whatever location they are needed. This means they don't have to bother with procurement processes, warehousing, and inventory management, saving them time and money.
By bringing together two or more disruptive technologies, companies can ultimately demonstrate their vision and continue realizing their potential by creating super-intelligent products and services. For instance, by combining capabilities such as object detection, IoT, augmented reality, and haptic feedback, companies can create immersive learning, training, and experience environments that can be leveraged across industries for a variety of purposes. For example, a computer numerical control (CNC) lathe operator could use this technology for skills training, while coaches could use it to train athletes. Oil, gas, utilities, and mining operations could leverage immersive training environments to make field workers more efficient and improve safety. Similarly, the armed forces could use it for military training without putting personnel in harm's way.
In today's fast-changing market, companies cannot afford to take their eyes off their products, customers and competition. To stay relevant, they must continually innovate how they leverage technology. The key to success lies in finding the right partner(s) — technology developers or integrators — that perfectly understand the unique challenges at hand and have the expertise to help find the secret sauce.
This partner can help identify unmet market needs or business pain points and from there, determine the technologies that can solve these issues. In the end, the companies that succeed at finding these right combinations will be the ones that successfully create meaningful business disruption.
K. R. Sanjiv is the Chief Technology Officer at Wipro Limited. The CTO office is responsible for establishing the company's technical vision and strategy and also leading various aspects of the company's future technology development. It includes incubation of the emerging technologies, creating an eco-system for the innovations in these spaces, IP management and creating industry and academic alliances. Prior to this role, he was Global Head of Wipro's Analytics & Information Management business unit.
Never Miss a Beat: Get a snapshot of the issues affecting the IT industry straight to your inbox.
You May Also Like
---