Microsoft Azure Machine Learning: Pier 1 Digs In
Microsoft Azure Machine Learning: Pier 1 Digs In
Microsoft's cloud-based, big data-oriented Azure Machine Learning service gets a customer-analysis workout from retailer Pier 1 Imports.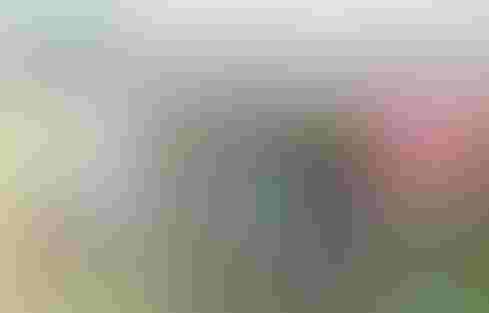 Pier 1's two-year-old e-commerce site has yielded clickstream data that the retailer is blending with point-of-sale data and analyzing with Azure ML.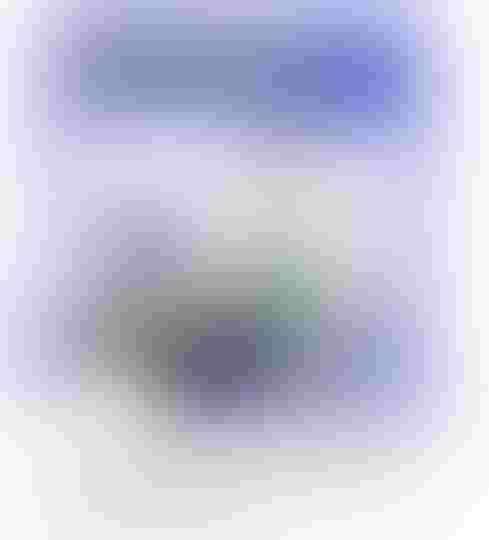 10 More Big Data Pros To Follow On Twitter
10 More Big Data Pros To Follow On Twitter (Click image for larger view and slideshow.)
Microsoft formally announced on Monday that Microsoft Azure Machine Learning (Azure ML), is now available as a public beta service. And as part of the announcement, private-beta customer Pier 1 Imports shared the details of its Azure ML pilot project.
Azure ML, announced last month, is a predictive-analysis service that can be embedded in applications or used for standalone analysis in combination with the cloud-based Microsoft Power BI analysis environment or Office Excel. Machine learning techniques are in demand in large part because they're a natural fit with exploding data volumes, expanding data variety, and, in particular, the emergence of machine data.
"With traditional business intelligence, you need to know the questions before you build the data models," said Pier 1 CIO Andrew Laudato. "My excitement about using these newer advanced analytics tools is that we can let the data speak to us, and we can start asking questions that we hadn't thought of before."
[Want more on what Microsoft will reveal this week? Read Microsoft Partners Conference: 3 Things To Watch.]
Pier 1 has conventional data warehousing and business intelligence tools, and it also has deep experience with advanced analytics applied in product allocation, replenishment, planning, and buying. But over the last two years Pier 1 has moved into omni-channel retailing, replacing a static website that basically acted as a store locator with a powerful e-commerce website. Customers can shop online, check inventory in local stores, and choose home delivery or in-store pickup. And when shopping in stores, customers and sales associates can use the site to find out-of-stock items for home delivery or pickup in another store.
With all the new customer-interaction patterns across the company's website, call center, and stores, Pier 1 jumped at the chance to become an Azure ML beta customer in part because there's a lot more data now available to describe customer behaviors.
"When a customer comes into our store and we don't have what they're looking for, we may never know that unless they choose to tell us," Laudato said. "On our e-commerce site, if somebody searches for something and doesn't find it, we now have that knowledge. If you aggregate that, you can see whether lots of customers are searching for particular products, colors, or styles, and that gives us insights into what we should carry."
Pier 1 started working with Microsoft partner and big data specialist MAX451 this spring. The goal was to combine online and in-store transactional and behavioral data to predict what products customers would be most likely to purchase next. It's a scenario Pier 1 could have explored with more conventional tools, but the cloud-based service yielded faster results, according to Laudato.
"It took us six weeks to go from nothing to having predictive models with machine learning and data visualizations in Power BI," he explained.
The insights obtained were used to customize email marketing campaigns that yielded better results, according to Laudato. And now that the pilot environment is set up on Azure, with Pier 1 data on HD Insight (Hadoop) instances and analyses combining Azure ML models with Power BI reports and visualizations, the retailer can quickly come up with fresh insights, he said.
"When we ran analytics before on on-premises hardware or sent data off to a third-party service, it took days or weeks to get the results," Laudato explained. "The model we built ran in minutes, so we can move toward more real-time campaigns. That's the beauty of the cloud; we can run an analysis, fly through the data, and quickly gain deep analytics results."
The next step for Pier 1 is to operationalize the pilot analyses and use them in three ways: bringing more attributes and better knowledge of preferences to customer profiles, adding new visualizations and reports to Pier 1's standard report set, and creating an API or Web service that could trigger real-time actions such as sending a thank you email for a large purchase. That move will require constantly moving data uploads of Pier 1 point-of-sale and e-commerce data into Azure and analyses out of the cloud back into Pier 1's environment.
"We'll be automating those functions so they just happen at whatever period we decide, whether that's daily, weekly, or hourly, so it becomes part of our regular analytics regime," Laudato said.
You're mistaken if you think you can execute in the cloud without using software to orchestrate application life cycles. Here are four reasons why you must. Get the new Cloud Automation Tech Digest today. (Free registration required.)
Never Miss a Beat: Get a snapshot of the issues affecting the IT industry straight to your inbox.
You May Also Like
---