Microsoft Bolsters Azure SQL Database Services
Microsoft Bolsters Azure SQL Database Services
Microsoft brings on-premises database capabilities to Azure SQL DB as it claims market share gains for SQL Server 2014.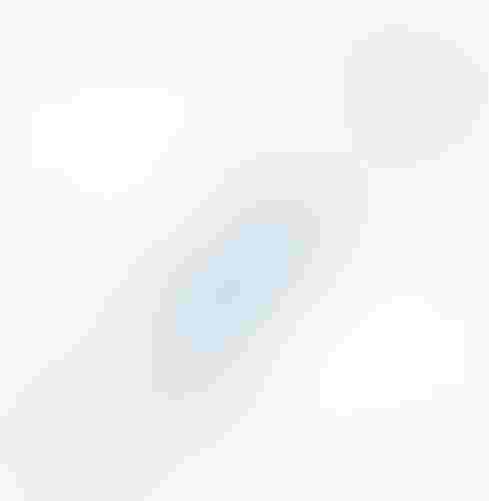 Gartner's latest database Magic Quadrant puts Microsoft in the lead on "completeness of vision." Gartner says Microsoft recently surpassed IBM to take second place in database revenue, behind Oracle.
Microsoft can point to gains in the database market of late, but the vendor's not counting on existing momentum. On Wednesday the company unveiled a series of upgrades that will bring its cloud-based Azure SQL Database service into closer alignment with its on-premises database.
Released in March, SQL Server 2014 has had more than 1.2 million downloads, with more than 500,000 of those being for the standard (licensed) software, rather than the Express (demo) version. Microsoft won't quote exact sales figures, but T.K. "Ranga" Rengarajan, corporate vice president of data platform, says SQL Server 2014 is "growing faster than competitors and the total market."
It doesn't hurt that Microsoft offers both the ability to run multiple generations of SQL Server infrastructure-as-a-service (IaaS) style on Azure (in addition to offering the Azure SQL Database platform-as-a-service offering).
[Want more on the database race? Read In-Memory Databases: Do You Need The Speed?]
"About 30% of the virtual machines running in Azure are using SQL Server 2014," Rengarajan told InformationWeek in a phone interview. "We're intrigued by that and wondering if the cloud is accelerating the adoption of new [on-premises] products -- maybe because it makes development and testing easier."
At Microsoft's PASS (Professional Association for SQL Server) conference on Wednesday, the company announced several updates to the Azure SQL DB service that will help it match the capabilities of on-premises and IaaS deployments. For starters, in-memory column-store capabilities in SQL Server 2014 will now also be available in the cloud-based service. This will give the service higher data compression, enabling it to store more data while improving query performance, so it will better support data-mart and small-data-warehouse workloads.
In a second improvement, Microsoft has scaled up Azure SQL DB's ability to rebuild large indexes. The service is still limited to databases of 500 gigabytes or smaller, but now Microsoft can support and rebuild single tables up to that size limit.
Microsoft has also extended available programming options within Azure SQL DB, adding more T-SQL statements, XML indices, common language runtimes, and other options so customers can more easily move between on-premises databases, virtual database instances on Azure, and Azure SQL DB. Finally, Microsoft has extended the set of Azure SQL DB events that administrators can use to monitor, manage, and troubleshoot the service.
Giving SQL Server customers a taste of possibilities to come -- without calling it a technology preview or putting it on a roadmap -- Microsoft is also demonstrating "stretch table" capabilities that might someday make it possible to extend selected on-premises database tables into the cloud.
"If there are tables that accumulate historical data over time, in the past the only options were to move data out of the table [to an archive] or to discard it," said Rengarajan. "We think we can take data from ever-growing on-premises tables and smoothly stretch it to the cloud."
This capability would presumably ease database management while extending the capacity of on-premises databases without adding hardware. It sounds promising, but it's curious that Microsoft is not making any promises on whether or when it will actually deliver such functionality.
SQL Server has turned into a $6 billion-per-year revenue business for Microsoft, according to Rengarajan, and now that it's gaining adoption in the cloud, there's no doubt that figure will continue to grow. Will it ultimately beat out Oracle in the battle for database supremacy? That's getting to be a tight race.
Avoiding audits and vendor fines isn't enough. Take control of licensing to exact deeper software discounts and match purchasing to actual employee needs. Get the Software Licensing issue of InformationWeek today.
Never Miss a Beat: Get a snapshot of the issues affecting the IT industry straight to your inbox.
You May Also Like
---