Move Over, Zoom, Holograms Are Next
Move Over, Zoom, Holograms Are Next
COVID-19 obliterated business travel. Some companies are partially replacing it with holograms.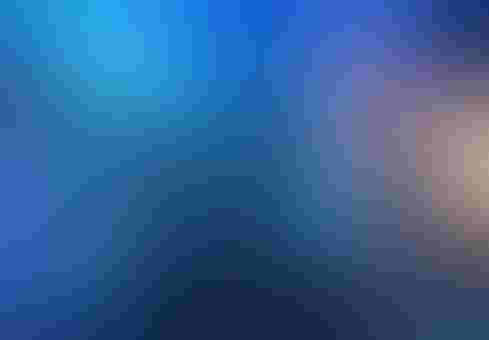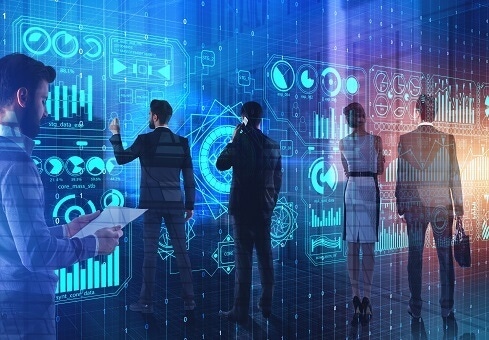 Credit: peshkova via Adobe Stock
Any Star Trek fan knows what a hologram is, but that science fiction is still years ahead of science fact. Still, holograms already exist. They provide yet another way for people to communicate, collaborate and otherwise interact with virtually anyone from anywhere, assuming the right technology is in place on the sending and receiving ends.
It's now possible to "beam" to a remote conference stage to deliver a presentation or participate in a panel discussion as if you were there in person. Conversely, several people's holograms can simultaneously present at a conference or in a meeting and interact with each other as well as live presenters or performers.
In fact, there is a spectrum of digital human twins ranging from avatars to holograms. Avatars range from static, cartoonish 2D characters to more lifelike 3D characters. Holograms are 3D video images of real people doing stuff such as presenting or performing "live" somewhere (albeit in digital holographic form).
ARHT Media Blazes the Holographic Trail
The COVID-19 pandemic has a lot of people thinking about the future of communication and collaboration. While videoconferencing has been the necessary go-to substitute for business travel and working at the office, users complain it's not the same as in-person interactions.
Some organizations are adopting holograms as a new form of virtual presence, and it's making a memorable impact on audiences given its novelty.
For example, an ETF portfolio manager used ARHT Media hologram technology to present at a Singapore conference he couldn't otherwise attend. His company also uses the technology in client meetings that combine live and holographic presenters.


Larry O'Reilly, ARHT Media
Companies in the pharmaceutical and healthcare industries are similarly using ARHT Media holograms to educate groups of doctors and medical practitioners. For example, instead of sending them to a posh vacation spot to learn about a new drug, pharmaceutical companies are instead inviting them to hotels for a meal and a presentation that includes the use of holograms. Pharmaceutical companies are able to cut costs and the doctors don't have to allot two or three days just to attend a relatively short presentation.
"What we're doing is creating the illusion that the person's actually there in the room," said Larry O'Reilly, CEO of ARHT Media and former president of worldwide sales at IMAX.
Universities are using ARHT Media holograms as well. For example, Imperial College London business school has a permanent installation which was used as publicity stunt in 2018. The College beamed in Marlene Nika, AR manager at Google and two other women tech execs from New York. O'Reilly said the press coverage was "massive," including the BBC, Financial Times and publications in 30 other countries.
Apparently, some organizations are using ARHT Media holograms to demonstrate the benefits of 5G in education, entertainment and other verticals. Big brands are also adopting the technology.
The video is shot in front of a green screen and projected onto an ARHT Media HoloPod that uses mesh coated with a highly reflective paint. The HoloPod can also display graphics as the user speaks and encrypts the data, point to point. The HoloPods can also be networked.
Non-Hologram Experiences to Watch
Avatars preceded holograms. The static 2D type tends to be used as a picture substitute in email, social networks, collaboration tools, etc. whereas 3D versions are used in virtual reality (VR).
Unity's gaming and app development platform supports 2D, 3D, alternative reality (AR) and VR. Since the pandemic hit, the platform has also served as a virtual design studio for the company.


Brandon Kruysman, Unity
"For my team, it's evaluating real-time 3D concepts or spatial ideas which is really hard to do with flat interfaces [like] Zoom," said Brandon Kruysman, XR spatial design lead at Unity. "We used to meet every Friday. We'd share prototypes by passing headsets around but we can't do that now, so it's been really helpful for us to immerse ourselves in those prototypes and get immediate feedback based on the scale, the ergonomics, interaction activity, those sorts of things."
The top 10 automotive companies and the top 50 architecture, engineering and construction firms are also using the Unity platform for various things such as training, design review and visualization. Similarly, IT professionals can use it to access virtual machines from the comfort of their own homes.
Kruysman foresees the future of work including physical spaces and virtual representations of those physical spaces (digital twins) in which people also meet.
VR is not a substitute for holograms, however, and vice versa. In fact, the future of business will be even more multimodal than it is today.
In fact, startup Vatom will introduce a new multimodal platform in June 2021 called "SpatialWeb" which takes the concept of virtual meetings and interaction of all kinds to the next level.
Generally speaking, Spatial Web (two words) is essentially synonymous with Web 3.0. As Deloitte describes it, the Spatial Web" will eventually eliminate the boundary between digital content and physical objects that we know today. We call it 'spatial' because digital information will exist in space, integrated and inseparable from the physical world." 
In a virtual tradeshow or conference context, users can navigate the SpatialWeb 3D environment using the simple controls provided to zoom in or out, turn and move.
While those capabilities are hardly surprising by today's standards, what is surprising is the realistic way the environment is designed. For example, the volume of something, such as a person speaking or music playing from a virtual speaker will become louder or softer depending on the user's proximity to the object. More importantly, the platform is device agnostic so its accessible to users with VR headsets, a laptop or a smartphone.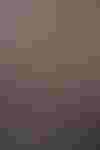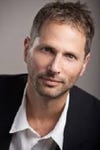 Eric Pulier, Vatom
"SpatialWeb is really an evolution of the World Wide Web. The Web is evolving to be a gathering place as opposed to an information storehouse or a display mechanism," said Vatom founder Eric Pulier. "We believe we can change the nature of sociability by allowing people to spontaneously go on adventures, find each other, explore things, buy things, interact with things, collect things."
The target markets span any entity which has a website, including enterprises, small businesses, influencers and other individuals who want to provide customers and prospects with an experience that's more holistic and immersive experience than their existing website provides. More fundamentally, businesses and individuals will be able to get creative with business models, payment models, interaction models and environments which could fundamentally shift the definition of "a great customer experience."
"The next wave of the web is a shift in these technologies that are being used in silos for games, I websites, augmented reality, virtual reality and elevating us all to a very simple next-generation website," said Pulier. "SpatialWeb will be no less real than the places we visit physically."
For example, a virtual Coca-Cola can could be taken out a user's wallet and dropped on the ground and manipulated (e.g., spinning). Alternatively, since the user had to release it from their wallet to drop it, another user could pick it up, take it to a 7/11 store and redeem it for an actual can of Coke. In fact, Vatom has already launched campaigns with Ben & Jerry's in Australia and NASA (for the Juno project), among others.
Vatom launched the beta version of SpatialWeb at CES 2021 with iHeart and Medialink. Since then, the company has done dozens of projects with some of the world's largest companies, honing the capabilities and enhancing the scalability and security features while still in beta mode. On June 21st, the company will emerge from stealth mode in spectacular fashion. 
The Pervasiveness of Holograms Will Depend on 6G
The biggest thing limiting holograms and their democratization is bandwidth.
"5G is targeting a throughput rate of tens of gigabits per second. There is some research on teleporting requirements and those data rates are terabits per second. A full HD resolution [requires] around 4 terabits per second," said Marco Giordani, a postdoctoral researcher and adjunct professor at the University of Padova in Italy. "We want to enable a fully immersive holographic experience, so we want to make sure it's almost as if we're in the same room. This is going to be very expensive in terms of bandwidth. The requirements are huge."


Marco Giordani, University of Padova
One way to increase network capacity is to use the higher frequency of the visible light spectrum, though sunlight interferes with data transmission.
The reality is that the entire network will have to be redesigned at all levels, not just to support holograms, but also fully autonomous cars and other use cases, some of which haven't even been invented yet.
Bottom Line
Holograms aren't just science fiction anymore and their arrival seems to be well-timed, especially given the COVID-19 pandemic. There's also an early market "wow" factor that organizations can use to differentiate themselves.
The future of communications, presentations and even brand identities will be and are already being shaped by holograms, VR, AR and the Spatial Web while providing audiences with compelling new experiences. In fact, disruptions we haven't imagined yet are heading our way as even-increasing bandwidth enables even more exciting, new digital experiences.
Related Content:
CIOs to Hit the Gas on Digital Business in 2021
Remote Reshapes the Future of Work
Addressing 'Zoom Fatigue' Head-On in the Future of Team Conferencing
Never Miss a Beat: Get a snapshot of the issues affecting the IT industry straight to your inbox.
You May Also Like
---