Online Patient Reviews: 6 Strategies For Doctors
Online Patient Reviews: 6 Strategies For Doctors
Healthcare practices can't control what patients write but they can control how they respond to increasingly popular review sites like Yelp and RateMDs.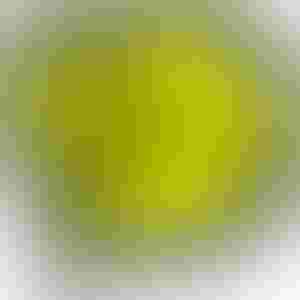 Surgical Robots: Look Who's Coming To The OR
Surgical Robots: Look Who's Coming To The OR (Click image for larger view.)
Patients are starting to diagnose their doctors via online review sites, so it's important for healthcare practices to maintain their digital reputations. 
After all, a one-star drop in a rating can reduce a business's revenue by almost 10%, a Harvard Business School study has found. 
Twenty-three percent of those surveyed for the Journal of the American Medical Association use rating sites such as Healthgrades, Vitals, RateMDs, and ZocDoc. Of those, about one third either chose -- or shunned -- a physician because of these online ratings, the survey of 2,137 adults discovered. Since the poll was taken in September 2012, it's probably safe to assume the number of those using and relying on web reviews has only grown: In 2010, more than 112,000 individual doctors were reviewed, compared with 2,475 in 2005, according to RateMDs.
In addition, 19% considered a doctor's ratings "very important," versus 46% who deemed a physician's experience to be very important, the survey found. The majority (89%) said the office's acceptance of their insurance was very important.
[Are doctors too busy to fill out electronic health records? Read Do Doctors Need EHR 'Scribes'?]

These statistics indicate consumers are far less likely to visit a doctor-rating site than one that ranks hotels, restaurants, or movies. Yet the inclusion of practitioners on sites like Yelp, as well as medical-only sites, is likely to encourage an increasingly aware public to post opinions, often anonymously, about doctors.
Like other public-facing businesses, doctors will have to address angry comments, fake reviews, and other downsides of the digital age. Unlike many other industries, however, healthcare providers are constrained by HIPAA regulations. Fortunately, they do have some options available that allow them to leverage or control online reviews.
1. Ask for raves. When one patient writes a negative review, some offices ask favorite patients to combat that post with their own thoughts on the doctor's services, waiting room times, and courtesy. Because scores typically are based on averages, satisfied patients' reviews will balance out the lone malcontent.
2. Contact the complainer. If a patient posted negative feedback after a visit, contact him to see if the office can do anything to improve the situation. Many review sites allow a service provider to privately message a reviewer without revealing the identity of the person who complained. If the person doesn't respond or is unreachable, accept fault, apologize, or explain. An unusually long wait could have been because the doctor was called to the emergency room for a critical patient or for an early delivery, for example. 
3. Gag orders. Some practices have tried to contractually prevent patients from posting online comments or give doctors the right to veto any comments patients publish online. Turning to service providers like Medical Justice, they can take patients to court if consumers breach these contracts. Some review sites, such as Yelp, are ignoring these agreements, arguing they go against individuals' right to free speech. 
4. Reputation management. Several businesses specialize in providing reputation management services to healthcare organizations. Others, such as WebiMax, Brand.com, and Reputation Management LLC, generalize across markets. Reputation management firms monitor online posts; help build a brand; provide search engine management; deliver content management; and have online self-service tools for staff. Most of these services help medical providers repair bad online reputations caused by name confusion, ancient posts, or other problems. In addition to responding to malcontents, they improve practices' rankings, ratings, and standings across a slew of online sites.
5. Fake posts. Some reviews and comments are not the work of dissatisfied patients. They are fictional work by disgruntled ex- (or current) employees, competitors, or others with an agenda. In these cases, the best approach might be to hire an outside expert to find the source of the lie, then sue in court.
6. Learn and move on. If criticism was warranted -- many complaints are about wait times, brusque bedside manners, or rude office staff -- use what patients say to improve the practice. Consider new tools to cut waiting times. Brush up on office etiquette or go to bed a little earlier. Next time, patients might be pleasantly surprised at the improvements.
Medical data breaches seem to show up on the 6 o'clock news almost every week. If you think it won't happen to you -- or the financial impact will be minor -- think again. Download the Healthcare Data Breaches Cost More Than You Think report today. (Free registration required.)
Never Miss a Beat: Get a snapshot of the issues affecting the IT industry straight to your inbox.
You May Also Like
---