Predictions for AI in 2021
Predictions for AI in 2021
We look past the hype to provide some real-world predictions for artificial intelligence in the enterprise next year.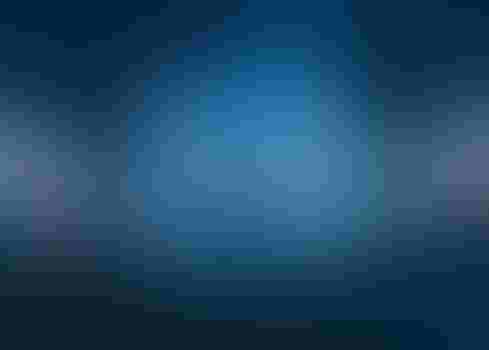 Image: ART STOCK CREATIVE - stock.adobe.com
Artificial intelligence has expanded its grip on our lives throughout the past year. Even as a global pandemic forced many data scientists to work from their homes, AI-driven innovations continued to pour from the smartest minds everywhere.
AI is a centerpiece of the coming "new normal" in all our lives. Going forward, AI will be the intelligent nucleus of automated, robotic, and contactless processes that will protect us all from future outbreaks. With the COVID-19 crisis still in full sway, here are my predictions for the specific AI techniques, tooling, platforms, and apps that will come to the forefront in the year to come:
Automated governance will become key for controlling AI applications: Rogue AI is intolerable. In 2021, enterprises will beef up AI governance across their organizations by instituting strong model assurance within their machine learning operational workflows. This will become an essential capability for ensuring that AI apps carry out their intended functions accurately while steering clear of privacy violations, demographic biases, and other adverse algorithmic outcomes. Vendors of AI governance platforms will extend their ability to deploy and manage a steady stream of assured models all the way to edge devices.

Adversarial attacks will require countermeasures to protect the AI-driven economy: Resilient AI is fundamental. In 2021, AI professionals will clamor for a consensus methodology for detecting and dealing with adversarial threats to AI apps, such as edge-based computer-vision systems that rely on convolutional neural networks. Many AI developers will adopt the recently released Adversarial ML Threat Matrix, an open, extensible industry framework for classifying the most common adversarial tactics that have been used to disrupt and deceive ML systems. Many machine-learning DevOps vendors will incorporate this standard -- especially access to their GitHub repositories for a curated repository of adversarial attacks -- into their solutions.

Edge-based AI will crunch neural networks down to their essence: Compact AI is essential. In 2021, AI developers will routinely prune all their models' neural network architectures, hyperparameters, and other features to fit the hardware constraints of edge platforms. Increasingly, AI-model compilers are automating the compression and tuning of AI models for fast, efficient execution across myriad edge endpoints. As the TinyML revolution picks up speed, we'll see more AI developers use neural architecture search techniques to find the most compact, efficient structure of a neural net for a specific AI inferencing task. Compression of AI algorithms down to their predictive essence will speed the movement of most AI workloads to run on the microcontrollers embedded in edge devices.

Facial recognition will become a dominant AI-based contactless authentication technology: Authenticated AI is imperative. In 2021, enterprises will implement facial recognition for strong authentication in a growing range of internal and customer-facing applications. By the same token, business will increasingly avoid using the technology to inference identity, race, gender, and other attributes that might be sensitive from a privacy, bias, or surveillance standpoint. To the extent that businesses incorporate facial recognition in image/video auto-tagging, query-by-image, and other such applications, it will only be after extensive review by legal counsel. The regulatory sensitivity of this technology, and the legal risks, will only grow for the foreseeable future.

Robotics will bring reinforcement learning into AI's mainstream: Agile AI is indispensable. In 2021, the COVID-19 pandemic will begin to recede, but in its aftermath, we'll have handed off many formerly human functions to agile robots. These will have been trained partially or entirely through reinforcement learning to flexibly navigate, manage and manipulate objects in complex real-world scenarios. Biosensing, delivery, and disinfection will become dominant robotics segments, with drones among the dominant platforms for which RL-based AI apps will be trained.

Deepfake technology will infuse a new generation of AI-based media-prep tools: Generative AI is versatile. In 2021, deepfake technology's generative adversarial networks (GANs) will prove their worth as enablers of composition and refinement of video, audio, and other media content through algorithmic manipulation. GANs will become standard tools for augmenting the verisimilitude of participants' presence in real-time virtual workspaces. Before long, no commercial conferencing solution will expose users to the quality issues that come from raw video and audio feeds that have not been smoothed and augmented through sophisticated AI.

Quantum computing will find its first compelling AI application: Otherworldly AI is imminent. In 2021, the developer ecosystem that has sprung up around TensorFlow Quantum will have delivered at least one example of a neuromorphic cognitive model, adaptive machine learning algorithm, generative adversarial networking, or parallel training program that quantum co-processing platforms run faster than is possible with any entirely classical computing platform. As these results are replicated on diverse commercial quantum platforms, the commercialization of the quantum AI segment will begin in earnest. Startups will jump into this arena and more enterprises will start to factor quantum platforms into their AI and high-performance computing plans in earnest.
As we turn the corner into 2021, we'll also have a new administration in place at the White House, a fact that will shape these AI-industry trends that we can't yet fully foresee.
Early indications are that online content authenticity, especially in election campaigns, will become a key priority for the Biden administration, and this may drive further private sector investment in the AI needed to ensure this. Beyond that, it's unclear how, if at all, the next administration will deviate from the AI regulation principles proposed by the outgoing administration, or how all of this will drive the federal government's fiscal, regulatory, or legislative initiatives relevant to this technology.
The best we can hope for is that the next administration actually institutes responsible regulation of AI at the federal level, while funding the R&D needed to develop credible tooling and approaches to manage AI responsibly -- or "ethically," as the buzzword would have it -- wherever it touches our lives.
Follow up with more of our 2021 technology predictions:
Top 10 Data and Analytics Trends for 2021
Looking at the Cloud in 2021: Growth and Changes
Augmented Analytics Evolves to Make AI, BI Easier in 2021
Never Miss a Beat: Get a snapshot of the issues affecting the IT industry straight to your inbox.
You May Also Like
---