Prioritize Productivity by Adopting AI-Powered Enterprise Search Software
Prioritize Productivity by Adopting AI-Powered Enterprise Search Software
Enterprise Search and artificial intelligence could be the key to greater employee productivity, engagement, and retention. (SPONSORED)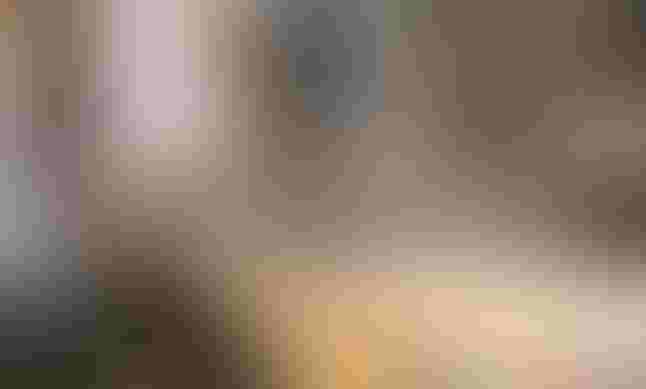 Sponsored by Upland Software
(SPONSORED ARTICLE)
IT decision-makers have a tough task on their hands in choosing the right software and services for their organization. They must consider cost, security capabilities, ease of use, functionality, and integrations with existing software. But all things being equal, the goal is to adopt technology that better enables employee productivity.  
Having the right tools impacts retention. If employees enjoy working with the software their company adopts, they'll feel enabled to do their best work and are more likely to be happier at their jobs. According to a study from Qualtrics, employees are 230% more engaged and 85% more likely to stay at their jobs beyond three years if they feel they have the technology that supports them at work.   
With today's hybrid workforce, uncovering the right resources from a sea of millions of potential business applicationscan give your organization a significant advantage over competitors by improving employee engagement, productivity levels, performance, and project outcomes. With the recent acceleration of AI technology, many companies are examining the implications that AI-driven enterprise search can have to ensure they reap these benefits. 
AI and Enterprise Search Are Transforming the Workforce
 In recent years, search has taken a big step forward to the point that some enterprise search tools now include all the key ingredients to drive productivity. However, in most digital environments, there are several areas to store information, but each storage application has its own search function. When search functionality is disconnected, problems can quickly arise for the everyday employee. That's where advanced enterprise search comes in. 
Advanced enterprise search software offers simple and familiar user interfaces, making it easy for users to adopt and get to work right away. Professionals can simply type what they're looking for into a universal search bar within the applications they use most, just as if they are asking a question, and see a list of results to choose from in no time at all. This connected search functionality enables users to quickly find the content they need to get work done, just like performing a Google search. No more bouncing between applications or becoming frustrated by disparate systems. 
Imagine if you had enterprise search technology that could: 
Provide users with one seamless internet-like search experience across applications 

Enable users to quickly find the most relevant "first-page" results they need 

Connect users with subject matter experts to help them work smarter 

Display personalized, highly relevant results on dashboards for faster evaluation  
The fast rise of AI-powered enterprise search has added another component to transformative employee productivity software that can fully unlock the potential of your organization's workforce, and products such as Upland BA Insight are leading the charge. Through artificial intelligence and machine learning, BA Insight's AI-powered enterprise search recognizes user habits to deliver search results that best fit their individual needs and improve results with every use. Professionals can talk to the solution as if they are having a conversation, improving ease of use, and instantly connect to multiple areas of a digital environment. This means a user can type in what they are looking for in a simple and familiar search interface and get a list of relevant results from multiple storage apps. BA Insight offers over 90 connectors to the systems employees work with every day, including Microsoft Office Suite, Salesforce, Google Workspace, Amazon Webs Services, Oracle, Jira, and more.
The idea is to make it easier for employees to quickly find project-critical information and prevent pauses in workflows to achieve maximum productivity. Because this growing intersection between AI and enterprise search has not yet been widely adopted, those who implement it early are likely to have a distinct advantage over their competitors.  
Why Employees Need AI Search Functionality
Every week, employees waste up to 1/5 of their working hours trying to complete simple tasks without the ability to quickly find the information they need. "Where is that PowerPoint slide with the data I need for my client presentation next week? Where did we save last quarter's financial numbers for that end-of-year report I'm working on? Where are the results from our last customer satisfaction survey?" These common frustrations can lead to delayed results and revenue loss for your organization.  
For employees trying their best to perform well, they need to feel like they're supported by their organization with the right business tools to do their jobs. Without the right technology, both employee engagement and retention drop. Professionals today understand technology more than ever, and they want to work at organizations that are at the forefront of technology to support them in their success. Enterprise search software enables professionals to do their best work, with less time lost on gritty details. AI-powered enterprise search takes everything up a notch, providing employees with resources to supercharge their efficiency like never before.  
How AI Search Helps Prioritize Productivity 
Adopting AI-powered enterprise search software fuels employee productivity by supporting access to comprehensive content, collaboration across teams, and helps knowledge experts reach top productivity levels. 
With advanced technology that enables streamlined workflows, employees can complete large, multifaceted projects in less time and accomplish simple tasks in almost no time. Conversely, having the wrong software in place can lead to employees getting hung up on even the most trivial tasks, impeding workflows significantly, causing frustration, and impacting the quality of their work.
Today, people can work from anywhere, but they rely on business tools to get the job done on the go. Being forced to work within clunky, unreliable, and inefficient systems can hurt the performance (and morale) of even the most dedicated employee.  
To avoid this issue, it's important to remember the key ingredients of solutions and services that fuel employee productivity. These include:  
A satisfying user experience enabled by a simple user interface 

Streamlined information exchanged through connectivity 

The ability to access unimpeded workflows personalized to the user 

Search functionality that enables the delivery of relevant, impactful results 
At the end of the day, the goal is to support employee productivity by adopting technology that helps them get work done, and AI-powered enterprise search does just that. The wrong software and systems lead to incomplete or inaccurate information and interrupted workflows, resulting in pauses in thought, and reduced creativity and productivity throughout the workday. Ease of use, information connectivity, and unimpeded workflows enable employees to deliver better results -- and feel more satisfied with the work they're doing.  
Conclusion
While IT decision-makers have many business tools to evaluate and choose from, keep in mind that fueling productivity is the ultimate goal. The prevalence of AI technology has accelerated the urgency for organizations looking to uncover the best software options on the market. The right tools are out there, and products like BA Insight that are powered by automation and AI will be driving forces as the need for more productive, efficient employee outcomes continues to grow. 
To put it simply, organizations today need technology that can make an impact while ensuring that employees can easily pick it up and understand how to use it effectively. Your employees want to be productive and need solutions and services to help them do just that. Adopting advanced solutions such as AI-powered enterprise search is a step in the right direction to achieve your goals and look beyond to the future of your business.
Upland BA Insight leverages AI technology to deliver a web-like advanced search experience with results that are relevant, personalized, and actionable. The connector-based technology works with enterprises, customer portals, and websites, turning searches into actionable insights, regardless of where content or users reside.
About the Company:
Never Miss a Beat: Get a snapshot of the issues affecting the IT industry straight to your inbox.
You May Also Like
---