QVC: Real-Time Data is the Future of ECommerce
QVC: Real-Time Data is the Future of ECommerce
In its 31-year history, home shopping TV channel QVC has always faced the limitations of time -- just 168 hours a week to sell its products. Here's how real-time data feeds have changed the company's marketing efforts.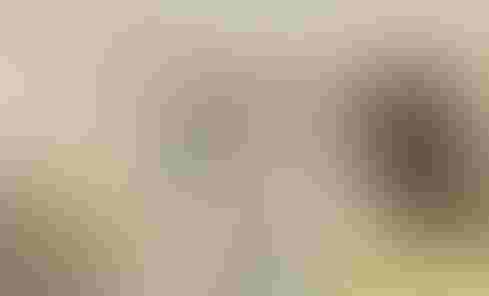 Take a visit to most malls today and you'll be a witness to an industry under siege. Retailers with physical stores have been struggling to compete with online competition as customers equipped with mobile phones check prices, product reviews, and do other research to help their shopping efforts. Customers are moving at top speed. Physical stores have a tough time keeping up.
One retailer acutely aware of the importance of time, speed, and timing is home shopping channel QVC.
"QVC is a company that from the very beginning has had a shelf space that is utterly perishable," said Peter Goodnough, VP of Consumer Insights and Analytics at QVC. He spoke to InformationWeek in an interview. "We have had 168 hours a week on TV that we can use to sell products for most of our [31-year] history."
Goodnough has presided over an analytics effort that has meant a "sea change" in the type of insight available to QVC since the application launched about 18 months ago.
The internally developed system, called DART (Data Analytics Response Technology) is a suite of monitors hooked into different data feeds that allows the company to monitor everything happening across all its ecommerce platforms from TV, to mobile, to the web, all in near real time.
The near real time feed -- just a 5-second delay -- has enabled QVC to quickly respond to customer demand and capture incremental revenue that likely would have been lost -- a missed opportunity -- without that ready insight.
First use case
Here's an example of how DART helps QVC capture demand.
Among the data feeds that DART ingests is the text from the closed captioning service on all television stations. This service is intended to serve the hearing-impaired population, but it also creates a text feed of everything that is said on every television channel. DART listens to this feed and uses it to generate alerts when an infomercial is broadcast that is pitching a product that QVC also sells. The alert means that demand is being generated for that product. QVC then immediately acts to capture that demand with paid marketing such as buying keywords.
"In fact, we've found a great deal of success in doing that," Goodnough said.
These alerts and others enabled by DART let QVC respond immediately to demand across QVC's channels. DART lets the analysts help QVC make same-day decisions across all the retailer's sales channels. That's a big difference from being an "after-the-fact trusted advisor," Goodnough told me.
These after-the-fact trusted advisors only go to decision makers the next day and tell them how they did, and offer them advice on what to do instead next time.
"It's a day late and a dollar short," Goodnough said. "Being able to impact decisions in the moment and see immediately whether that works or not has been enormously important to the engagement of the analytics team here at QVC."
Another example: Lisa Rinna is a reality-show star from Real Housewives of Beverly Hills and also a QVC on-air guest who sells her own line of apparel and accessories. While she didn't have any airtime one day, another QVC host made mention that the top she was wearing was one of the Lisa Rinna tops, and gave the audience the item number.  From that 5-second mention, the top became the fifth top product in terms of sales for the day, Goodnough told me.
Weather and sales
Other applications include some you might expect. For instance, QVC will market its Revers-A-Brella to customers in zip codes where rainy weather is forecast. (It's the modern version of those pop up vendors on city streets on rainy days.)
"DART has made a significant impact on our ability to make changes based on customer demand -- both in the digital and TV environment -- in something like real time," Goodnough said.
QVC won't talk about the internal technology the company leveraged to build DART, but Goodnough said that the near real-time data feed system has been a goal of the company for years. Its creation was driven by two employees who made a pledge to each other to make it happen, Ed Romanowski from the IT side of the company, and David O'Toole on the analytics side. It took them about 6 months to develop DART, which launched in time for Black Friday weekend 2015. Because it was developed in-house with existing technology, the project was inexpensive and every bit of incremental revenue has been huge for its ROI.
The future
"DART has made a significant impact on our ability to make changes based on customer demand -- both in the digital and TV environment -- in something like real time," Goodnough said.
Goodnough said that the company is always looking at potential new data feeds that could add value to the system. Do they provide data faster than it is available now? Will they add value to the decision-making? It's a carefully curated effort that will be building on what is already a big success.
"I believe in 18 months we have only managed to capture the tip of the iceberg when it comes to DART capabilities. Real time really is the future, not only for QVC but for ecommerce overall."
Never Miss a Beat: Get a snapshot of the issues affecting the IT industry straight to your inbox.
You May Also Like
---