Reap the Benefits of IT Automation
Reap the Benefits of IT Automation
Among the keys to successful IT automation is the need to ensure that senior management understands the importance of IT infrastructure, and then to show them the real business benefits.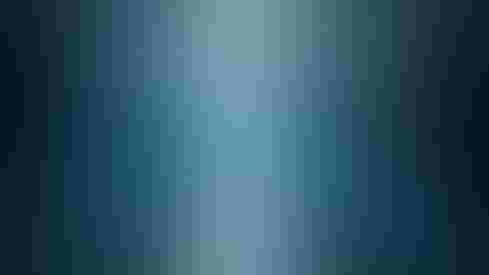 Image: Gorodenkoff - stock.adobe.com
Gartner projects that by 2020, over 50% of manual operations tasks in IT infrastructure management will be automated  -- yet automation is not a high priority for many CIOs. What are the issues holding automation back, and how can organizations move forward more productively with their IT automation?
IT's task orientation. Task automation frequently exists at granular levels, such as network administration of IP addresses. Yet, managing IT addresses is part of a larger security management directive that should encompass many different areas of IT infrastructure in a cohesive whole. Today, tying all of the pieces together into a universal infrastructure strategy is a "work in progress" for many IT departments.
Complex environments. When IT deploys services, these services are often deployed quickly, and can be relatively undocumented. They might not even be properly scripted or refreshed for accurate application testing. A case in point is app testing that requires many instances of a given operating system, but with changing components such as databases, subroutine libraries, etc. Because there are so many test system configurations, there also isn't a surefire guarantee that these test systems will be taken down once testing is completed. Over time, it can become difficult to untangle these IT assets, and if the assets go unused it can be wasting resources that could have been provisioned elsewhere.
Lack of strategy or leadership in infrastructure. Infrastructure is the hidden engine behind all data and applications that empower business operations. But because infrastructure is an invisible engine to those not directly involved with it, it is a difficult concept for non-IT-savvy upper management and boards of directors to grasp. Without an understanding and appreciation of infrastructure at the top, it can be an uphill fight for CIOs to ask for expensive infrastructure automation when they are competing with flashier and more visible projects like a new ERP system or an investment in tablets for the salesforce.
Tool sprawl. All too often, IT professionals are tasked with researching infrastructure automation tools and then making recommendations that result in "buy" decisions. These are usually based on the capabilities and features a tool brings, not necessarily on whether the tool cleanly integrates with the existing or projected IT tool benches. This can create a disparate set of tools that are hard to integrate, and that can result in wasted assets.
IT infrastructure automation investment. To overcome the infrastructure automation hurdles IT leaders see in practice, it's important to see where infrastructure automation is best deployed and where it will return the best investments to the business.
"There are three zones where IT infrastructure automation is getting deployed," said Derek Wise, managing principal at AHEAD, an IT infrastructure consultancy, in a recent conversation with me. One zone is the cloud, where testing and staging environments for applications and systems that are being deployed can rapidly be scaled up and provisioned. A second zone is operations management, where you can maintain resource availability and service levels. A third one is governance, where process automation helps audit activities and events on a continuous basis."
Most CIOs understand the need for IT infrastructure automation, but they often struggle with articulating the need and the return on investment (ROI) to the CEO, the CFO and the board.
This is one reason why it is important to highlight the business benefit from an infrastructure automation investment.
Wise gives this example:
"A company was developing a next-generation platform for insurance solutions," he said. "To accomplish this, it needed the ability to rapidly develop and deploy a host of new features for the apps. You can't do this when your infrastructure is stale, your code is bad and errors keep occurring in your operational testing and deployment. To ensure that a new app or app feature works, you also need to keep your infrastructure constantly refreshed so you know that your IT artifacts and data are up to date with the production environment. With infrastructure automation, you can auto-refresh your testing and staging environments. This reduces your errors and delays. The end result is that you achieve vastly improved time to market for your applications, and you also reduce your application backlog."
Time to market of new apps and systems that will deliver competitive advantage, increased revenues and reduced costs are noticed by top executives and boards. App and system time to market is also an element of IT where CIOs can easily illustrate the ROI of infrastructure automation.
What's next? Developing an IT infrastructure automation and deployment strategy begins with establishing an infrastructure automation baseline.
The best way to do this is to start with an assessment.
"IT management should first ask itself if it has someone who is dedicated and accountable for the automation of their infrastructure," said Wise. "This would be a point person with the vision and the authority to ask tough questions about infrastructure and automation."
Next, IT management should perform a gap analysis. Does IT have all of the tools that are needed to automate IT infrastructure? Are there gaps in coding and scripts?
"The third key is to start the first few infrastructure automations in small pilot projects and expand from there," said Wise. "When you begin to see tangible results in IT and ROI for the business, you can expand from there."
Never Miss a Beat: Get a snapshot of the issues affecting the IT industry straight to your inbox.
You May Also Like
---