Restart Data and AI Momentum This Year
Restart Data and AI Momentum This Year
Organizations have invested heavily in data and AI technologies, yet many are still waiting to see big results. Here's one more change they need to make.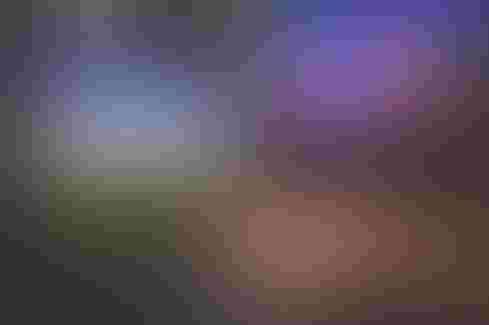 Looking for a New Year's resolution that will jump-start your artificial intelligence production efforts? You may want to look beyond technology investments and programs and turn that gaze inward at the culture of your organization.
A new survey concludes that although executives remain excited about the promise of these new technologies that have already consumed so much investment, their organizations have been slow in changing to accommodate this new tech.
"Organizations are not becoming data-driven and do not build data-focused cultures," said a new report from New Vantage Partners, created from the organization's 8th annual survey of senior executives about data and extracting value from data.
But focusing on your organizational culture may be the New Year's resolution you need to set if you want to really start getting the value out of your data and AI technology investments, according to industry experts and report authors Randy Bean and Tom Davenport. Bean is founder and CEO of New Vantage Partners, a consulting firm focused on helping organizations harvest the value from data, analytics and AI. Davenport is a consultant with the firm, a professor of IT at Babson College, and an author of books, including Competing on Analytics: The New Science of Winning. New Vantage Partners just released the 8th annual edition of its annual survey of senior executives at 70 Fortune 1000 companies. Among this year's findings are the following:
Data and AI investments have increased, but the pace of investment is slowing down.

AI results continue to be at an early stage with limited deployment.

The chief data officer role remains unsettled an in early maturity for many firms.
The right moves
What do organizations need to do to get moving in the right direction in 2020?
"In AI and with other technologies, I'm an advocate of thinking big but starting small," Davenport told InformationWeek. "Create a big, transformative objective for how the technology will transform your business, and then implement it piece by piece. That's particularly important for AI, which tends to support or automate tasks rather than entire jobs or business processes."

Tom Davenport
Starting small is the right way to tackle such a project, Bean agrees.
"Companies need to demonstrate quick wins and measurable results to establish credibility and build momentum," he said. "We believe that those firms that start small, focus on a key business question or two, and show quick results, are most successful at creating a foundation for future success."
IT's contribution to these steps come in a few key ways. Davenport said that IT plays an important role in helping the business leaders understand what's possible with a particular technology.
"They need to educate and build relationships as much as they need to build technology infrastructure," he said.
The partnership between IT and line-of-business owners is key to the success of projects, according to Bean.

Randy Bean
"I see the strongest organizations being those where there is very close alignment between business goals and outcomes and technology collaboration," he said. "The key is to always start with the business need. Building a technology capability and expecting business owners to find use cases or opportunities for value has not been a formula for success from what I've seen."
Chief Data/Analytics Officer roles in flux
One key role that remains in flux in 2020, according to the survey, is Chief Data Officer or Chief Analytics Officer. A growing number of organizations are hiring for this role from outside the firm. A full 48.5% hired from outside in answering the 2020 survey, compared to 38.2% in answering the 2019 survey.
The trend goes the other way, too. The percentage of firms looking to company insiders to fill this role has fallen sharply from 32.4% in 2019's survey to just 15.8% in the 2020 survey.
But the role is evolving, too. Nearly half of organizations, 49.1%, said the role is nascent and evolving, and 23% report they are struggling with turnover for the job.
"The bottom line, based on this year's survey, is that for 72.1% of firms, the CDO/CDOA-function remains an unsettled role -- reflective of the dynamic and disruptive changes that big data and AI have driven over the course of the past decade," Bean and Davenport write in the report.
For more insight into data and analytics trends, check out these recent articles.
AI Explosion Brewing in the Cloud for 2020
What's Next: AI and Data Trends for 2020 and Beyond
Never Miss a Beat: Get a snapshot of the issues affecting the IT industry straight to your inbox.
You May Also Like
---